AI Chat
Automating customer inquiries with a chatbot.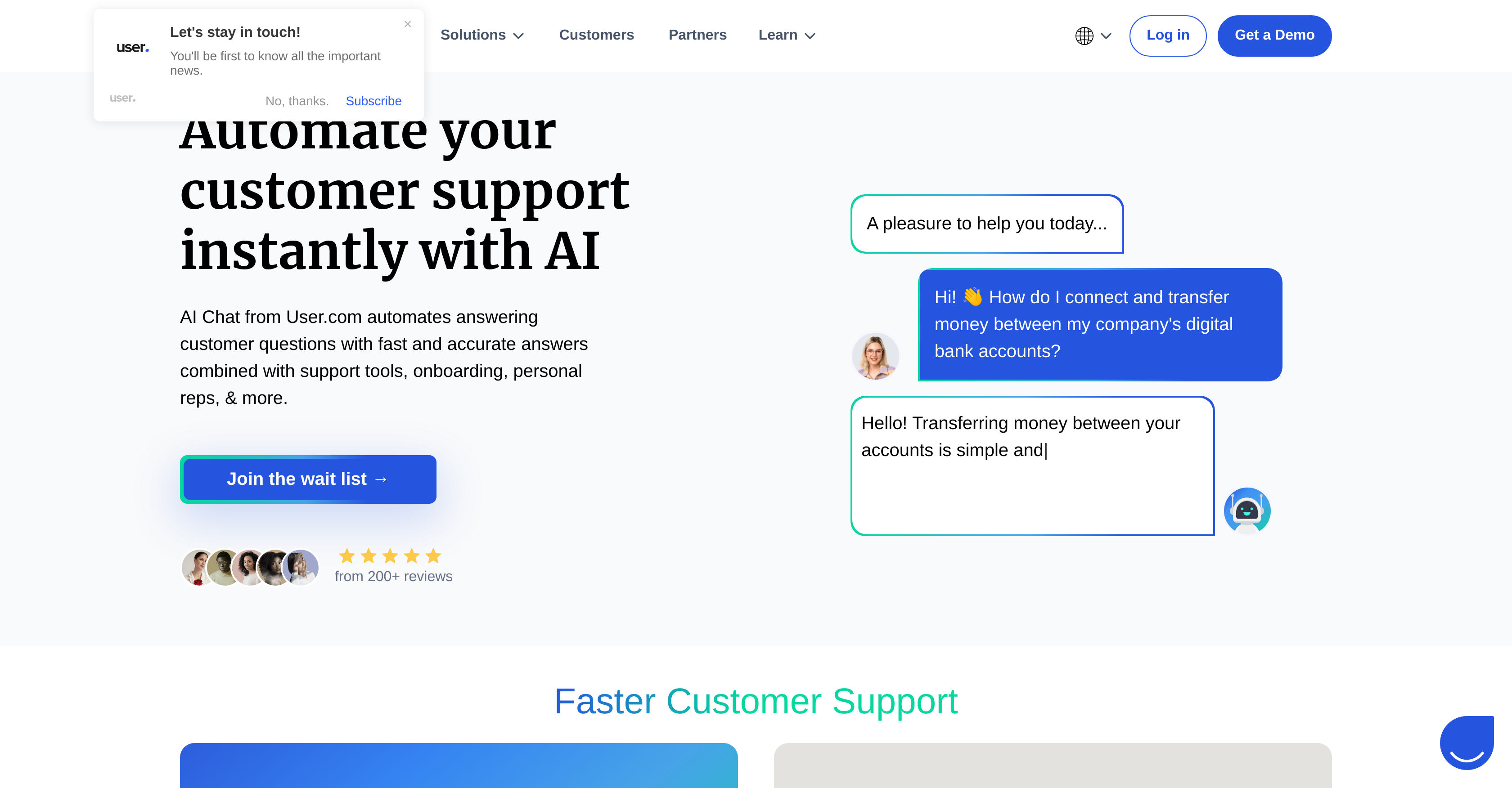 Generated by ChatGPT
The AI Chat tool from User.com is designed to improve customer support by automating responses to customer inquiries. It is a chatbot powered by GPT (Generative Pre-trained Transformer) that can provide fast and accurate answers to detailed customer questions.
The tool enriches the conversation experience by providing support tools, onboarding, personal reps, and more. The AI Chat can also increase customer satisfaction levels by enabling customers to communicate with your brand more easily and immediately.
It provides an omnichannel experience, allowing seamless transitions between desktop and mobile devices or software development kit (SDK).The AI Chat tool is part of the User.com Customer Data Platform, which allows you to collect and store data and user timelines on all your visitors and traffic.
It also includes a CRM, marketing automation, analytics, and dashboards. With the tool, you can improve communication and automate conversation processes into valuable data, send personalized emails that resonate with your users at the perfect moment, and increase returning traffic with individualized notifications.
The AI Chat tool is suitable for different industries, including education, finance, healthcare, real estate, and web hosting. With User.com, you can have an all-in-one marketing tool that streamlines customer experience and simplifies processes for growth.
Featured