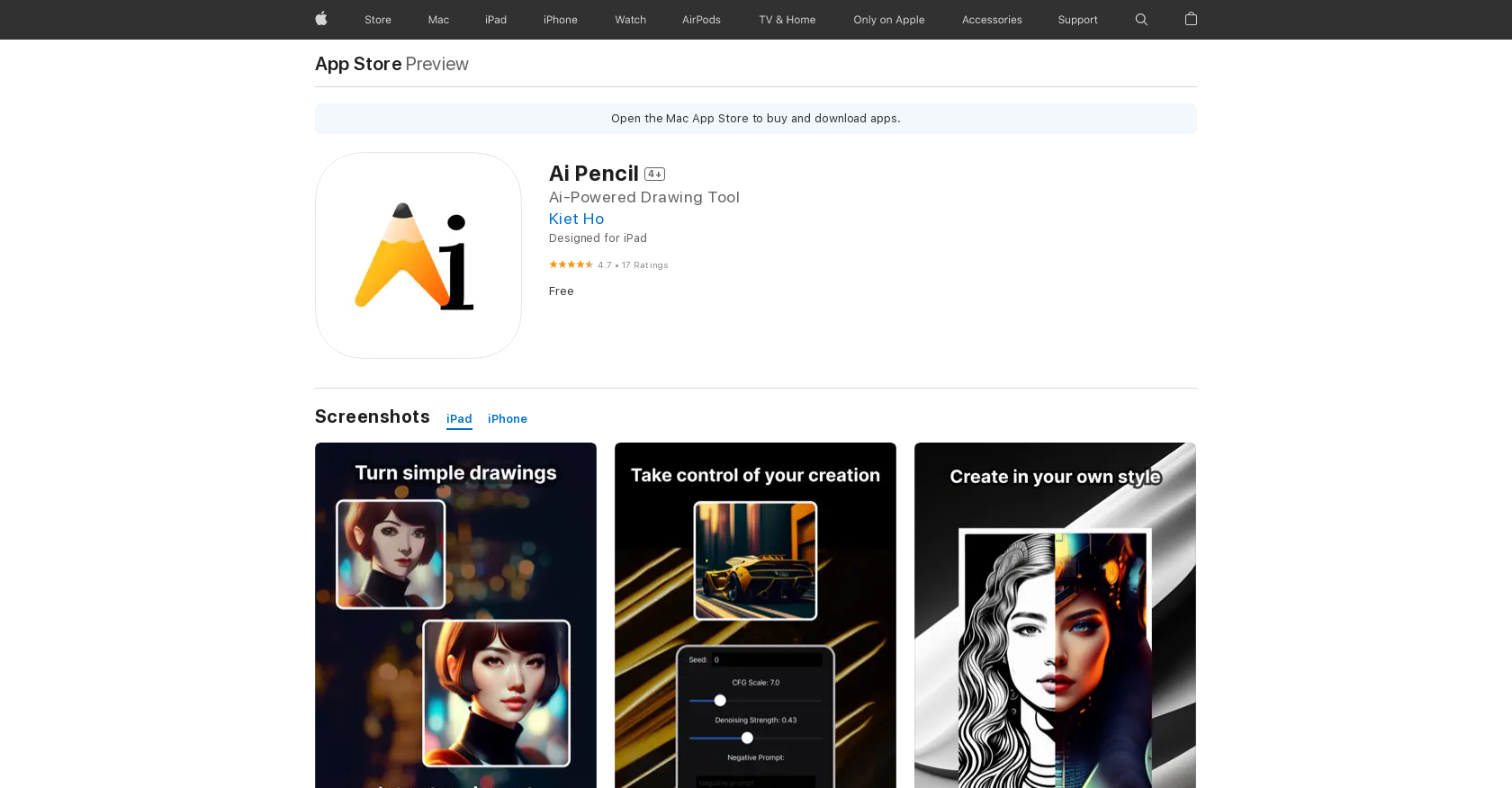 Generated by GPT-3
Ai Pencil is an AI-powered drawing tool designed for iPad. It enables users to sketch their drawings with powerful tools, import and export their favorite drawings, and transform their art into any medium or style.
Its features include a feedback box and improved filter performance, enabling users to create stunning art with the help of state-of-the-art AI. The app is free to download and is compatible with the iPhone, iPad, iPod touch, and Mac with Apple M1 chip or later.
It is suitable for users aged 4 and above.
Featured
?
19 Feb 2023

28 Feb 2023

05 Jan 2023

18 Nov 2022

01 Apr 2022

23 Jun 2021