AI Product Photos by CreatorKit
Automated product photo backgrounds for sales.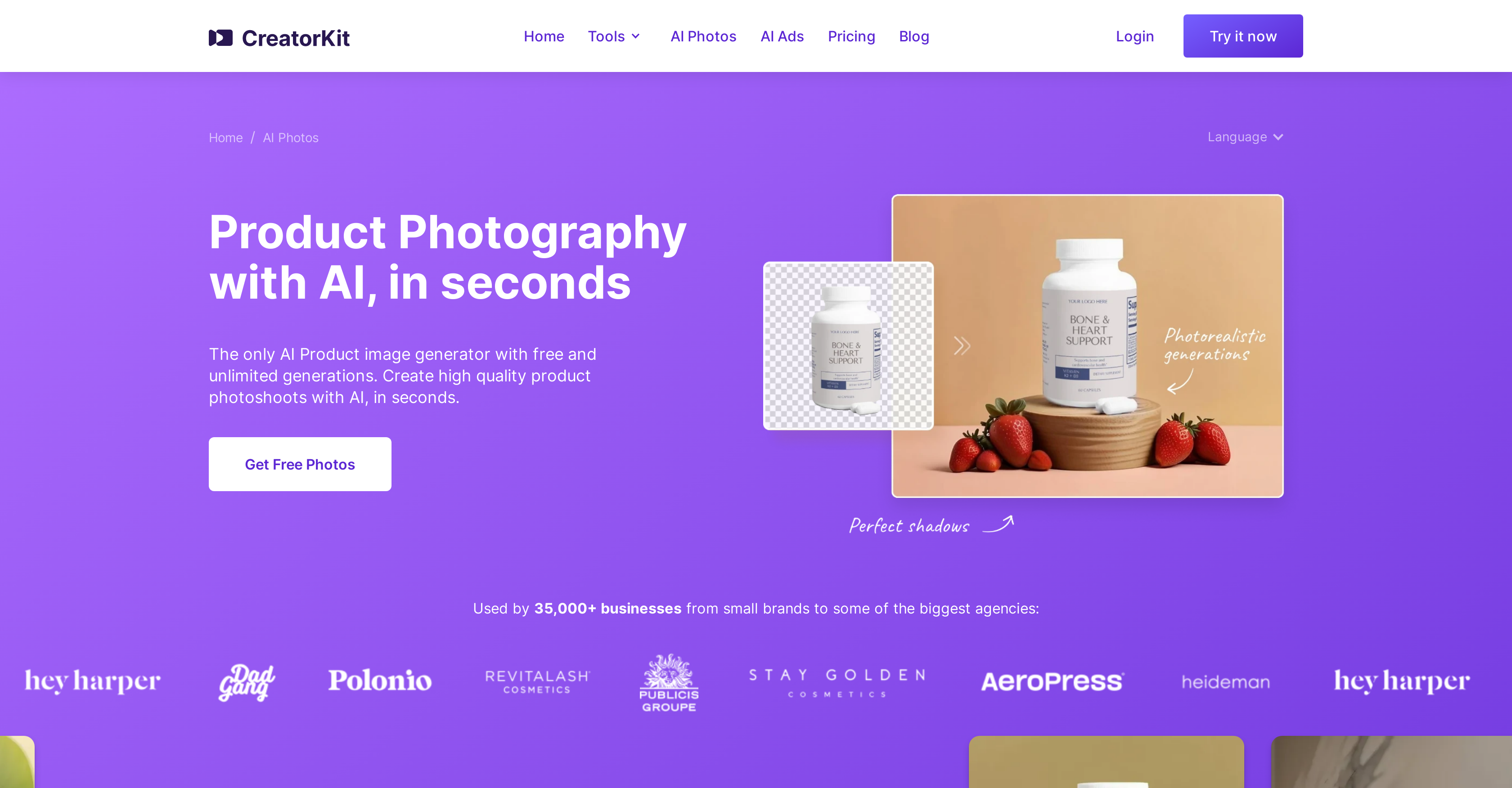 Generated by ChatGPT
The AI Product Photos tool by CreatorKit is an image generator that uses AI to add backgrounds to product images in seconds, creating professional product photos designed to boost sales.
It claims to be the only AI photo tool that preserves the original image quality without any loss, avoiding blurred labels or shape changes. The tool is integrated with Shopify, allowing users to generate photos directly from their Shopify admin to be used with CreatorKit's video templates.
One unique feature of the tool is that it allows users to generate an unlimited number of product photo images for free, with no charges for unused generations.
Users are only charged if they use the generated images. This product photo generator uses a proprietary text-to-image diffusion model, optimized for sales efficiency.
The tool aims to help businesses create compelling images without requiring traditional photo editing skills or hiring professional photographers.
Featured