AI Tweet Writer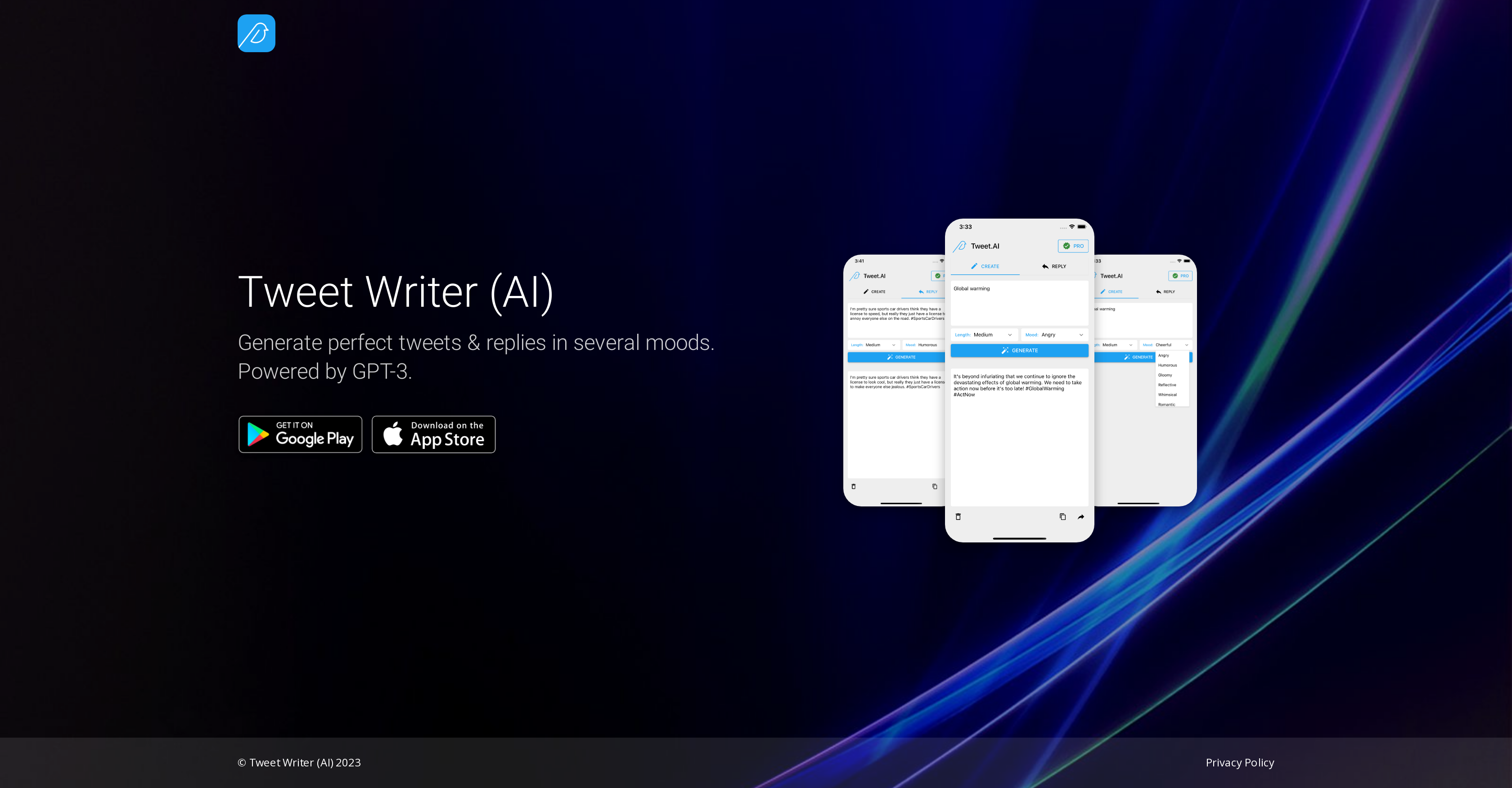 Generated by GPT-3
Tweet Writer (AI) is an AI-powered mobile app that generates perfect tweets and replies in several moods. It is powered by GPT-3, an advanced AI language model that has become the industry standard for natural language processing.
It is available on both the Google Play and Apple App Store. Tweet Writer (AI) allows users to generate tweets or replies in a natural language that is tailored to the desired mood.
This creates a more engaging and personal experience for users. It also allows users to create tweets or replies quickly, as the AI-powered system can generate text in a matter of seconds.
As the AI-powered system is constantly learning, it will also continually improve its output and accuracy. Tweet Writer (AI) also offers users a Privacy Policy, which ensures that all user data is kept safe and secure.
Featured
?
19 alternatives to AI Tweet Writer for Tweeting
11 Mar 2023

11 Jan 2023

16 Jan 2023

17 Jan 2023

19 Jan 2023

08 Dec 2022

19 Dec 2022

20 Dec 2022

23 Dec 2022

23 Dec 2022

26 Dec 2022

15 Nov 2022

23 Nov 2022

17 Oct 2022

24 Oct 2022

25 Sep 2022

07 Jan 2022

09 Mar 2022

24 Mar 2022