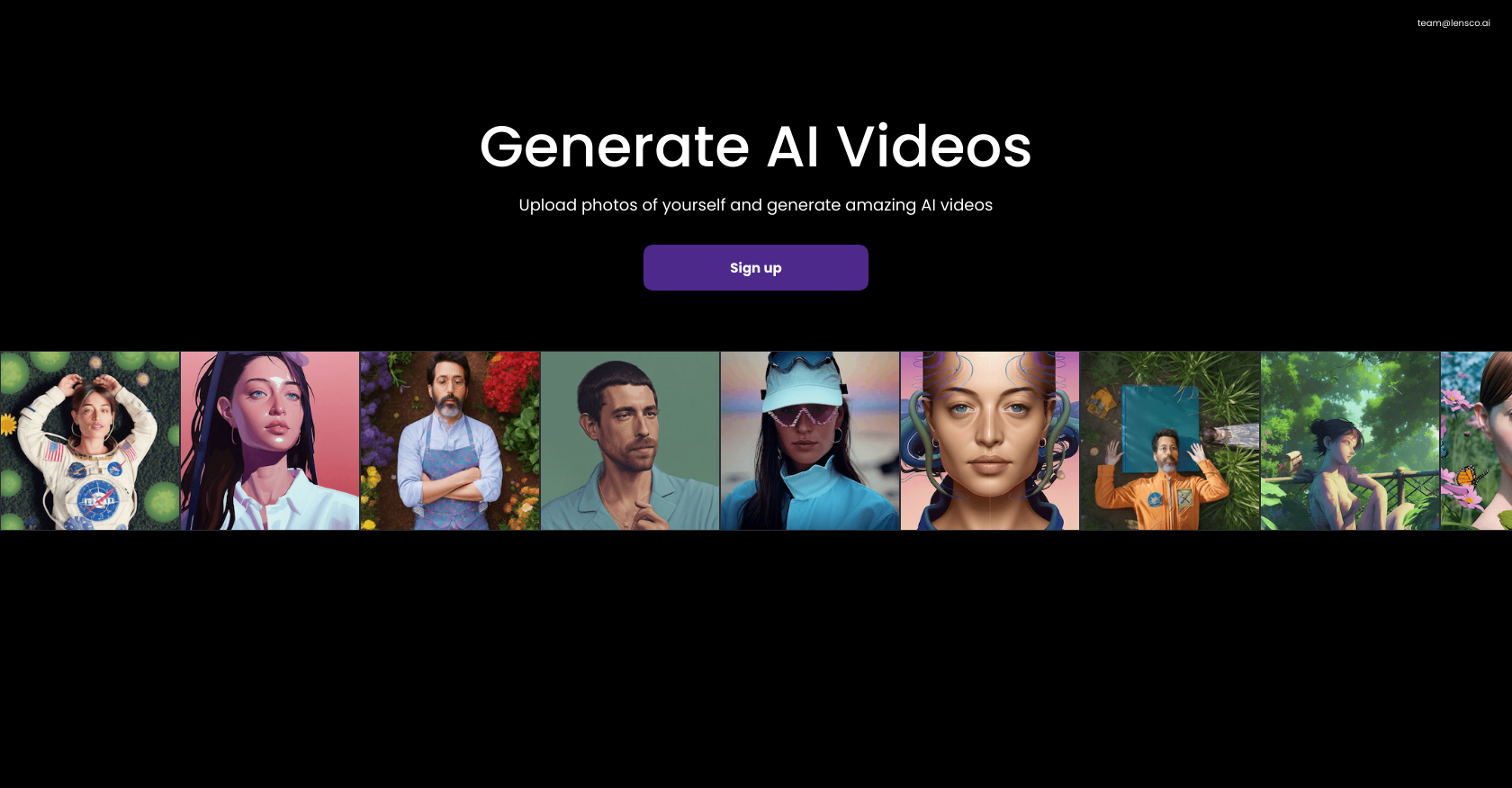 Generated by GPT-3
Generate AI Videos is a tool developed by Lensco AI that allows users to upload their own photos and create compelling AI-generated videos. This tool is designed to provide a hassle-free solution for those who want to quickly and easily create videos that accurately mimic their movements and expressions.
Once a user uploads their photos to the platform, the AI technology analyzes the images and creates a video that simulates the user's movements and facial expressions.
Users have the option to edit their video and add other media elements to further customize the output. Generate AI Videos offers a user-friendly interface that guides users through the entire process, ensuring that even those without prior experience in video editing can create high-quality videos that meet their specific needs.
This tool has practical applications in industries such as marketing, entertainment, and education, and is ideal for those who want to create engaging and visually appealing content with minimal effort.
Overall, Generate AI Videos is a powerful tool that leverages cutting-edge AI technology to provide users with a convenient way to create realistic and visually stunning videos.
Featured
?
42 alternatives to AI Video Generator for Video generation
19 Mar 2023

17 Mar 2023

03 Feb 2023

06 Feb 2023

26 Feb 2023

28 Feb 2023

03 Jan 2023

18 Jan 2023

27 Dec 2022

28 Dec 2022

29 Dec 2022

05 Oct 2022

11 Oct 2022

14 Oct 2022

17 Oct 2022

22 Oct 2022

20 Sep 2022

21 Sep 2022

29 Sep 2022

14 Jul 2022

02 Jun 2022

07 Jun 2022

08 Jun 2022

12 Jun 2022

16 May 2022

18 May 2022

05 Jan 2022

20 Jan 2022

24 Mar 2022

30 Apr 2021

05 Jun 2021

28 Jun 2021

02 Jul 2021

14 Aug 2021

01 Nov 2020

26 Nov 2020

21 Jan 2019

09 Feb 2019

10 Apr 2019

17 May 2019

09 Apr 2018

23 May 2017