Algalon AI
Advanced blockchain development suite.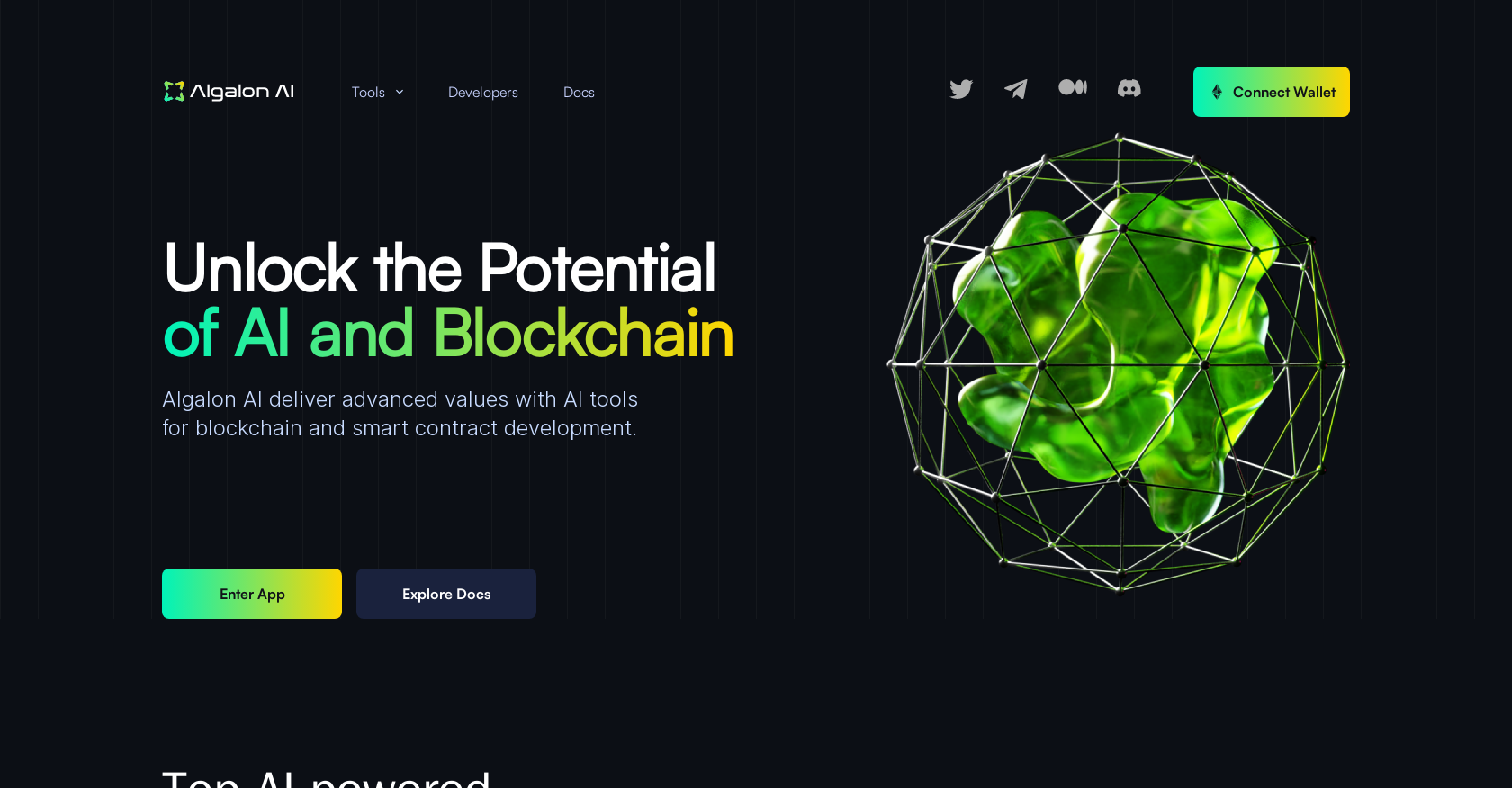 Generated by ChatGPT
Algalon AI is a suite of advanced Artificial Intelligence (AI) tools designed for blockchain and smart contract development. It enables developers to unlock the potential of AI and blockchain by providing cutting-edge solutions for the crypto industry.
The suite of tools includes AI SWAP for effortless NFT creation, SNAPMINT for effortless NFT creation, SMARTCHECK for code auditing, ALGALON CHAT for crypto information at your fingertips, and CHAINPOST for content generation.
Algalon AI is trusted by leading DeFi, OpenAI, Unilend, Carbon, Midjorney, Stablediffusion, and Poolz partners. The company also provides comprehensive documentation and terms & conditions, as well as a privacy policy.
Featured