Artificial Printer
Print personalized t-shirts.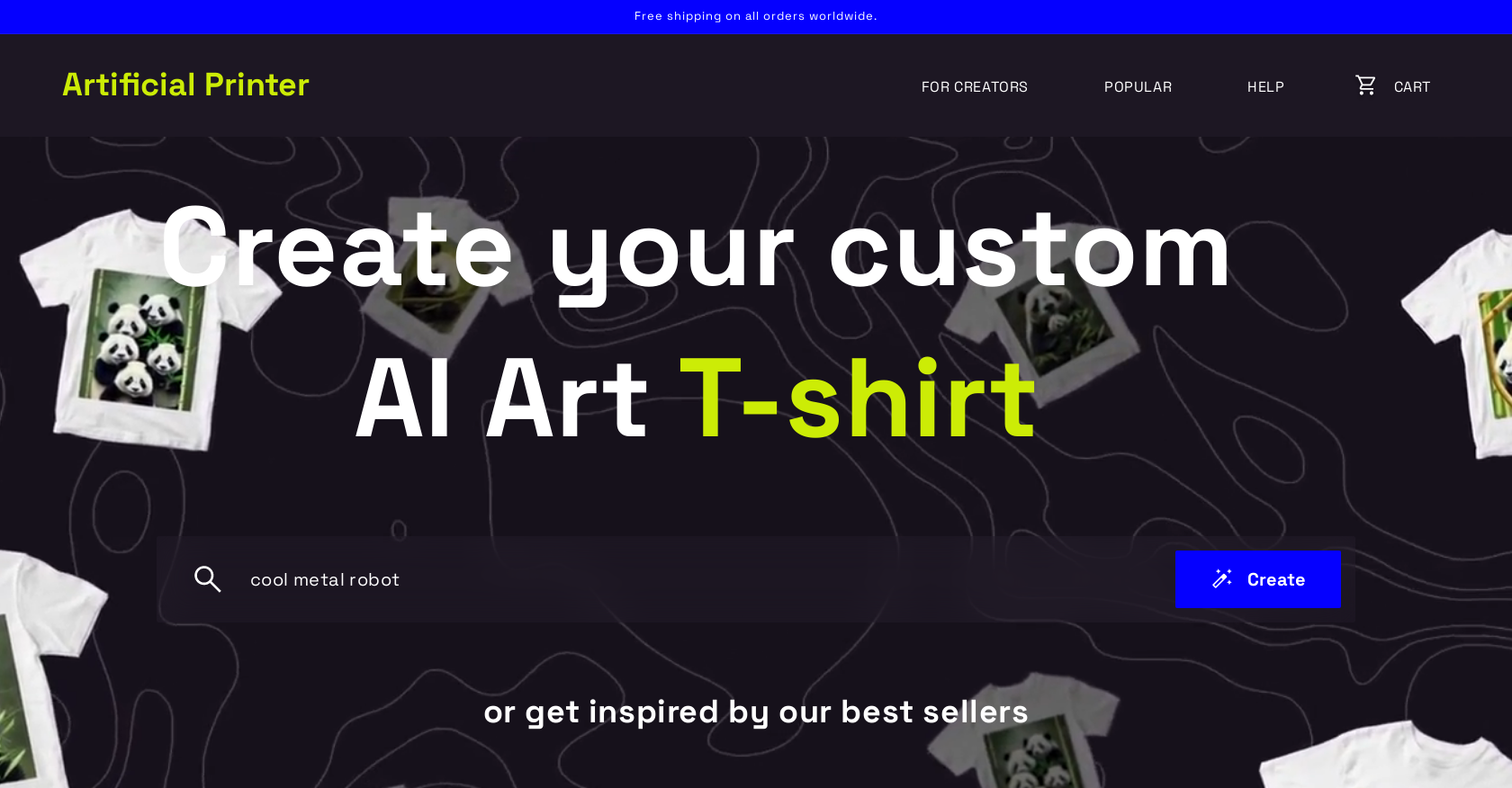 Generated by ChatGPT
Artificial Printer is an AI-powered t-shirt printing service that allows users to create unique and personalized designs. Users can choose from a selection of pre-made designs or use the AI-driven tools to create something truly original.
Once the design is complete, the t-shirt will be printed and delivered to their doorstep with just two clicks. Shipping options are available for Poland and customers can also take advantage of free shipping on all orders worldwide.
The website also provides a range of helpful tools, such as an affiliate program, privacy policy, terms of service and a subscription email list. Artificial Printer is a great way to stand out from the crowd with a unique and personalized design.
Featured