Autoportrait
Personalized portraits for commercial use.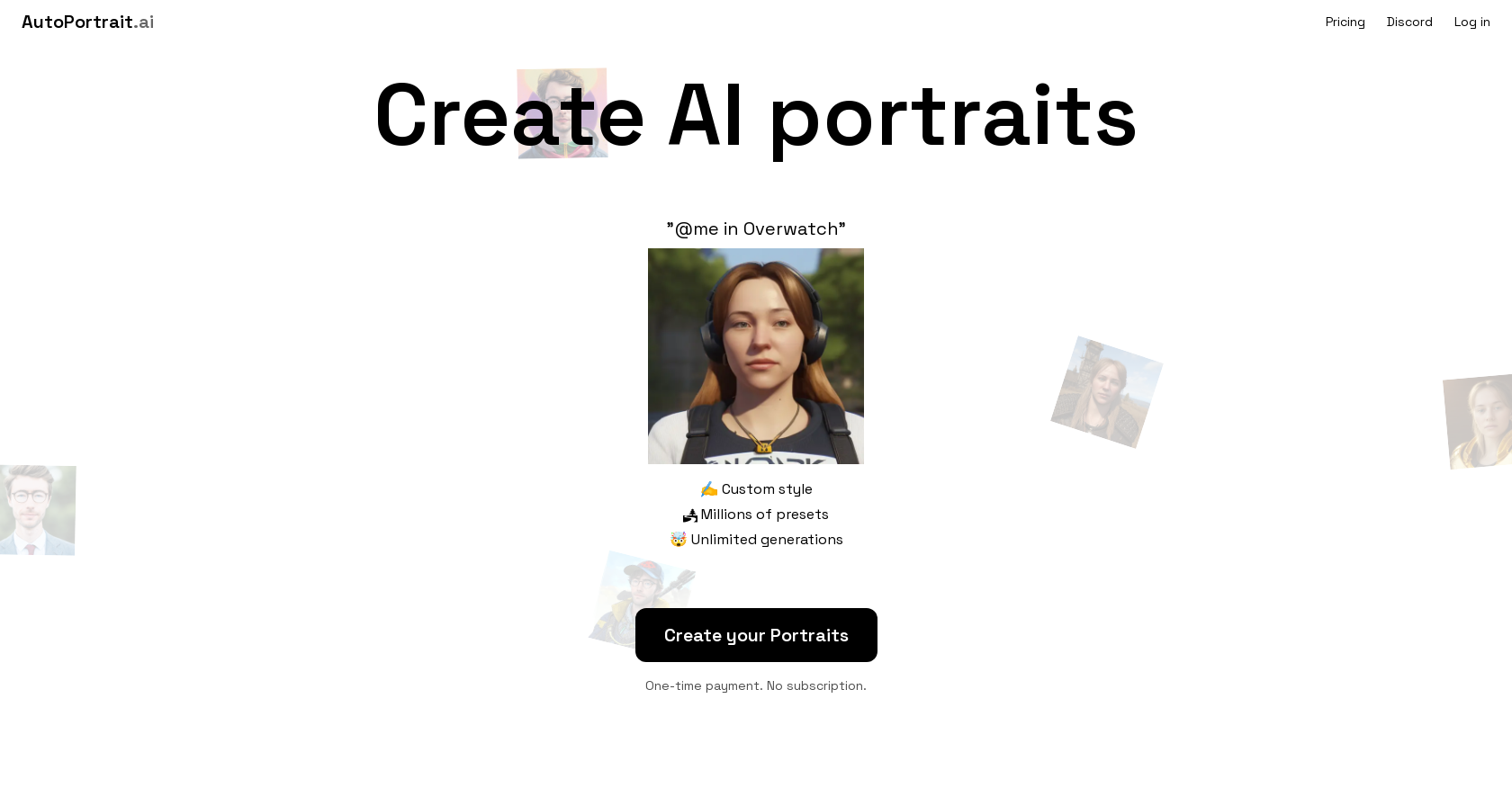 Generated by ChatGPT
AutoPortrait.ai is an AI-powered service that allows users to generate unique portraits of themselves using artificial intelligence. It offers a range of customization options, such as custom styles and millions of presets, as well as unlimited generations.
The AI is trained on a few pictures of the user's face, which takes up to a few hours. The generated portraits look exactly like the user and can be used for commercial purposes.
AutoPortrait.ai is a secure service, with payments securely processed by Stripe and encrypted with SSL, and it also has a privacy policy. The service was created by Zigg and Victor Timsit.
Featured
?
74 alternatives to Autoportrait for Avatars