BLAZE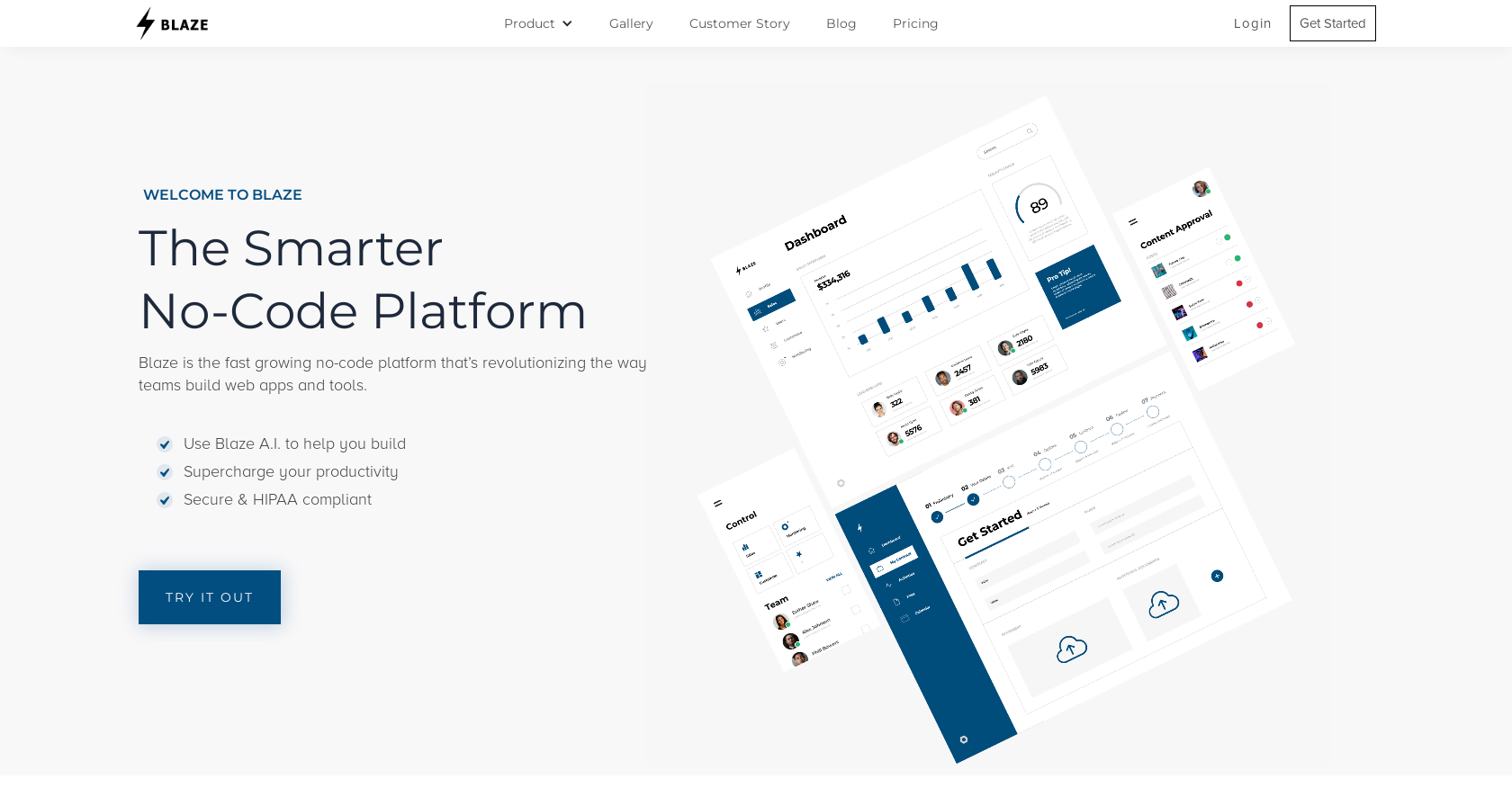 Generated by GPT-3
BLAZE is a no-code platform designed to help teams build custom internal tools, web apps, and automated workflows to supercharge their operations. It is a secure and HIPAA compliant platform that is easy to use and powerful.
It features an AI-enabled visual creator that allows users to create tables that visualize databases, add forms, and more without writing any code. Blaze also provides pre-built integrations, user permissions, and enterprise security and scalability to ensure that it can be used by companies of any size.
Additionally, Blaze offers a variety of resources such as blog posts and podcasts to help users get inspired and learn more about no-code. With Blaze, teams can build the tool that makes their company run better and become a superhero on their team.
Featured
?
12 alternatives to BLAZE for Apps
16 Mar 2023

01 Feb 2023

14 Feb 2023

14 Feb 2023

01 Jan 2023

06 Jan 2023

19 Jan 2023

20 Jan 2023

23 Jan 2023

12 Dec 2022

20 Oct 2022

05 Apr 2021