CareerGPT
Job and career path exploration.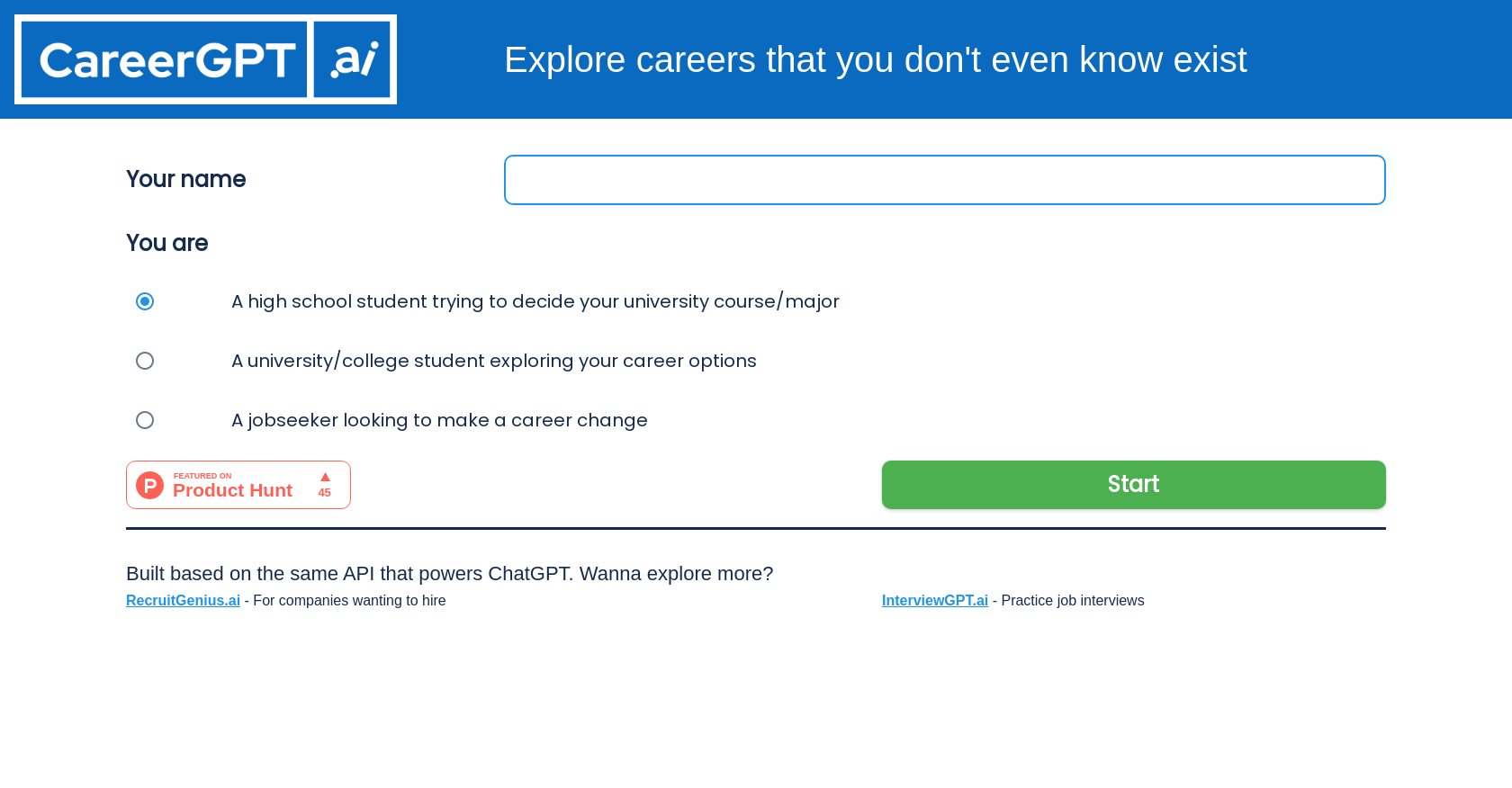 Generated by ChatGPT
CareerGPT.ai is an AI-powered career exploration tool designed to help high school and college students, as well as job seekers, explore potential career paths beyond what they already know.
The tool is built on the same API that powers ChatGPT and is designed to be intuitive and easy to use. It helps users discover new career paths and opportunities they may not have considered before, while also providing helpful information and resources to make informed decisions.
CareerGPT.ai also provides insights into suitable job roles and potential job openings, enabling users to make the best career choices for themselves.
In addition, CareerGPT.ai connects users to other AI-based tools such as RecruitGenius.ai and InterviewGPT.ai, which can save companies time and money in the recruitment process and help job seekers prepare for job interviews.
Featured