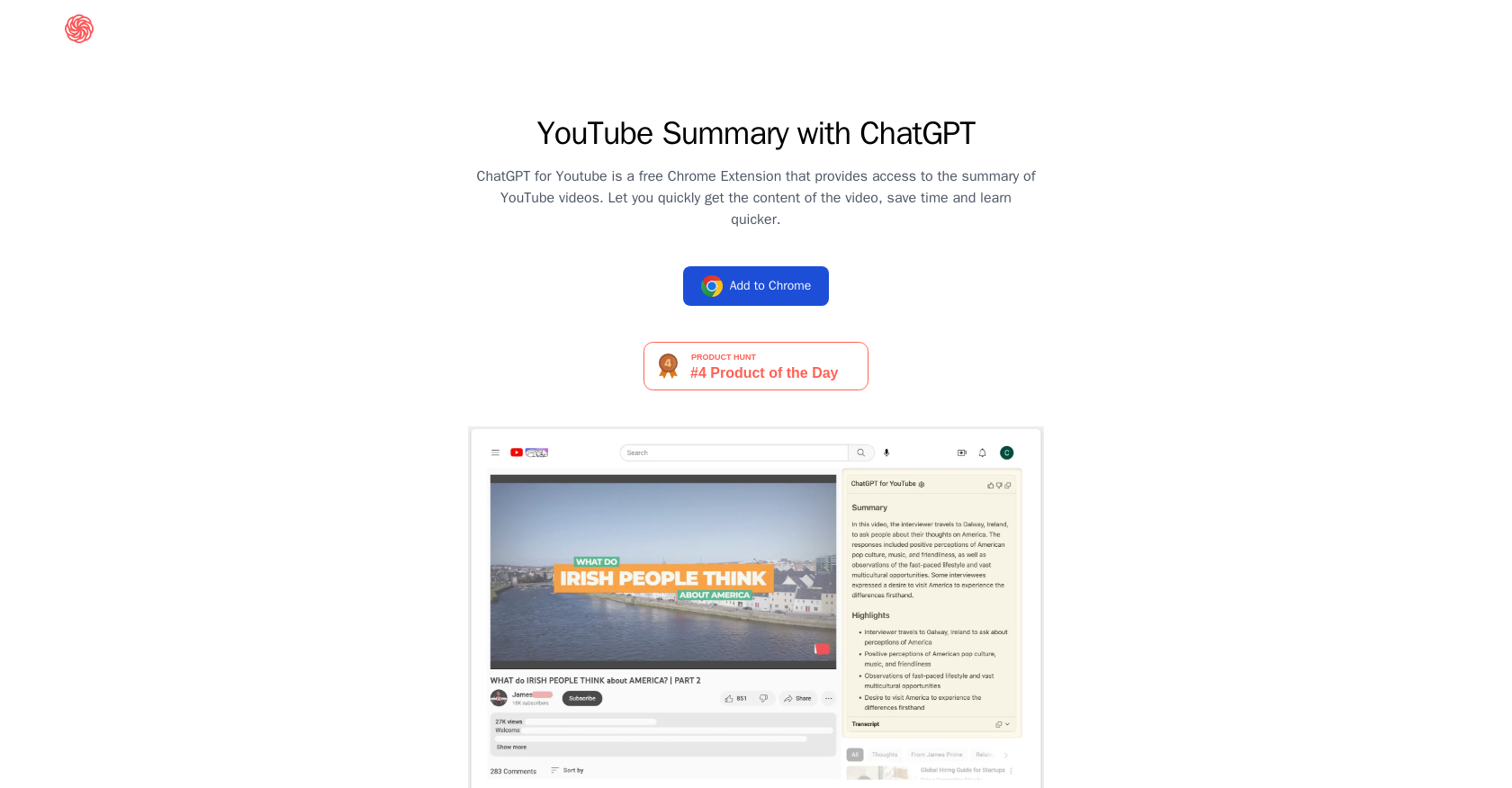 Generated by GPT-3
ChatGPT for Youtube is a Chrome extension designed to simplify the process of understanding YouTube videos. The tool provides users with access to video summaries, allowing them to quickly access the content of YouTube videos, save time and learn quicker.
ChatGPT for Youtube is a free tool and does not require users to have a ChatGPT or OpenAI account. The extension is easy to install and can be added to the Chrome browser.
Overall, ChatGPT for Youtube provides a solution to users who find it hard to follow through on lengthy YouTube videos. The tool's main aim is to provide users with a quick summary of the video, which they can then use to decide whether or not to watch the entire video.
This saves users significant amounts of time while improving their learning experience on YouTube. The tool is especially useful for students, researchers, and anyone who needs information fast.
It is an essential tool for content creators who need to summarise a video quickly for their audience.
Featured
?
04 Mar 2023

15 Mar 2023

15 Mar 2023

03 Feb 2023

26 Feb 2023

26 Jan 2023

18 Dec 2022

30 Dec 2022