Color Pop AI
Coloring game with smart drawing suggestions.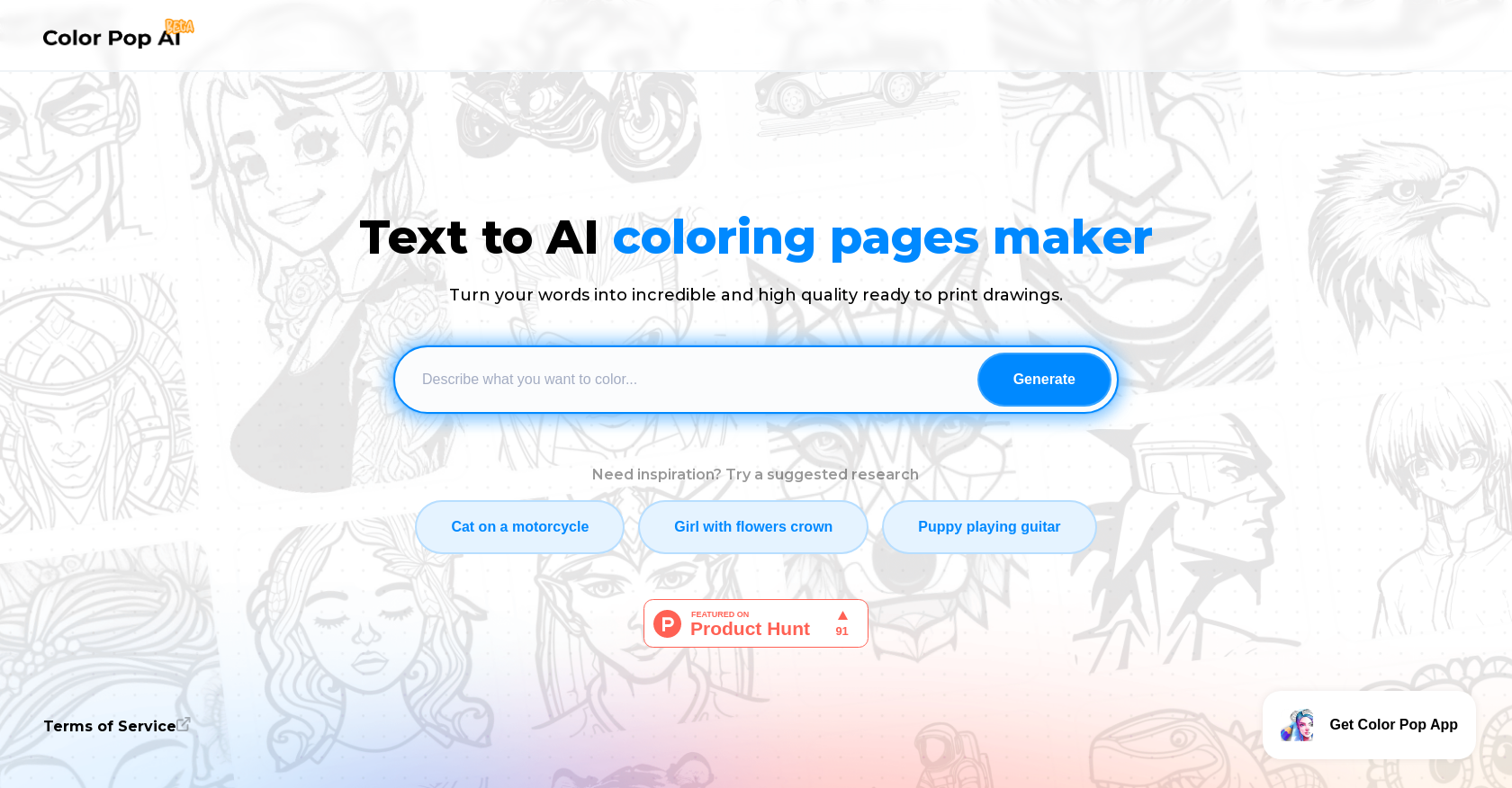 Generated by ChatGPT
Color Pop is an AI-powered coloring game app that allows users to color the objects and images of their choice. The app comes with a built-in AI coloring pages maker that can generate high-quality, ready-to-print drawings from words.
The app also has a helpful suggestion feature that offers creative and inspiring ideas. For instance, users can try searching for a "cat on a motorcycle" or a "girl with a flower crown".
The app is designed to provide users with a realistic coloring experience and infinite possibilities. With Color Pop, users can explore, create, and engage with a caring community.
The app is available on Product Hunt and comes with a Terms of Service agreement.
Featured