Dashworks for Slack
Find info fast in Slack conversations and work apps.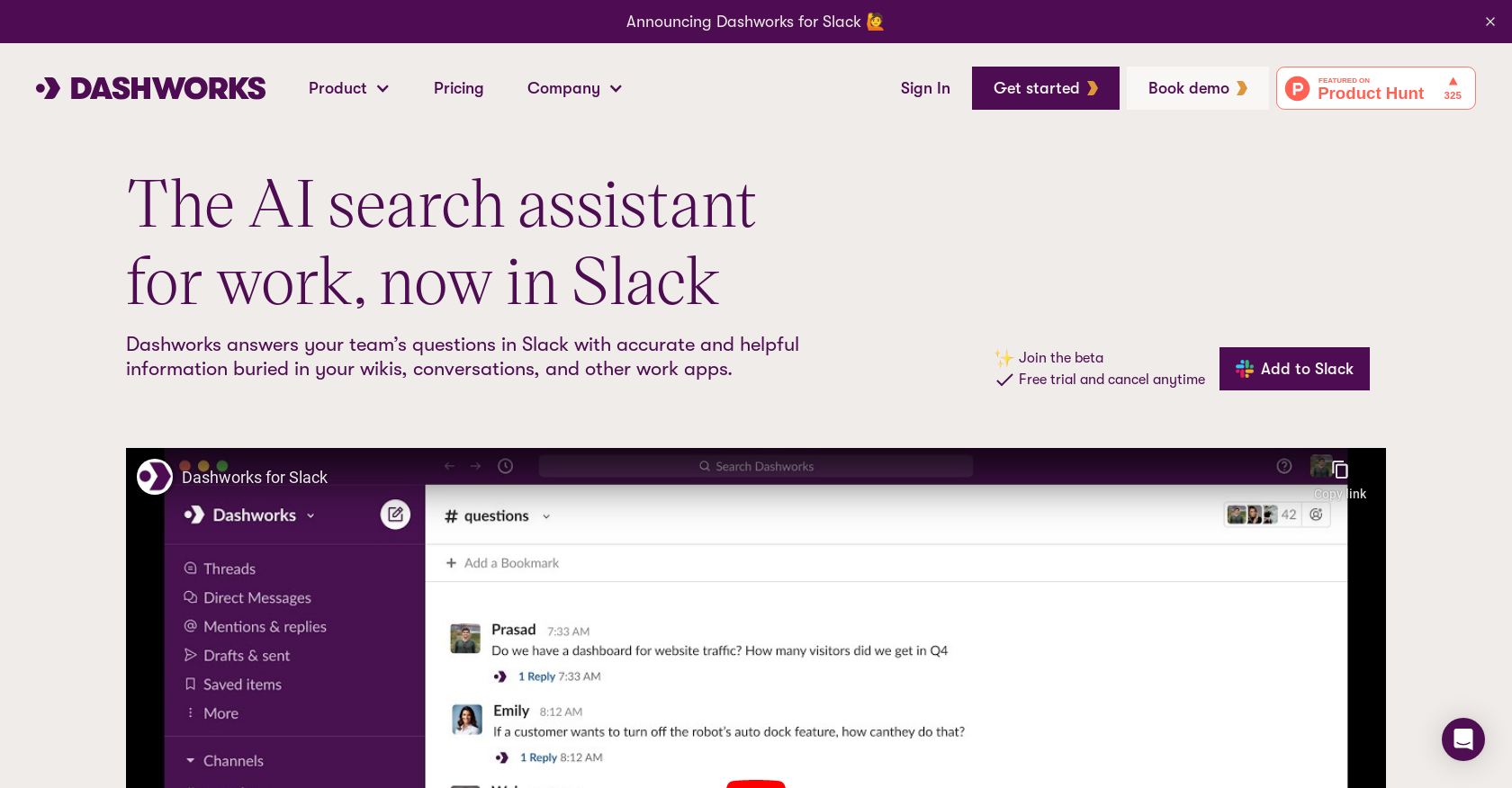 Generated by ChatGPT
Dashworks for Slack is an AI search assistant designed to help teams quickly and accurately find information buried in their wikis, conversations, and other work apps.
It is fast and intuitive, enabling teams to easily find answers to their questions in Slack, reducing the workload on managers and making customer-facing teams more efficient.
Dashworks has been used by startups and Fortune 500s to quickly access institutional knowledge, and is considered better at searching than the programs it is integrated with, such as Notion.
It is also secure and private, with SOC-2 Certification, encryption in transit and at rest, pentesting, GDPR compliance, secure infrastructure providers, and rigorous access control.
It is easy to set up in 20 minutes, with 40+ integrations and can be added to Slack in minutes. Dashworks is a YC company, and is SOC-2 Certified.
Featured
?
5 alternatives to Dashworks for Slack for Slack