DatingbyAI
Customized matchmaking profiles created automatically.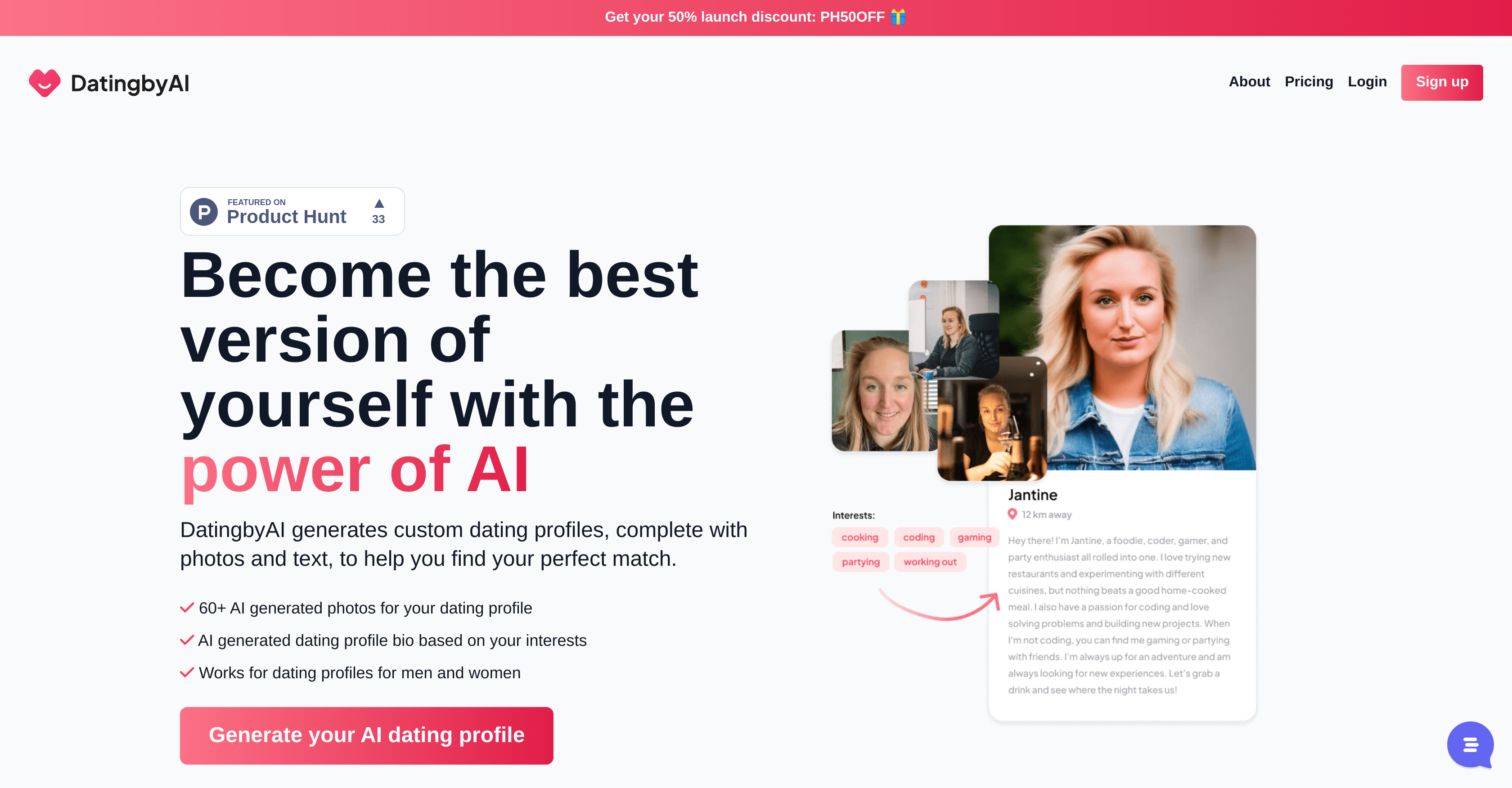 Generated by ChatGPT
DatingbyAI is an AI-powered tool designed to generate personalized dating profiles. The tool uses cutting-edge AI technology and advanced algorithms to generate a tailored dating profile based on a user's photos and interests.
The profile includes over 60 AI generated photos and a bio that is tailored to the user's interests. DatingbyAI has already helped over 1,857 people create their perfect dating profile and is being developed by @JantineDoornbos.
In addition to AI-generated photos and bios, DatingbyAI also offers users access to terms and conditions, privacy policies, and customer support. With the help of DatingbyAI, users can unlock the potential to become the best version of themselves and find their perfect match with the power of AI.
Featured