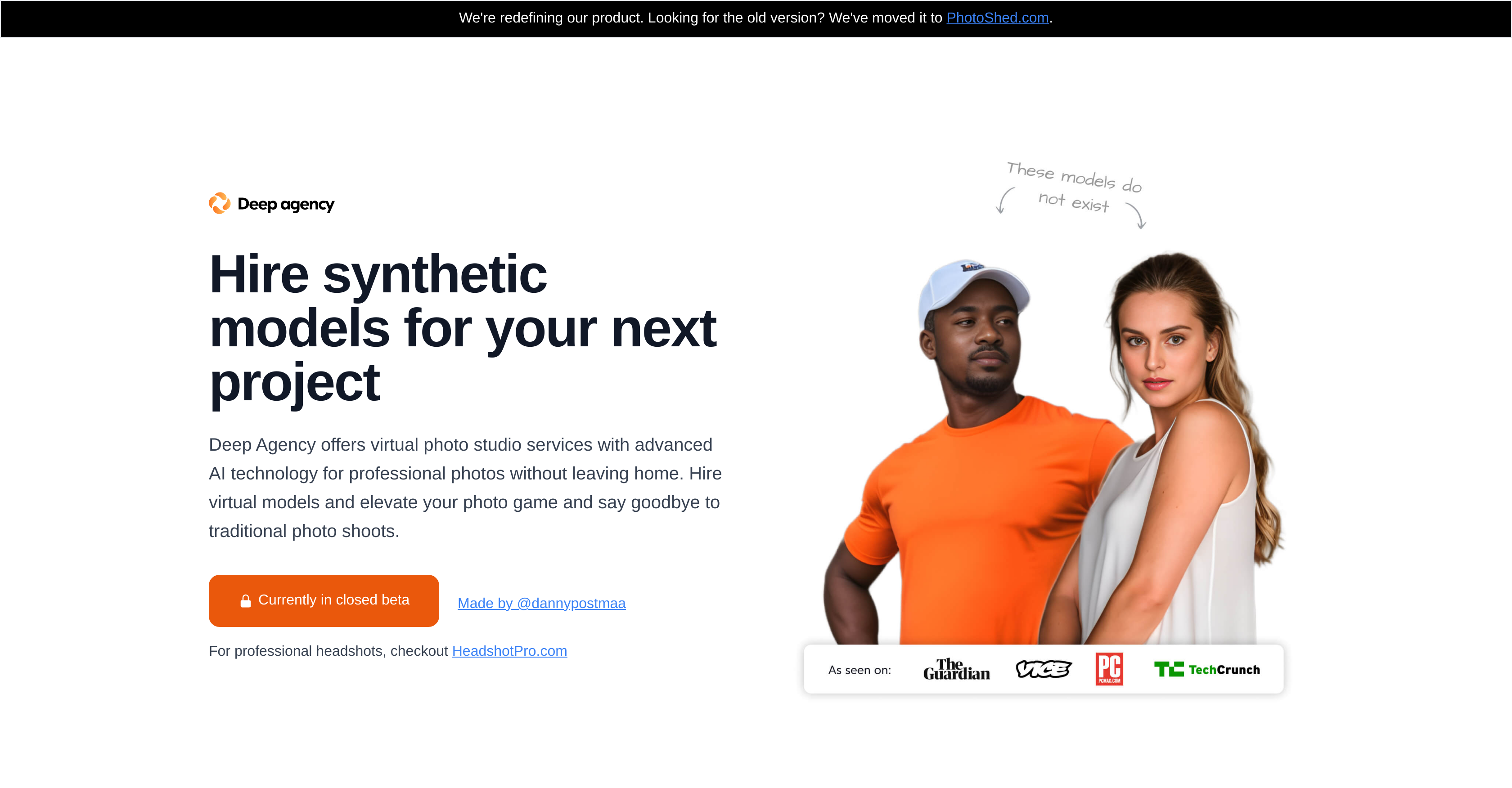 Generated by GPT-3
Deep Agency is an AI-powered virtual photo studio and modeling agency that allows users to create professional photos without leaving home. With its advanced AI technology, Deep Agency offers virtual model hires and creates "virtual twins" with a personalized avatar that looks just like the user.
The company was founded in Holland and respects user privacy. The tool allows users to elevate their photo game and say goodbye to traditional photoshoots.
Users can be anywhere in the world and create their virtual twins or hire AI models with a single click of a button. Deep Agency requires users to upload a few selfies and recommends 10 close-ups, 3 side profiles, 5 chest-up, and 3 full-body shots for the best results.
The AI model training process is costly since it uses a lot of resources to train on a single subject, and the tool's pricing reflects this. Deep Agency stores user data securely in the United States on vetted, highly secure third-party partners' servers.
Users can use their photos anywhere, including social media profiles, websites, business cards, and dating profiles, among others. Deep Agency also offers a refund within the first 14 days, provided users haven't trained the AI yet.
Featured
?
17 Mar 2023

18 Feb 2023

22 Dec 2022

24 Dec 2022