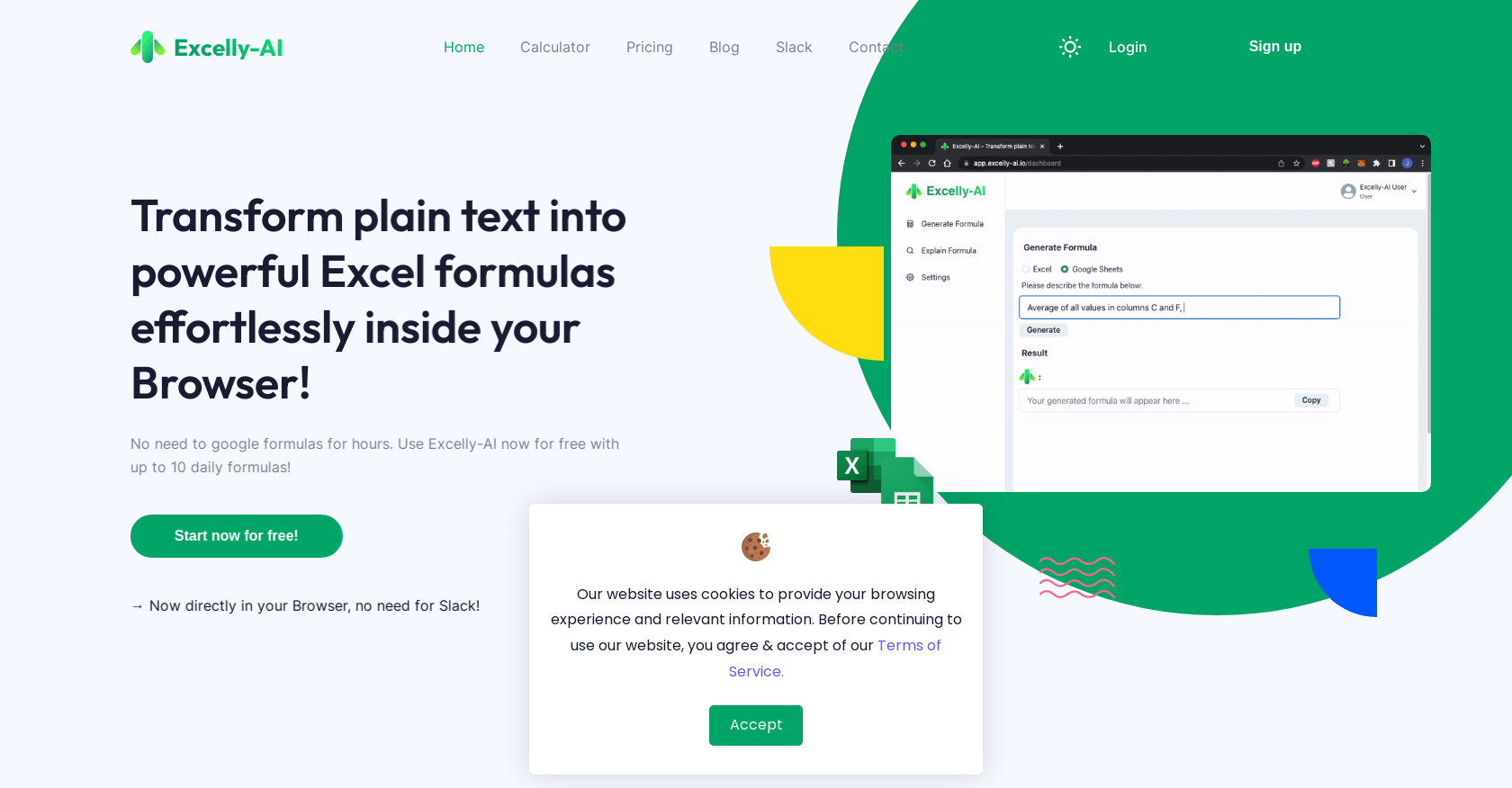 Generated by GPT-3
Excelly-AI is a text-to-Excel tool designed to help users generate powerful Excel formulas effortlessly within their browser or Slack. It is a new technology based on GPT-3.5-turbo, released on 2nd March 2023, which enables the tool to compute even the most complicated formulas.
With Excelly-AI, users can generate any formula they like and get explanations for every generated formula. The tool supports both Excel and Google Sheets, making it suitable for users of either spreadsheet platform.
Excelly-AI also offers an option to integrate into Slack, enabling teams to share knowledge and improve productivity company-wide in just one click. Users can subscribe to the tool's newsletter to receive future updates.
With its simple, user-friendly interface, Excelly-AI makes it easy for users to transform plain text into powerful Excel formulas without the need to google formulas for hours.
The tool is available for free with up to 10 daily formulas or users can sign up for a paid subscription to access more advanced features.
Featured
?
9 alternatives to Excelly-AI for Excel formulas
18 Jan 2023

23 Jan 2023

04 Dec 2022

14 Dec 2022

17 Dec 2022

22 Dec 2022

15 Nov 2022

14 Oct 2022

16 Jul 2022