Edit AI
By

Build Muscle and Lose Weight Fast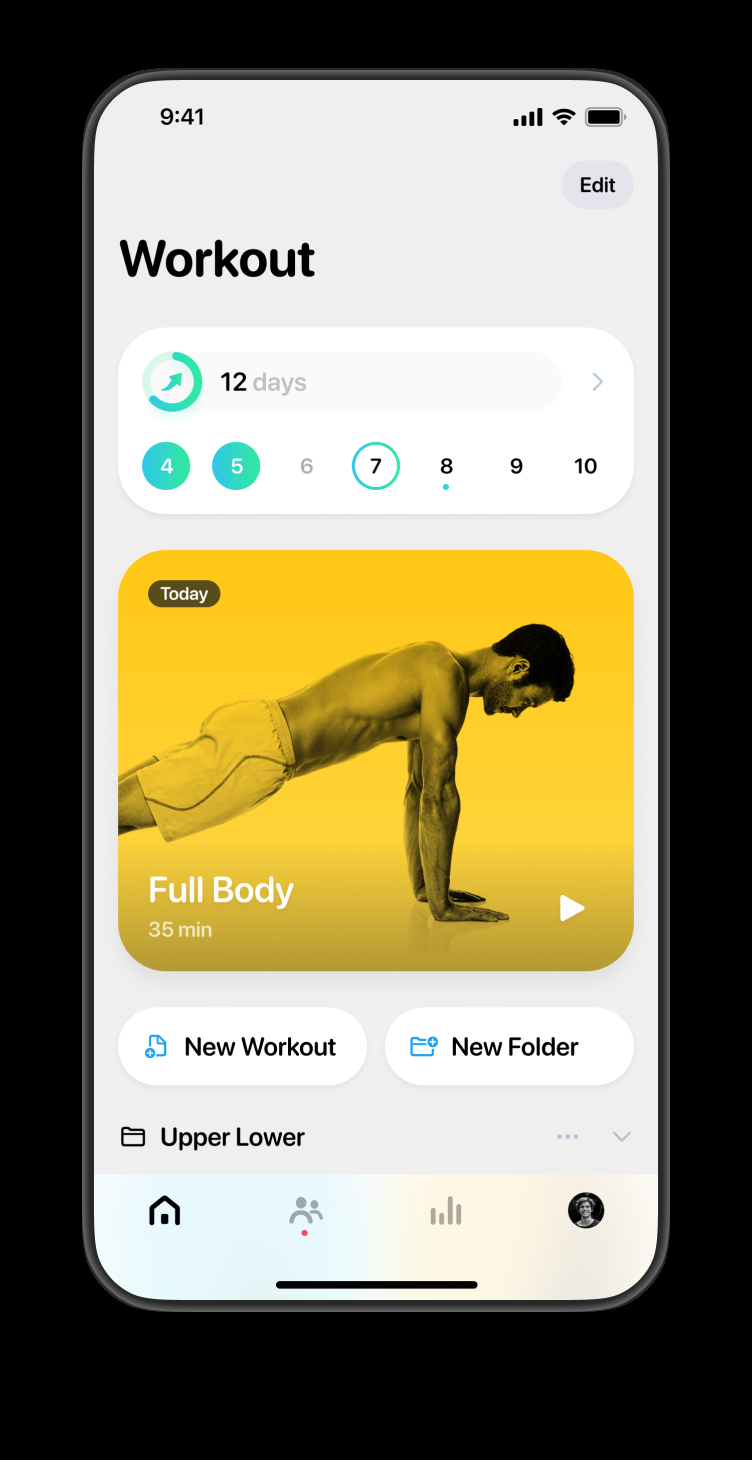 Generated by ChatGPT
Flex AI is a free mobile app that allows users to build muscle or lose weight quickly. The app offers a library of over 1000 high-quality workouts designed for weight loss, muscle building, or strength gain.
Users can personalize their workouts, learn how to do exercises, and track their progress over time. The app combines the expertise of trainers and AI to tailor workouts to each individual's pace in order to achieve fast results.
Flex AI aims to make working out fun and engaging. It offers game-like features, fun challenges, and friendly reminders to help users form a habit of working out regularly.
The app is easy to use and equipped with features such as auto progression, a body weight tracker, and a plate calculator to assist users in their fitness journey.
Additionally, Flex AI allows users to fully create and customize their own exercises, workouts, routines, and schedules, which can be shared with friends.
Based on positive user reviews, the app is clear, organized, and detailed, with developers who appear to have genuine knowledge and passion for fitness.
Flex AI is available for download on iPhone and Apple Watch, and it has received a high rating on the App Store. Overall, Flex AI provides a comprehensive fitness solution for individuals looking to achieve their muscle-building or weight loss goals.
Featured
Flex AI was manually vetted by our editorial team and was first featured on November 15th 2023.

Would you recommend Flex AI?
Help other people by letting them know if this AI was useful.
41 alternatives to Flex AI for Fitness
Personalized fitness planning with personalization.

118

1.1

Analysis and coaching for pushup form.

49

Optimized workout routines for maximizing muscle gain.

39

5.0

Global fitness community with personalized insights.

14

Personalized fitness training with progress tracking.

10

5.0

Custom workout planning for iOS devices.

7

Generate personalized workout plans from user input.

7

Tracked fitness program planning.

6

Fitness progress tracking and counting of workouts.

4

Custom fitness coaching with tracking and gamification.

3

Personalized fitness coaching for workouts

2

Generated personalized fitness and meal plans.

1

Custom fitness plans and meal suggestions.

1
If you liked Flex AI
Help
⌘ + D bookmark this site for future reference
⌘ + ↑/↓ go to top/bottom
⌘ + ←/→ sort chronologically/alphabetically
↑↓←→ navigation
Enter open selected entry in new tab
⇧ + Enter open selected entry in new tab
⇧ + ↑/↓ expand/collapse list
/ focus search
Esc remove focus from search
A-Z go to letter (when A-Z sorting is enabled)
+ submit an entry
? toggle help menu
x
Sign in to continue (100% free)
To prevent spam, some actions require being signed in. It's free and takes a few seconds.
Sign in with Google