Foxymeets
Delivered concise meeting summaries to your inbox.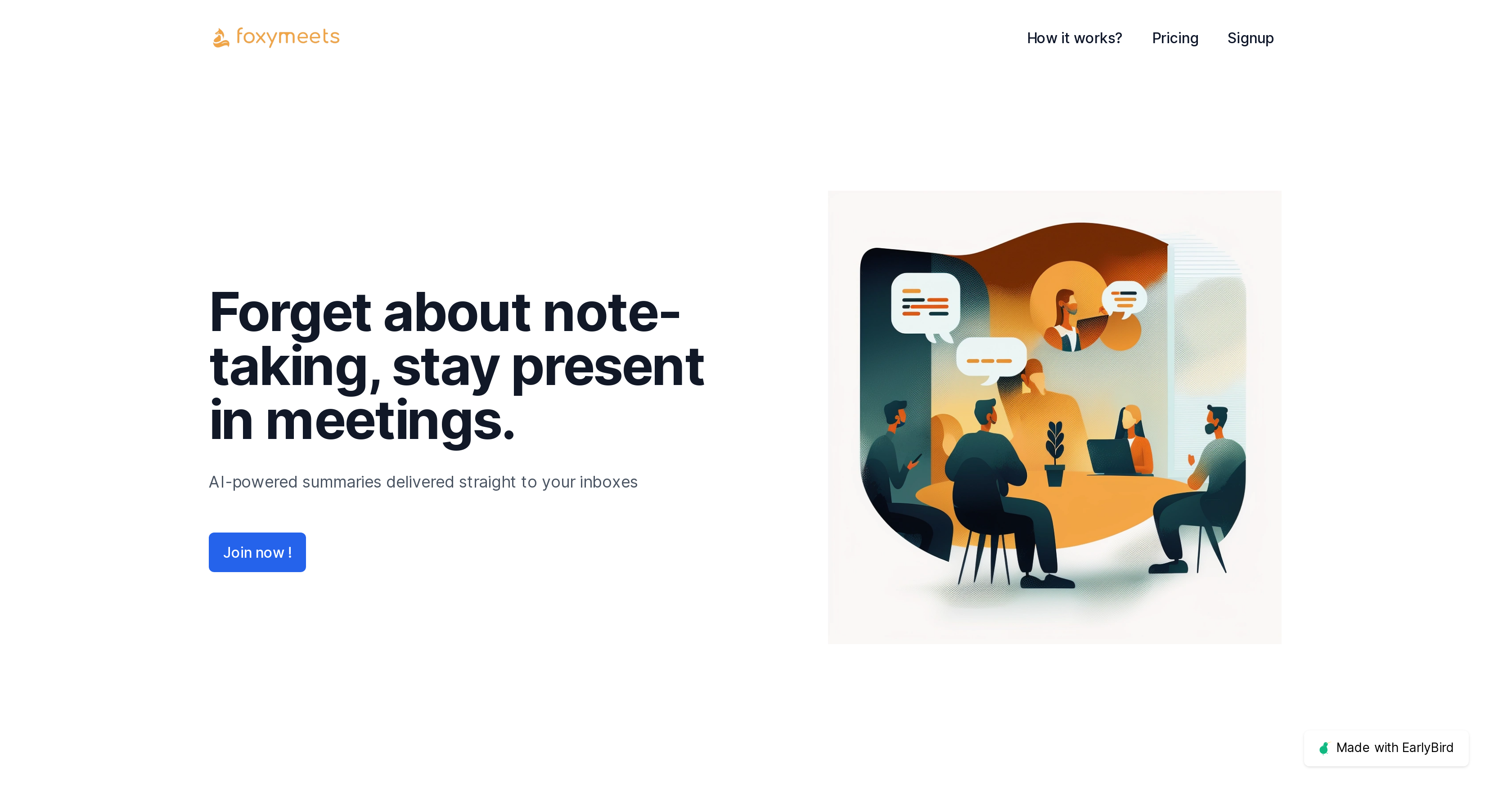 Generated by ChatGPT
FoxyMeets is an AI-powered meeting summary tool that allows users to stay present during meetings without having to take notes. It works by connecting to a user's Google Calendar or manually entering the meeting URL.
Once connected, FoxyMeets captures key points from the meeting and delivers them to the user's inbox in a summary form. The summaries are typically 10% of the length of the meeting.
The pay-as-you-go plan is $1.25 per meeting hour per user and there is no limit to the length of the meeting. Additionally, FoxyMeets has a fair refund policy for all unused meeting hours.
If a user has any feedback or suggestions, they can reach out to FoxyMeets to report a bug or request a feature.
Featured