Furmasterpiece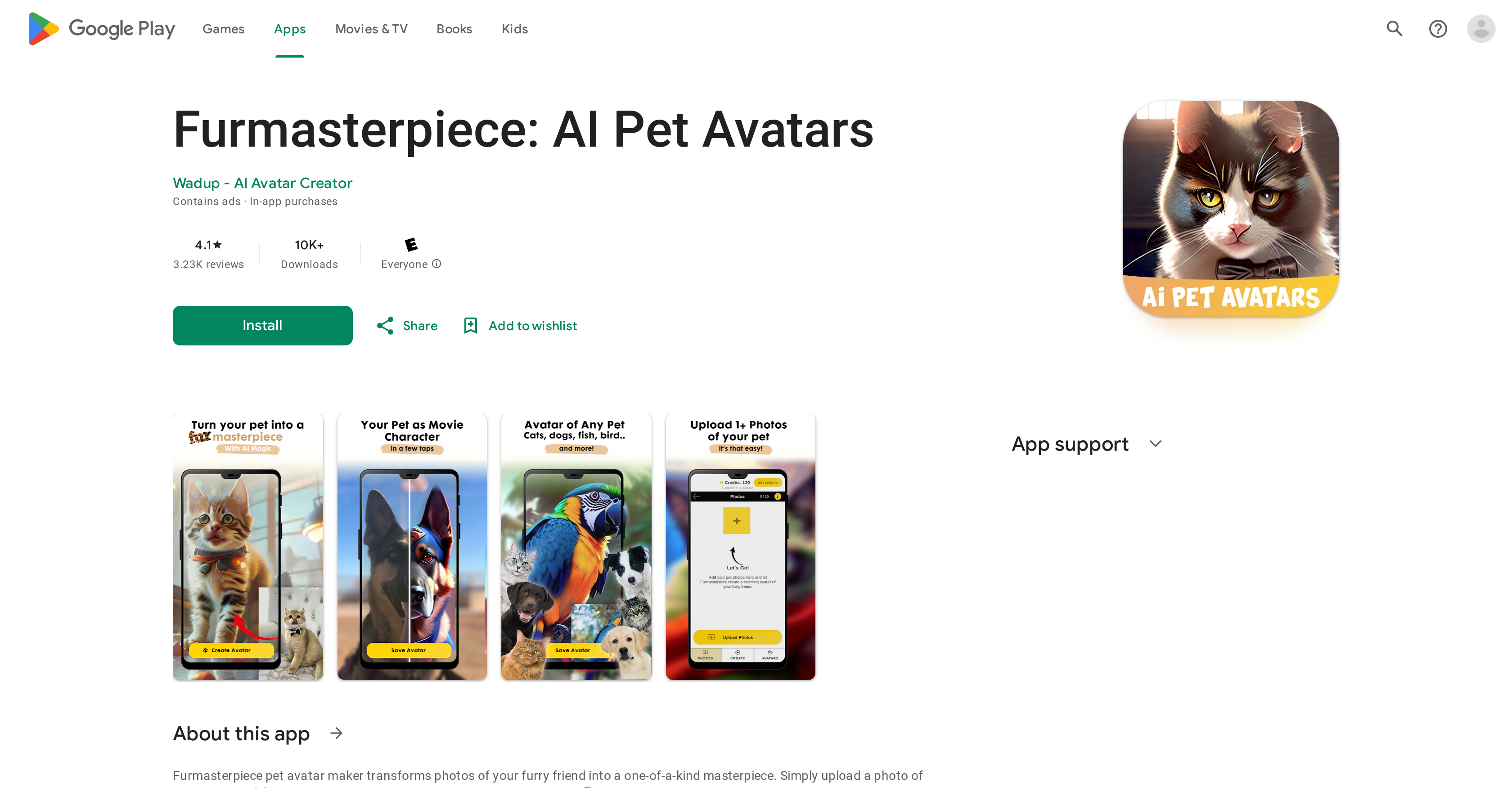 Generated by GPT-3
Furmasterpiece Pet Avatar Creator is an AI-powered app that allows users to generate personalised avatars of their pets. With a simple photo of their furry companion, users can create stunning avatars in minutes in 3 types of styles - move avatars, art avatars, and cartoon avatars.
More than 30+ unique styles of avatars are available for cats, dogs, birds, and more. The app comes with a user-friendly interface and provides high-quality output.
It is affordable and accessible to pet owners, with regular updates and new styles added based on seasonal themes. Users can share their pet avatars on social media and download them for their own use.
The app offers data safety, with no data shared with third parties, and data is encrypted in transit. Users can also request for their data to be deleted.
The developer is Wadup - AI Avatar Creator and the developer contact is [email protected]
Featured
?
4 alternatives to Furmasterpiece for Pet avatars
08 Jan 2023

16 Dec 2022

23 Dec 2022

06 Nov 2022