Giftdeas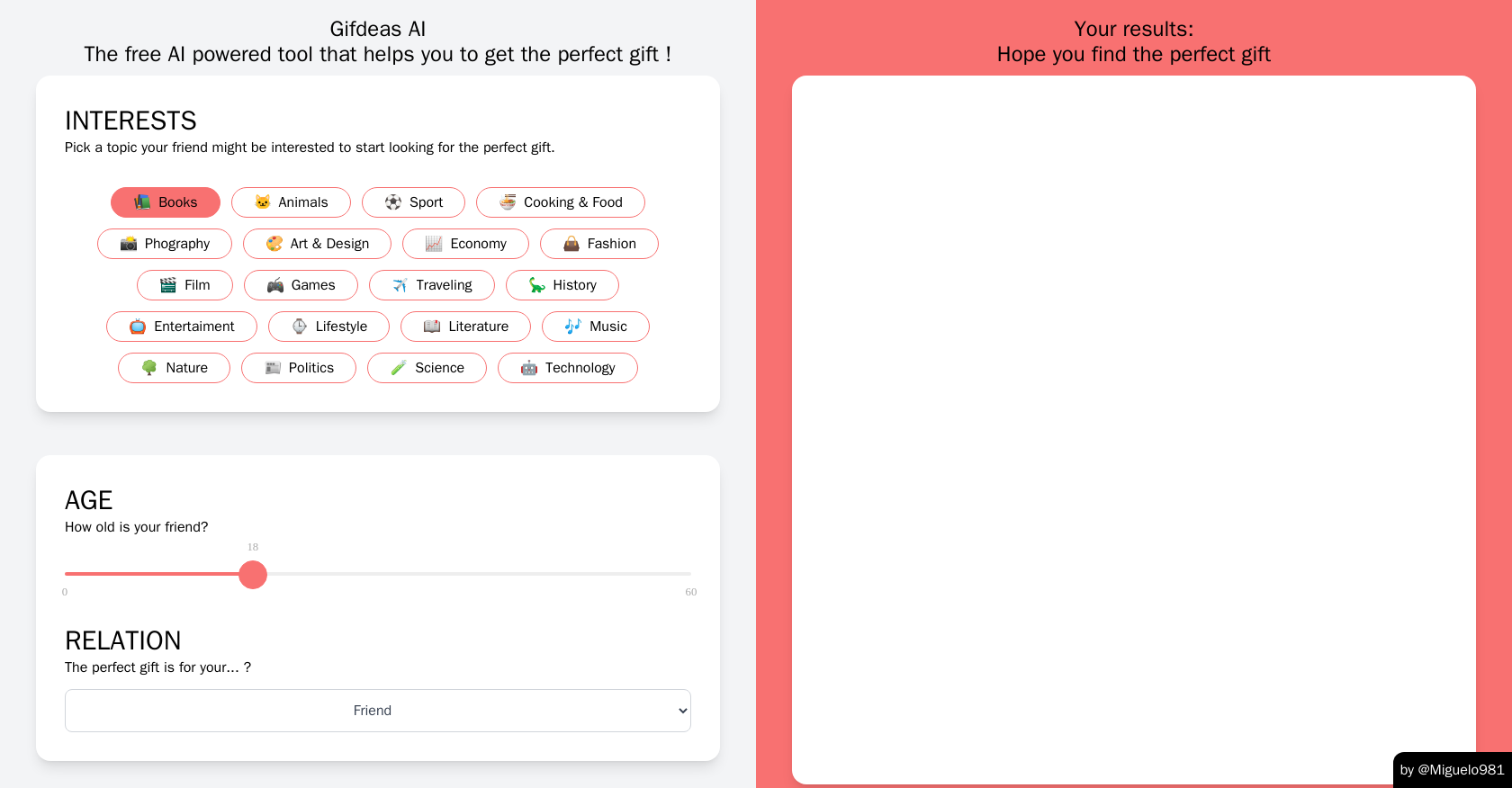 Generated by GPT-3
Gifdeas AI is a free AI-powered tool that generates gift ideas for every occasion. The tool, created by @Miguelo981, allows users to select an interest category such as books, animals, sports, or technology, to start looking for the perfect gift.
Additionally, users can input their friend's age and the relationship they have (family, partner, or friend) to tailor the results further. The tool's AI algorithms analyze interests and generate unique gift ideas that align with the chosen category.
It aims to take the guesswork out of finding the ideal gift for any occasion. The tool also offers an easy-to-use interface, giving users a seamless experience from start to finish.Overall, Gifdeas AI appeals to anyone who struggles with finding the right gift for a friend or loved one.
The tool's intuitive interface, combined with its AI-powered algorithm, offers a unique and efficient way to generate thoughtful gift ideas in a matter of seconds.
Featured
?
14 alternatives to Giftdeas for Gift ideas
21 Feb 2023

08 Jan 2023

16 Jan 2023

17 Jan 2023

21 Jan 2023

18 Dec 2022

18 Dec 2022

19 Dec 2022

19 Dec 2022

19 Dec 2022

28 Nov 2022

12 Oct 2022

26 Aug 2022

12 Nov 2021