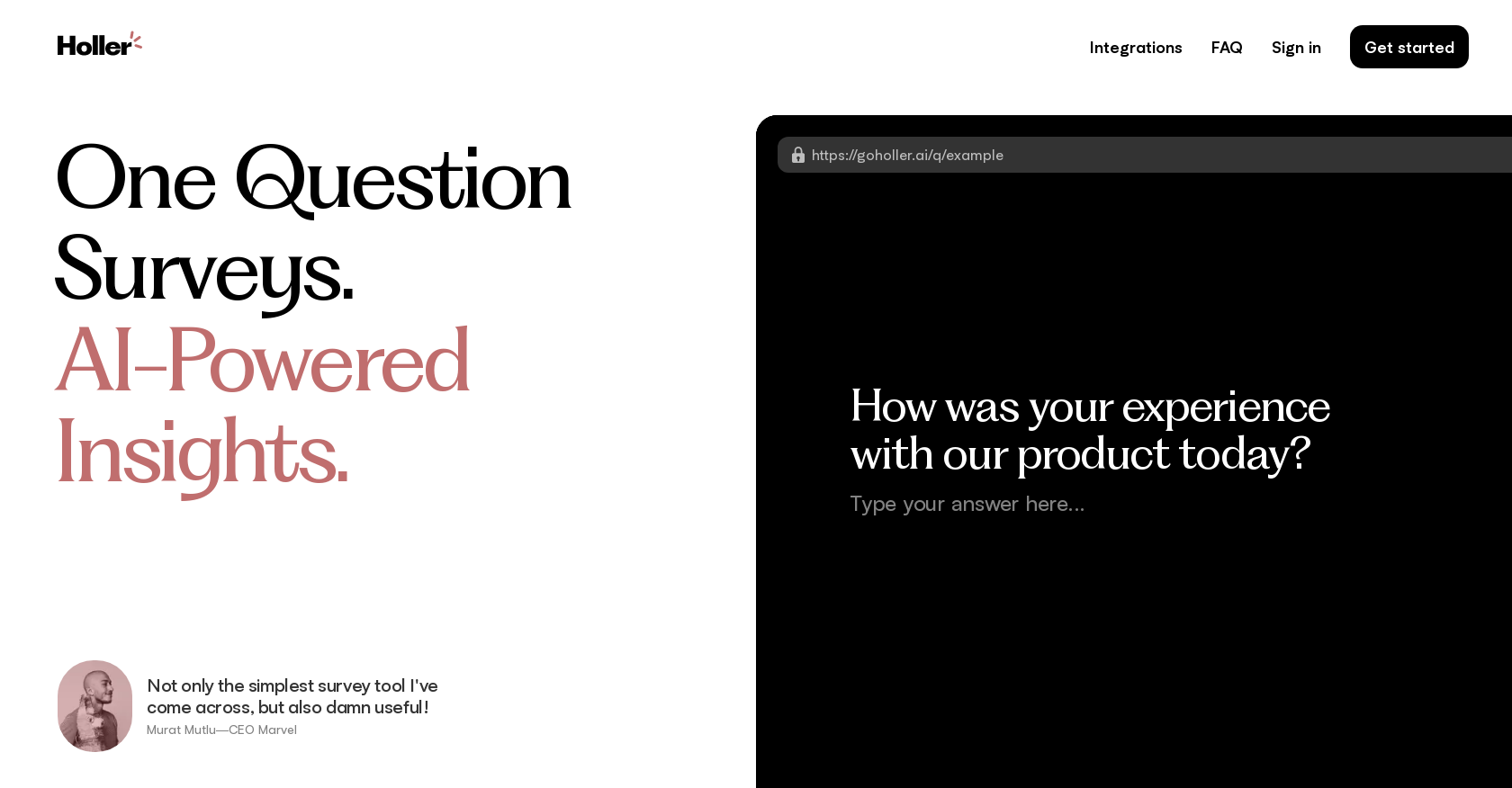 Generated by GPT-3
Holler is an AI-powered survey tool that makes collecting and analyzing customer feedback easy. Holler's one-question surveys allow users to quickly gain insights into customer behaviors and preferences, while its AI-powered insights provide users with data-driven guidance.
Holler also allows users to import data from any source, collaborate with coworkers by sharing the best survey prompts, and stay on top of trends with daily temperature checks.
The tool is designed to be user friendly, providing a hassle-free customer feedback experience. Holler also offers a number of integrations and an FAQ page to help users get the most out of the tool.
Featured