GPTAgent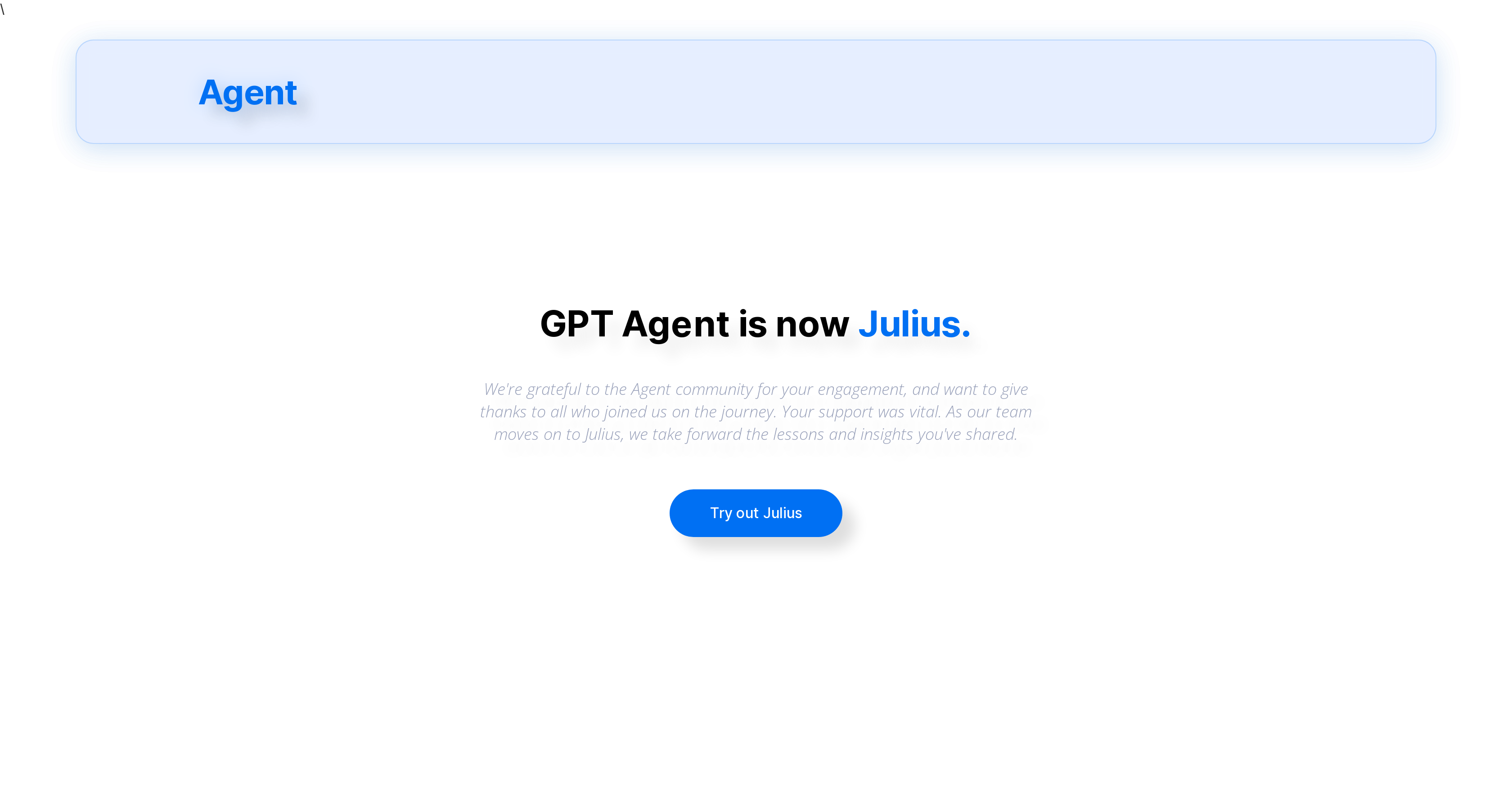 Generated by GPT-3
Agent is an AI tool that empowers users to create custom applications utilizing the same technology that powers ChatGPT. The tool enables users to create and deploy AI-powered solutions without extensive technical knowledge.
By leveraging this tool, users can create a range of AI applications, from chatbots to natural language processing algorithms. By simplifying the process of creating AI-driven solutions, Agent makes it accessible to virtually anyone.
It should be noted that while the tool claims to be user-friendly, some knowledge of coding best practices may still be required to fully leverage the functionality of this platform.
Additionally, while the tool is currently in development, interested users can sign up for a waitlist to be one of the first to utilize the software once it becomes available.
Overall, Agent appears to be a promising solution for those looking to create and deploy AI applications without significant technical expertise, leveraging industry-proven techniques to do so.
Featured
?
12 alternatives to GPTAgent for Apps
16 Mar 2023

01 Feb 2023

14 Feb 2023

14 Feb 2023

01 Jan 2023

06 Jan 2023

19 Jan 2023

23 Jan 2023

24 Jan 2023

12 Dec 2022

20 Oct 2022

05 Apr 2021