Gym Genie
Personalized workout routine generator.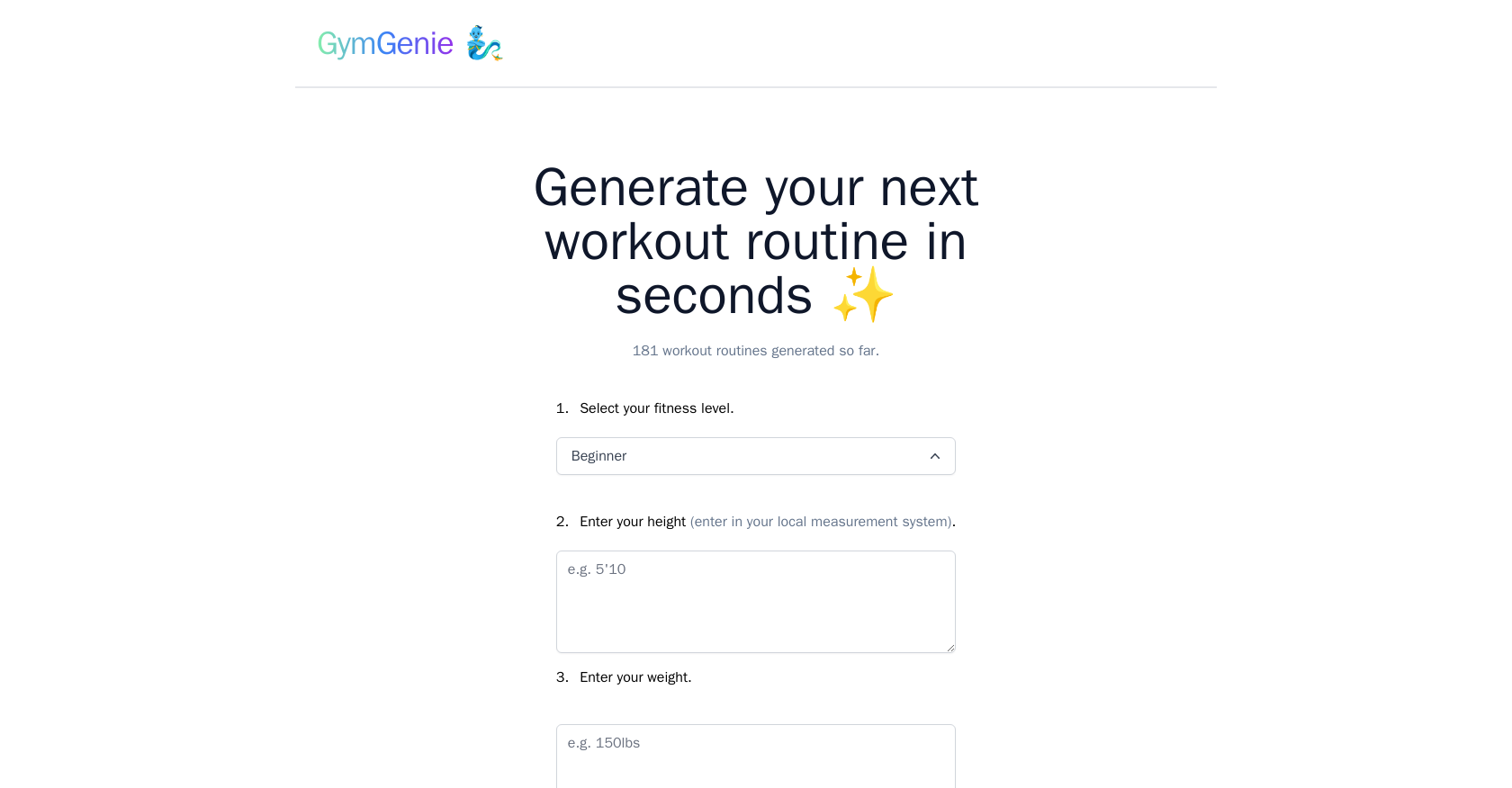 Generated by ChatGPT
GymGenie is an AI tool that helps users generate custom workout routines in seconds. Powered by OpenAI, it starts by asking the user to select their fitness level, their height, their current weight and goal weight, how many days a week they plan to work out, and where they will do their workout (gym or home).
Finally, users are asked to select their top two gym goals, for example, "lose weight" or "build muscle". Based on the user's data, GymGenie creates a personalized workout routine that is tailored to the user's individual needs and goals.
So far, 86 workout routines have been generated. This tool is easy to use and designed to save users time and effort in creating their own workouts. It was created by Rolando and is powered by OpenAI.
Featured
?
8 alternatives to Gym Genie for Fitness