Hair by AI
Personalized hairstyle suggestions for women.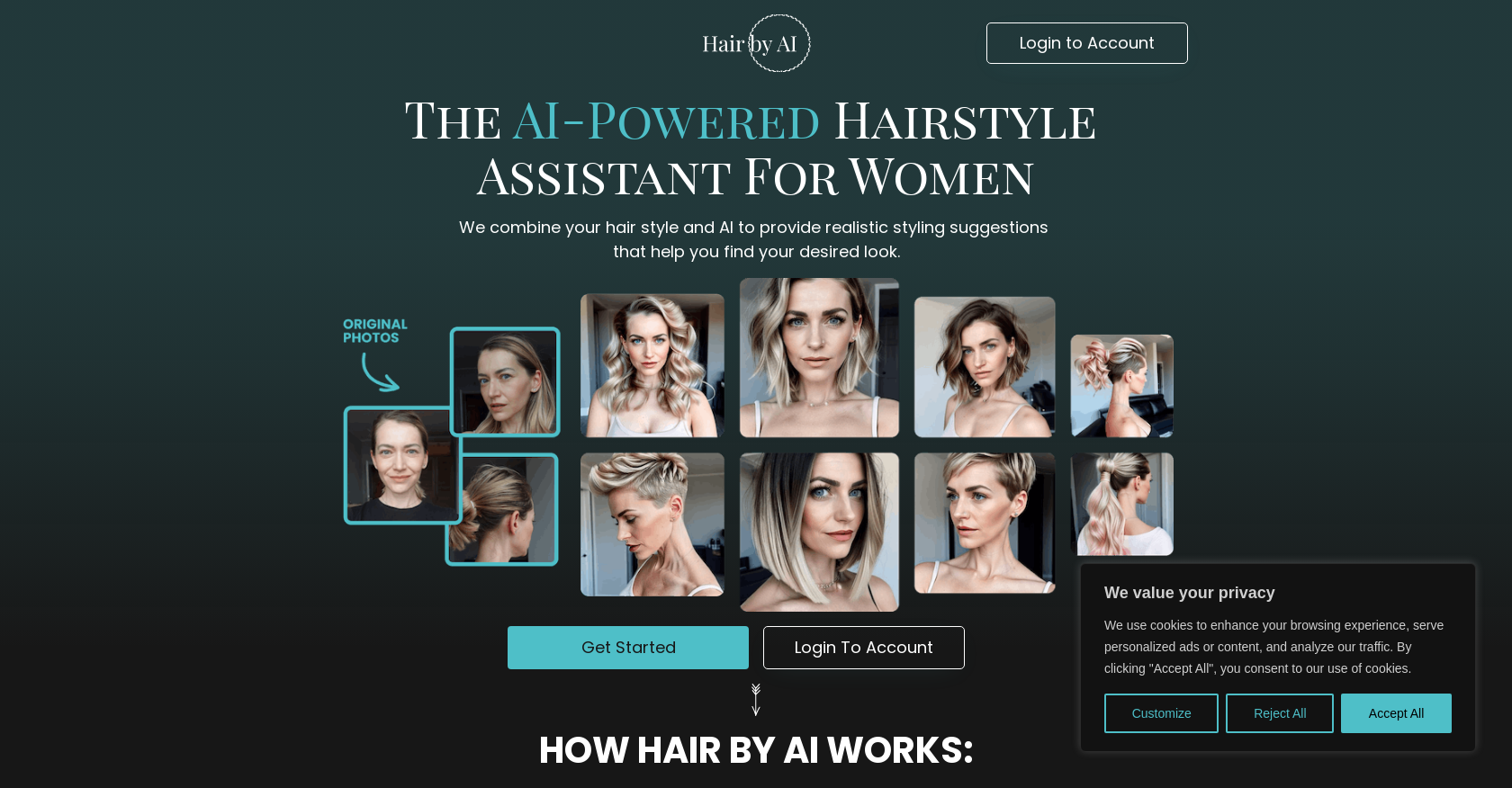 Generated by ChatGPT
Hair by AI is an AI-powered hairstyle assistant designed to help women find the perfect look. It combines a user's existing photos with AI technology to generate realistic hairstyle suggestions.
It also provides access to over 550 customized hairstyles across multiple ethnicities. The service is designed to save time and provide users with a personalized look.
Hair by AI also respects user data and offers a 14-day money-back guarantee. Payment is secure, as the company uses a third-party payment processor and does not store any credit card information.
Refunds are available for purchases made within the first 14 days, as long as the AI model has not been trained.
Featured