Heymindai
Interactive chatbot for exploring the mind.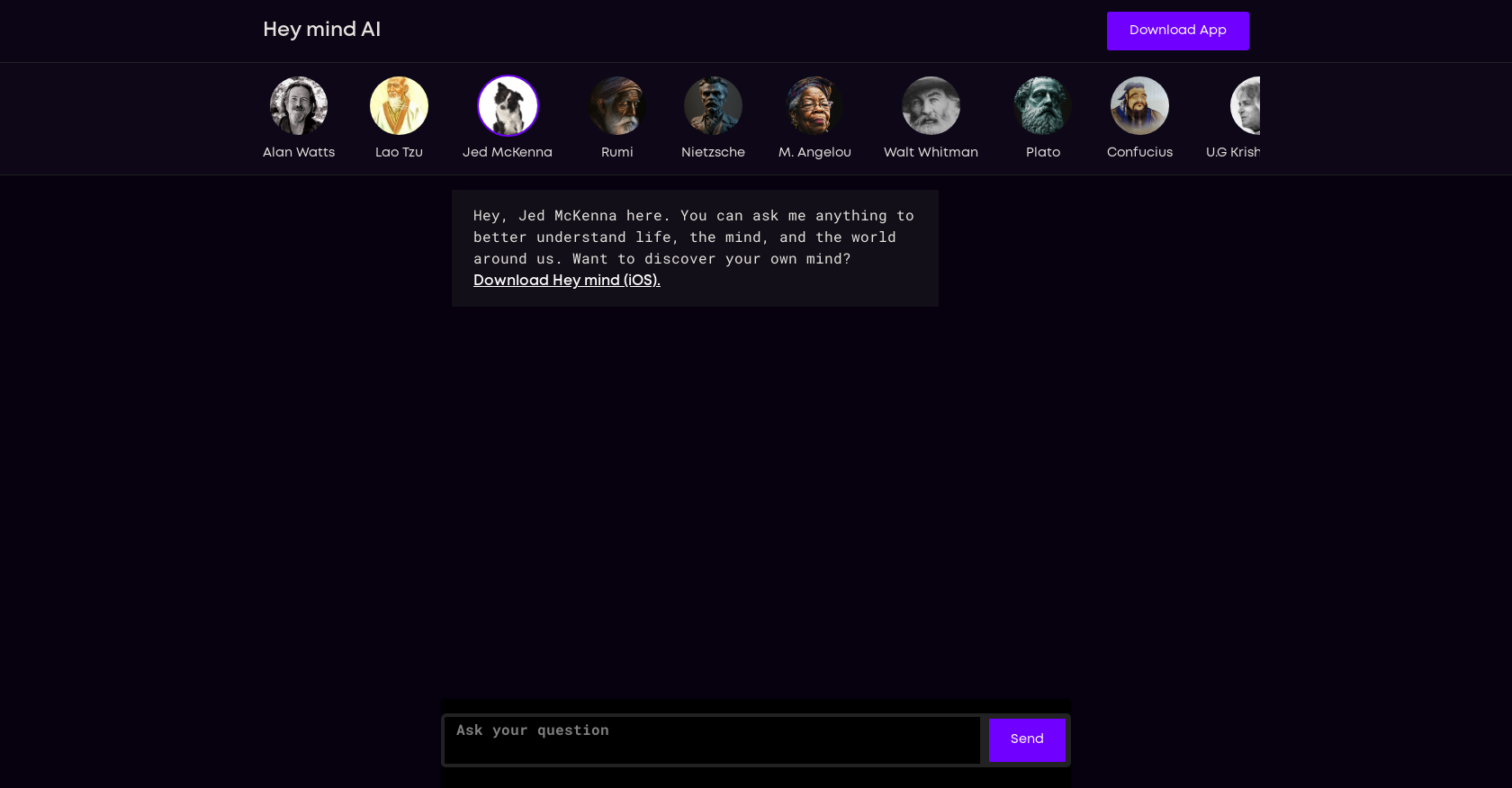 Generated by ChatGPT
HeyMind AI is a tool that provides users with the opportunity to ask questions about understanding life, the mind, and the world around us. The tool is represented by Jed McKenna, who is available to answer any questions users may have.
HeyMind AI uses a range of images that feature philosophers, authors, and thinkers to help inspire and guide users as they explore their own minds. The app is available for download on the iOS App Store.The tool aims to help users develop a better understanding of their own minds and acquire new perspectives on the world around them.
It offers a unique and interactive approach to self-exploration, with the expert guidance of Jed McKenna. HeyMind AI is designed to be user-friendly and accessible to a range of users with different backgrounds and interests.Overall, HeyMind AI is a useful and engaging tool for individuals who are looking to deepen their understanding of themselves and their place in the world.
It has the potential to help users explore new perspectives and gain valuable insights into their own minds, with the help of an expert in the field.
Featured