Keyword Camera
Automated image tagging and optimization service.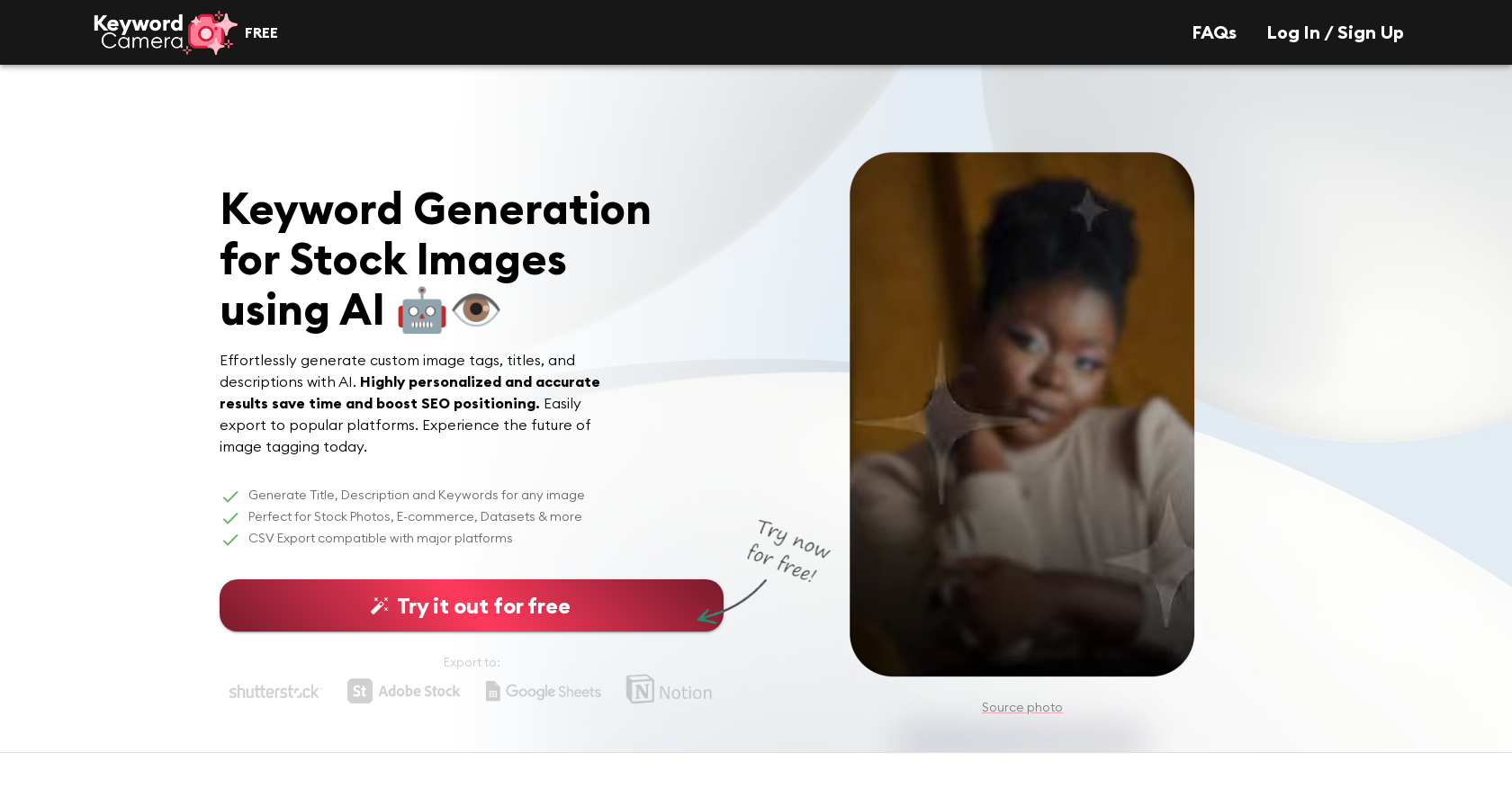 Generated by ChatGPT
The Keyword Camera is an AI-based tool designed to assist users in tagging their photos and videos. The platform allows users to upload their images and receive generated tags, title, and description.
The generated data is personalized and optimized for search engine optimization (SEO) purposes. Users can edit the generated data or regenerate it entirely until they are satisfied with the results.
Once they are satisfied with the results, they can export the data as a CSV file suitable for use on popular stock photography sites or e-commerce platforms.
The tool uses cutting-edge AI technology to generate tags that are optimized for SEO, and the platform allows the addition of required keywords, such as location, names of people, and specific styles, to fine-tune results.
The tool comes with a batch upload feature that allows users to upload multiple photos and tags each one while the others are being generated. The platform offers a free plan for new users and allows users to cancel their subscription at any time.
Lastly, the platform offers technical support via Twitter.
Featured