LinkoAI
Personalize messages for LinkedIn outreach.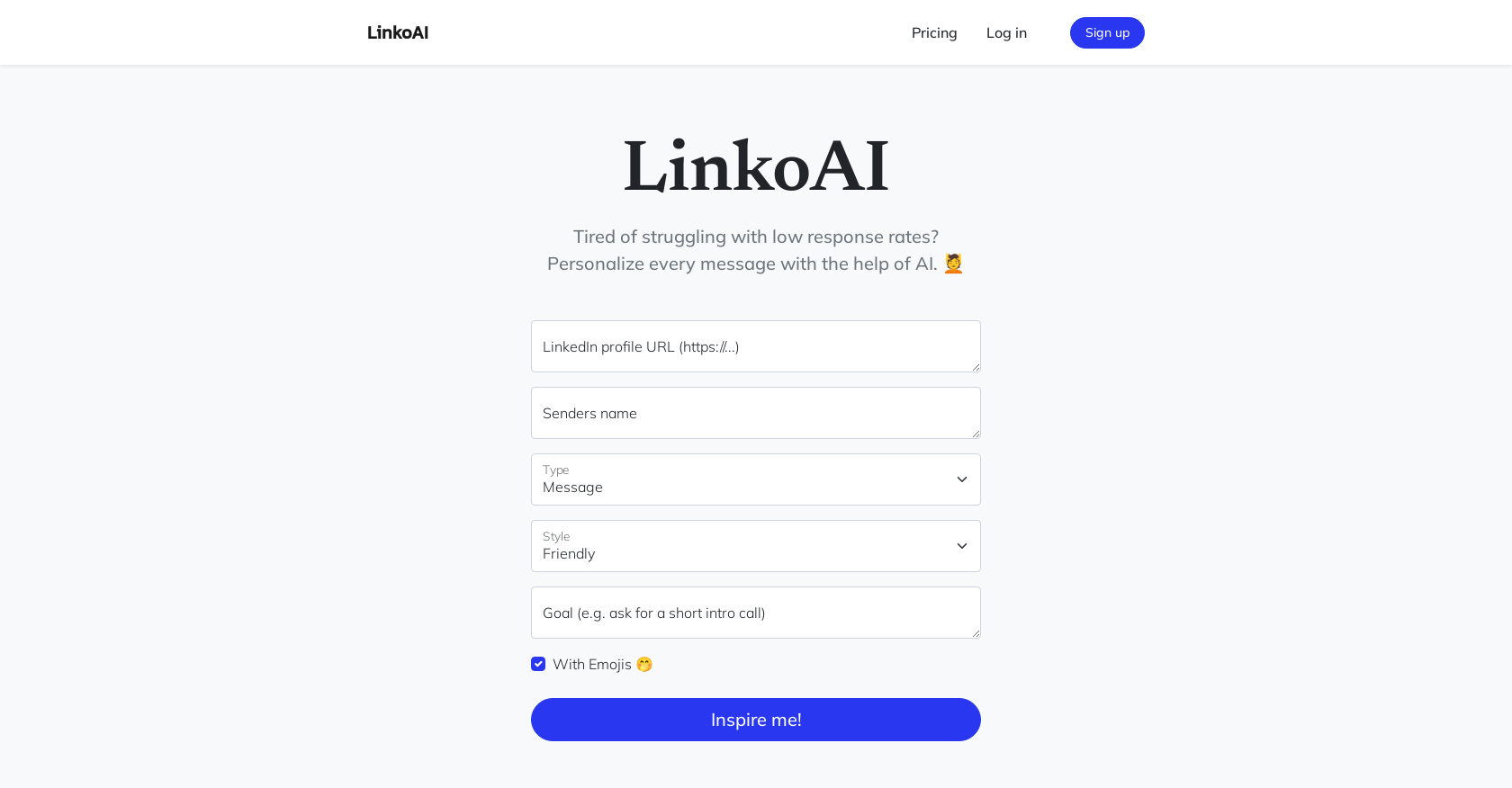 Generated by ChatGPT
LinkoAI is an AI-driven tool designed to help people maximize the potential of their LinkedIn outreach. It enables users to create personalized messages, tailored to specific goals, with the help of AI.
The user inputs a LinkedIn profile URL, a sender's name, a message type, a friendly, funny, or professional style, and a goal. The tool then generates a message in just a few seconds and can even add emojis for an extra touch.
LinkoAI is easy to use and perfect for LinkedIn creators, recruiters, salespeople, and anyone looking to grow their following. It offers a free trial with 10 credits and a premium package with 150 credits per month.
The extra credits pack contains 150 credits with no expiry. LinkoAI is a great tool to help users save time and increase response rates.
Featured