Maskr
Celebrity face overlay on selfies.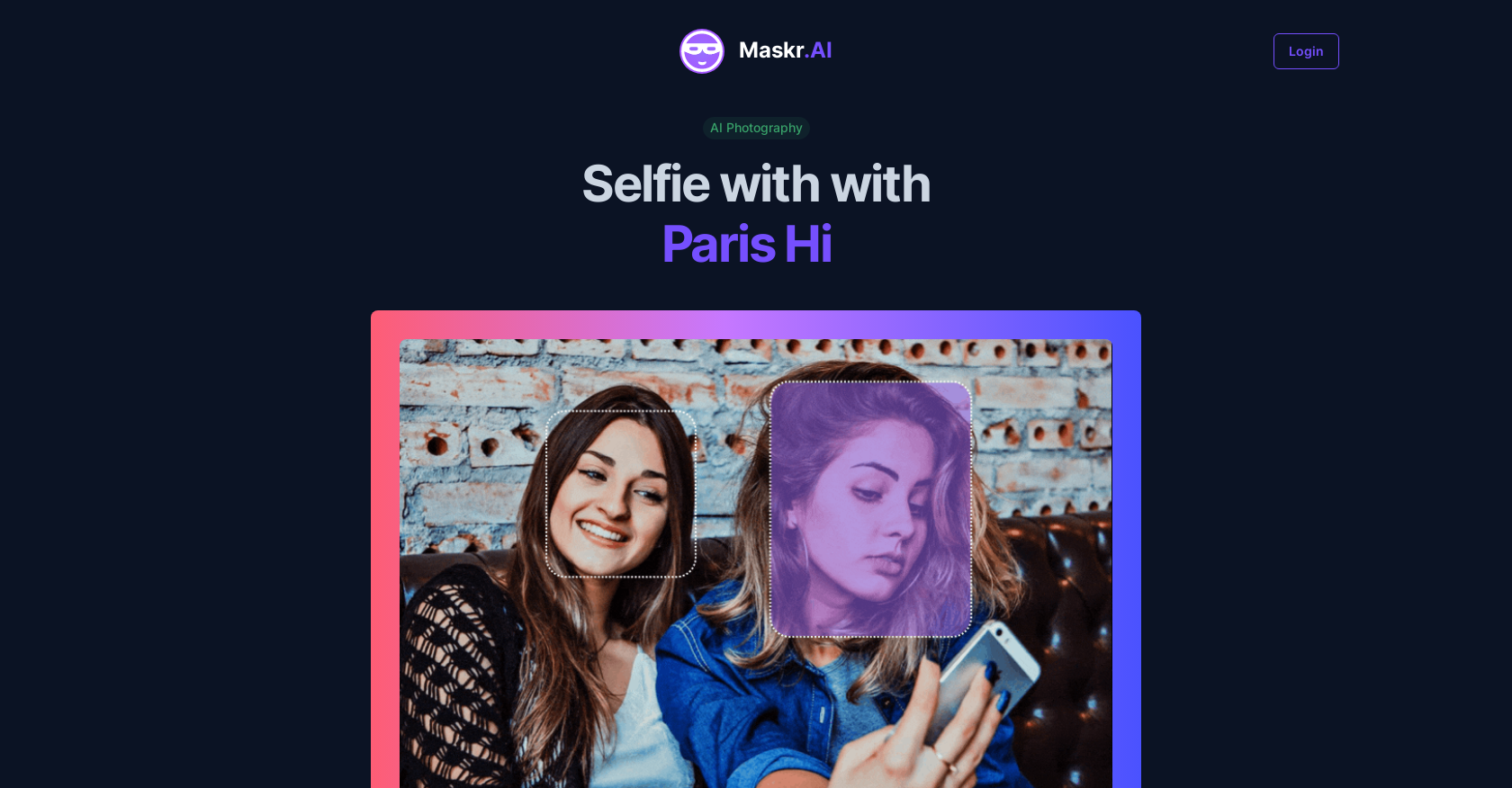 Generated by ChatGPT
Maskr.AI is an AI-generated photography tool that allows users to generate a unique selfie with a celebrity within seconds. The tool is designed to instantly transform any ordinary selfie into a fun and engaging photo by overlaying a celebrity's face on top of the user's.
The tool is available for free, with no downloads or installations required. Users can choose from a variety of celebrities, including Elon Musk, Lionel Messi, and Albert Einstein, and even Paris Hilton.Maskr.AI uses advanced AI algorithms to identify and overlay celebrity faces on user photos.
The generated photos can be easily shared on social media platforms, making it a fun and engaging way to create engaging content. The tool is user-friendly, making it accessible to everyone, regardless of technical abilities or prior experience with photography editing software.In summary, Maskr.AI is a powerful photography tool that allows users to generate unique and engaging selfies with their favorite celebrities.
It is easy to use, accessible, and provides an exciting way to have fun with photography.
Featured