Microsoft 365 Co-pilot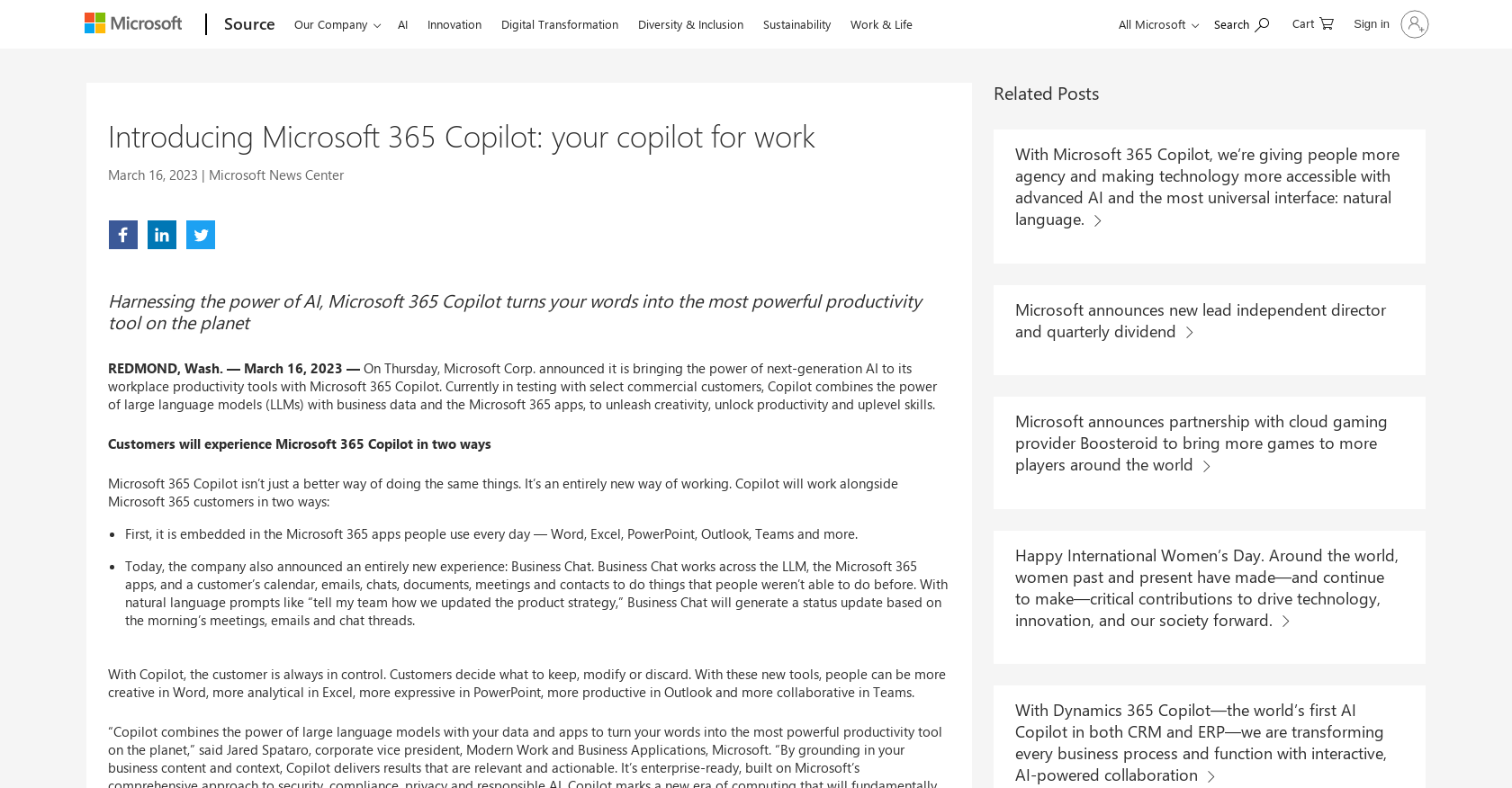 Generated by GPT-3
Microsoft 365 Copilot is a workplace productivity tool that leverages the power of next-generation AI to turn users' words into a powerful productivity tool.
The tool is currently being tested with select commercial customers, and its features are not explicitly outlined in the provided text. Using the copilot functionality of the tool, users can generate efficiencies in their work and achieve more with less effort.
AI technology can help to streamline processes, reduce time invested in tedious tasks and enable automation in the workplace. While there is no detailed information available, the tool is designed to integrate with existing Microsoft 365 tools such as Microsoft Teams, Outlook, OneDrive, and OneNote.
Microsoft 365 Copilot is suitable for small to large businesses, and the tool has the potential to benefit organizations in various sectors. The tool aims to enhance user experience, allowing users to focus on critical decisions, rather than mundane manual tasks.
The tool has the potential to be an essential productivity tool in the modern workplace, by freeing users from tedious and repetitive work and increasing efficiency.
Featured
?
33 alternatives to Microsoft 365 Co-pilot for Task automation
17 Mar 2023

20 Mar 2023

02 Mar 2023

02 Mar 2023

03 Mar 2023

04 Mar 2023

14 Mar 2023

04 Feb 2023

16 Feb 2023

22 Feb 2023

23 Feb 2023

26 Jan 2023

30 Jan 2023

30 Jan 2023

22 Dec 2022

15 Nov 2022

22 Nov 2022

12 Oct 2022

12 Aug 2022

16 Jun 2022

07 Apr 2022

08 Apr 2022

07 Jan 2022

01 Feb 2022

01 Feb 2022

08 Mar 2022

08 Mar 2022

10 Feb 2021

28 Apr 2021

27 Jul 2021

02 Nov 2021

26 Jun 2020

20 Sep 2016