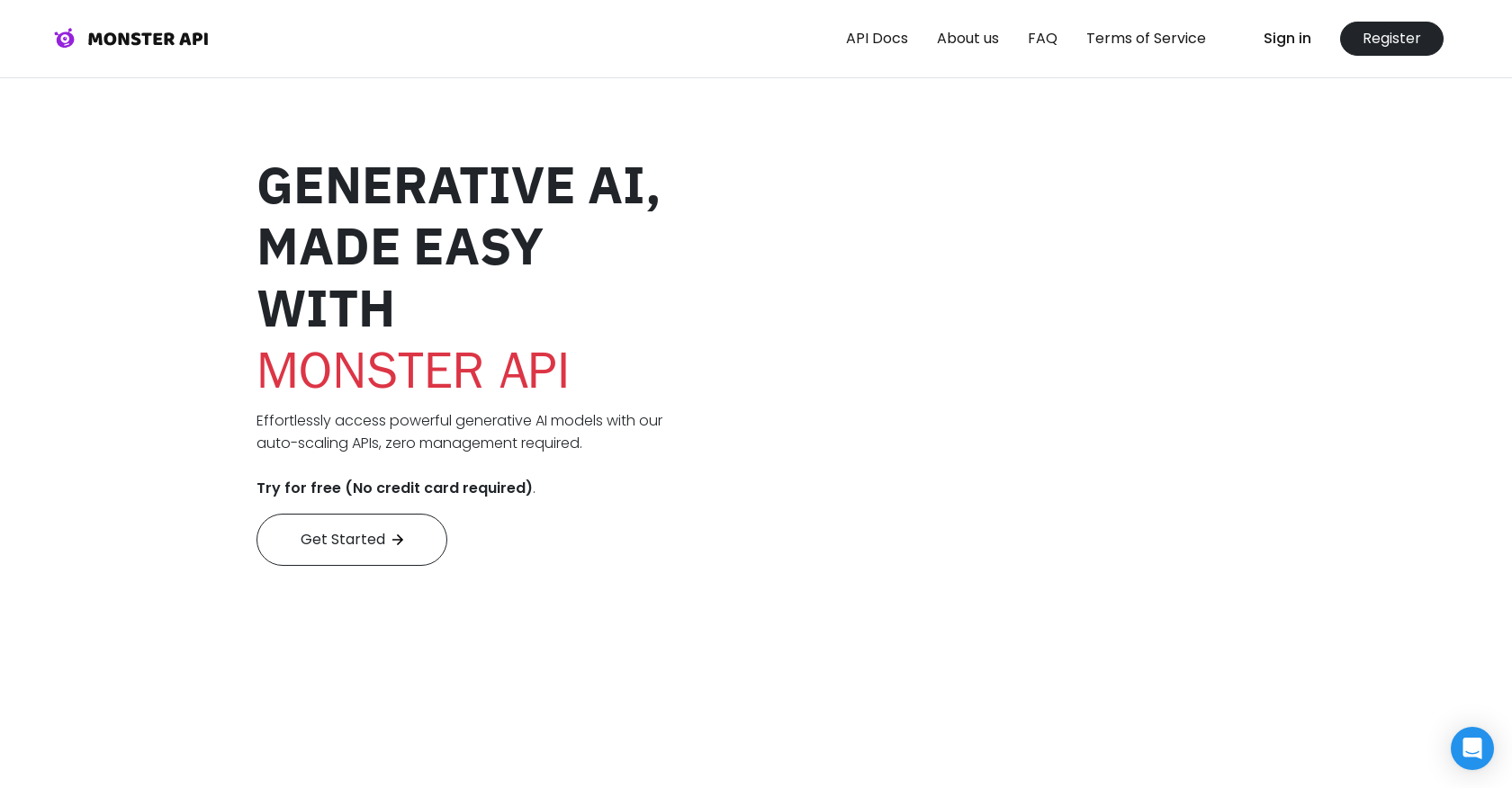 Generated by GPT-3
Stable Diffusion UI (version 2.4.24 Beta) is an AI tool designed to generate images based on user-provided prompts. It is a highly customizable tool allowing users to input a prompt, modify image settings and add image modifiers for a more personalized result.
It is powered by a custom Variational Auto Encoder (VAE) and a sampler, allowing users to select from a variety of options to create their desired image.
Additionally, users can adjust the guidance scale, prompt strength, hypernetwork strength and image size. Stable Diffusion UI also provides users with a range of image modifiers including visual styles, drawing styles, art styles, carving and etching, cameras, colors, emotions and artist-specific modifiers.
It also features render settings with options to show a live preview, fix incorrect faces and eyes, upscale images, and show only the corrected/upscaled image.
All of these features make Stable Diffusion UI a powerful and versatile tool for creating AI-generated images.
Featured
?
222 alternatives to Monsterapi for Image generation
21 Mar 2023

01 Mar 2023

01 Mar 2023

02 Mar 2023

03 Mar 2023

04 Mar 2023

06 Mar 2023

06 Mar 2023

07 Mar 2023

09 Mar 2023

12 Mar 2023

13 Mar 2023

15 Mar 2023

17 Mar 2023

01 Feb 2023

03 Feb 2023

04 Feb 2023

07 Feb 2023

07 Feb 2023

10 Feb 2023

10 Feb 2023

11 Feb 2023

11 Feb 2023

13 Feb 2023

13 Feb 2023

14 Feb 2023

14 Feb 2023

16 Feb 2023

18 Feb 2023

18 Feb 2023

22 Feb 2023

23 Feb 2023

24 Feb 2023

26 Feb 2023

02 Jan 2023

02 Jan 2023

04 Jan 2023

09 Jan 2023

09 Jan 2023

09 Jan 2023

11 Jan 2023

11 Jan 2023

12 Jan 2023

13 Jan 2023

16 Jan 2023

18 Jan 2023

19 Jan 2023

19 Jan 2023

21 Jan 2023

23 Jan 2023

24 Jan 2023

25 Jan 2023

25 Jan 2023

25 Jan 2023

25 Jan 2023

25 Jan 2023

28 Jan 2023

30 Jan 2023

31 Jan 2023

03 Dec 2022

04 Dec 2022

06 Dec 2022

06 Dec 2022

07 Dec 2022

08 Dec 2022

08 Dec 2022

09 Dec 2022

09 Dec 2022

11 Dec 2022

12 Dec 2022

13 Dec 2022

15 Dec 2022

15 Dec 2022

18 Dec 2022

19 Dec 2022

20 Dec 2022

21 Dec 2022

21 Dec 2022

21 Dec 2022

22 Dec 2022

22 Dec 2022

22 Dec 2022

24 Dec 2022

26 Dec 2022

30 Dec 2022

31 Dec 2022

01 Nov 2022

03 Nov 2022

04 Nov 2022

05 Nov 2022

05 Nov 2022

07 Nov 2022

08 Nov 2022

08 Nov 2022

08 Nov 2022

08 Nov 2022

08 Nov 2022

09 Nov 2022

09 Nov 2022

09 Nov 2022

11 Nov 2022

11 Nov 2022

12 Nov 2022

12 Nov 2022

12 Nov 2022

13 Nov 2022

14 Nov 2022

15 Nov 2022

15 Nov 2022

17 Nov 2022

19 Nov 2022

22 Nov 2022

22 Nov 2022

23 Nov 2022

24 Nov 2022

24 Nov 2022

26 Nov 2022

26 Nov 2022

26 Nov 2022

26 Nov 2022

02 Oct 2022

04 Oct 2022

05 Oct 2022

06 Oct 2022

06 Oct 2022

07 Oct 2022

07 Oct 2022

08 Oct 2022

09 Oct 2022

10 Oct 2022

11 Oct 2022

13 Oct 2022

13 Oct 2022

15 Oct 2022

16 Oct 2022

17 Oct 2022

17 Oct 2022

19 Oct 2022

19 Oct 2022

20 Oct 2022

20 Oct 2022

21 Oct 2022

23 Oct 2022

24 Oct 2022

25 Oct 2022

26 Oct 2022

27 Oct 2022

27 Oct 2022

27 Oct 2022

27 Oct 2022

27 Oct 2022

28 Oct 2022

31 Oct 2022

01 Sep 2022

01 Sep 2022

01 Sep 2022

07 Sep 2022

08 Sep 2022

12 Sep 2022

14 Sep 2022

15 Sep 2022

17 Sep 2022

18 Sep 2022

20 Sep 2022

21 Sep 2022

21 Sep 2022

21 Sep 2022

21 Sep 2022

22 Sep 2022

22 Sep 2022

24 Sep 2022

24 Sep 2022

26 Sep 2022

26 Sep 2022

28 Sep 2022

28 Sep 2022

29 Sep 2022

01 Aug 2022

12 Aug 2022

18 Aug 2022

19 Aug 2022

22 Aug 2022

26 Aug 2022

26 Aug 2022

29 Aug 2022

30 Aug 2022

30 Aug 2022

12 Jul 2022

28 Jul 2022

02 Jun 2022

10 Jun 2022

12 Jun 2022

16 Jun 2022

19 Jun 2022

25 Jun 2022

27 Jun 2022

30 Jun 2022

05 Apr 2022

06 Apr 2022

12 Apr 2022

30 Apr 2022

06 Jan 2022

23 Jan 2022

01 Feb 2022

24 Feb 2022

13 Mar 2022

19 Jan 2021

15 Jun 2021

26 Jul 2021

02 Aug 2021

04 Nov 2021

12 Nov 2021

29 Nov 2021

06 Dec 2021

06 Jan 2020

14 Mar 2020

13 Sep 2020

01 Nov 2020

28 Sep 2019

12 Nov 2019

12 Apr 2017

19 Jul 2015