Outline
Collaborative writing with assistance.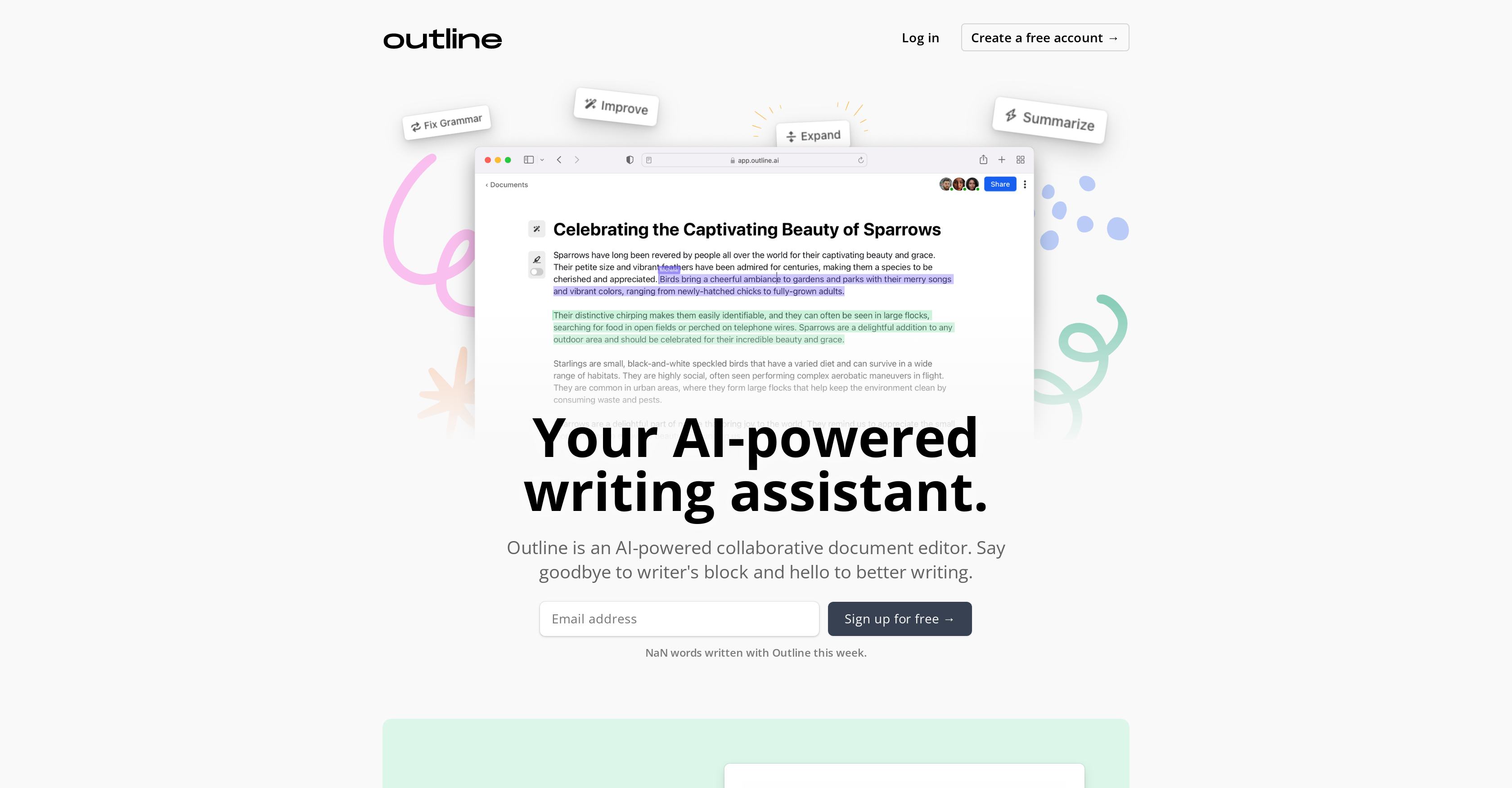 Generated by ChatGPT
Outline is an AI-powered collaborative document editor that helps users with their writing. It enables users to save time and be more creative with their writing by providing AI commands, an "improve" function, and a thesaurus/syntax sidekick.
It also includes a chatbot assistant to provide facts, research, and ideas. Outline is easy to use and has a great user experience. It is free to try and has simple pricing for unlimited documents, collaborators, and storage.
It also has an option to purchase additional AI-generated words and assistant messages. The service is available with no credit card required for a free trial with 1,000 AI-generated words and 15 assistant messages.
Featured
?
206 alternatives to Outline for Writing