Peachly AI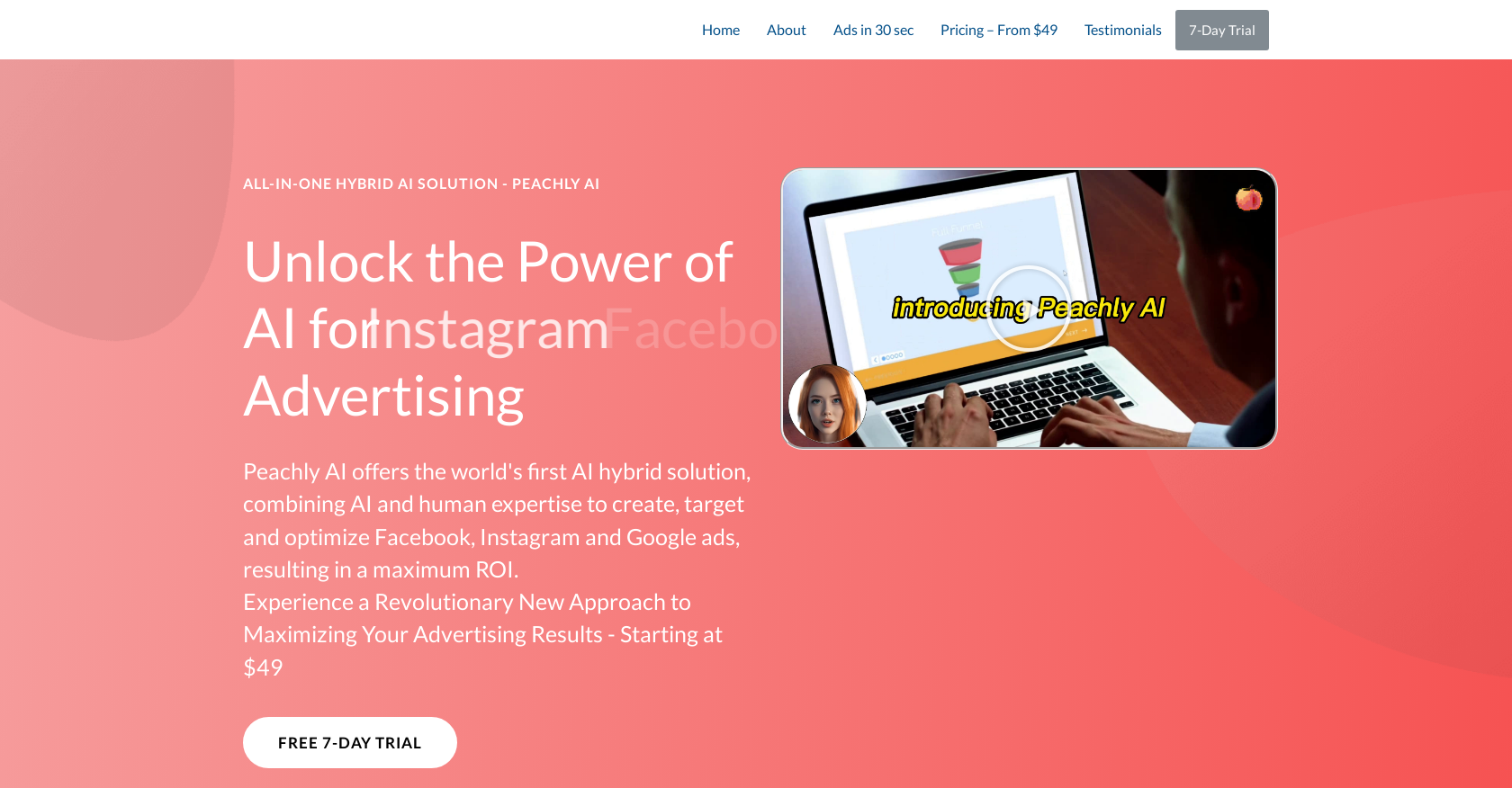 Generated by GPT-3
Peachly AI is an all-in-one hybrid AI solution that enables businesses to maximize their return on investment with Facebook, Instagram, and Google advertising campaigns.
By combining AI technology and human expertise, Peachly AI offers a revolutionary approach to ad creation, targeting, and optimization. The AI leverages cutting-edge image technology to generate compelling ads and maximize their performance, while experts optimize campaigns to ensure they are always performing at their best.
Customers can expect increased traffic, higher conversion rates, and improved engagement with their content. Peachly AI is an affordable solution, starting at just $49, and a 7-day trial is available for those who want to test the product.
Featured