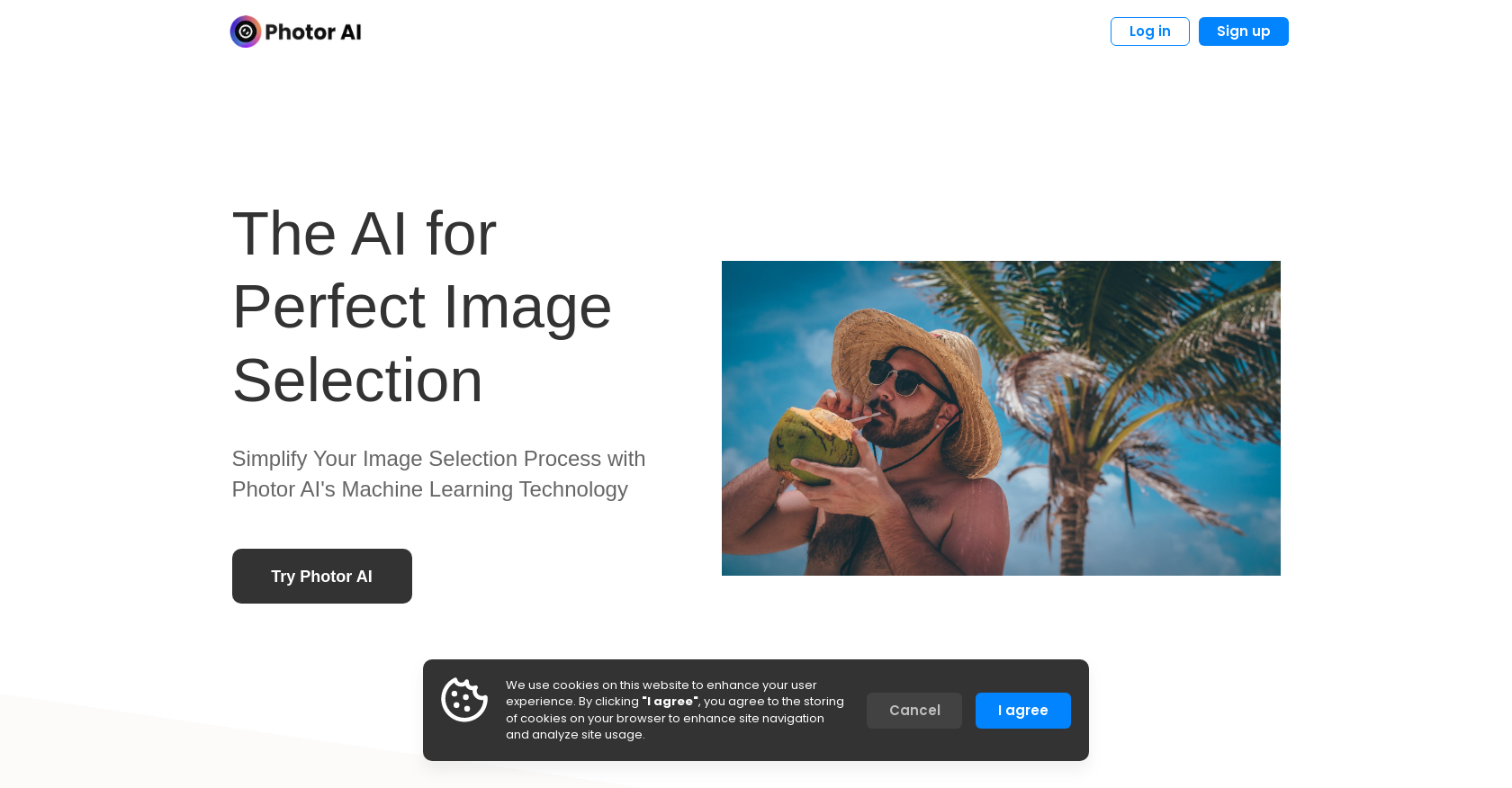 Generated by GPT-3
Photor AI is an image recognition and machine learning tool designed to help users select the best images for their professional or personal use. It is trained on a dataset of 347,000 Instagram photos and is suitable for photos taken with both professional cameras and smartphones.
Photor AI can analyze user-generated photos and does not estimate the plot or measure how cool or beautiful a person or an object on a photo may look.
Instead, it focuses solely on the technical aspects such as brightness, contrast, and noise. Photor AI allows users to upload multiple photos and then quickly select the best ones for their profile or social media accounts.
It also provides a score for each photo, indicating how closely it fits the user's desired criteria. Photor AI is easy to use and can save users time and effort in finding the perfect image.
Featured