Piggy Magic
Make alluring documents fast with examples and prompts.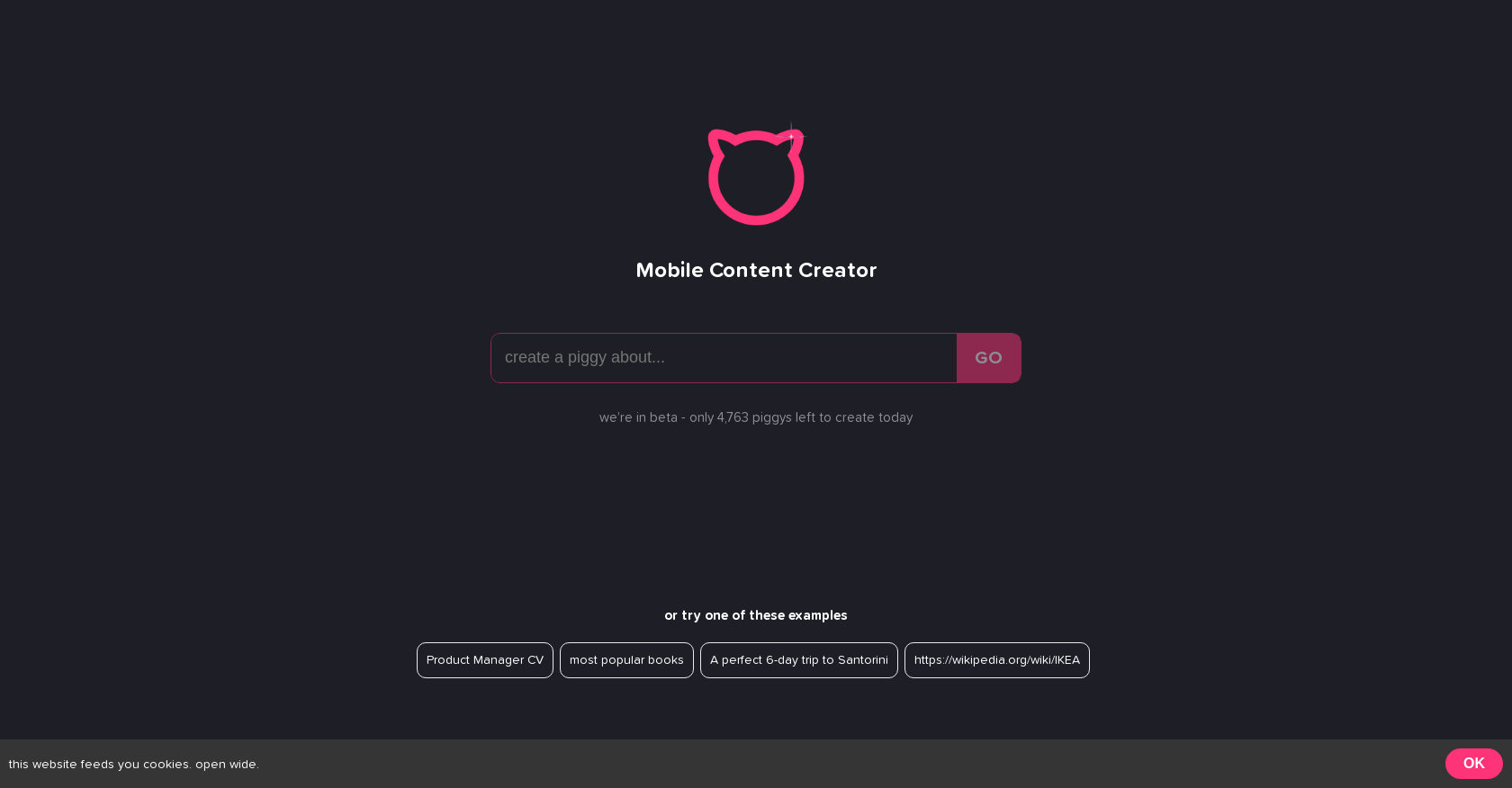 Generated by ChatGPT
Piggy Magic is a mobile content creator tool that helps to quickly create documents such as CVs, books, and itineraries. It is currently in beta, with over 10,000 users able to create documents every day.
The tool is easy to use, allowing users to input their thoughts and then turn them into a magic document. It also provides examples of documents for users to get an idea of what the output might look like.
By entering a quick prompt, you can easily create engaging and visually appealing content in less than a minute.
Featured