Pin
Slack-based team project management with task summaries.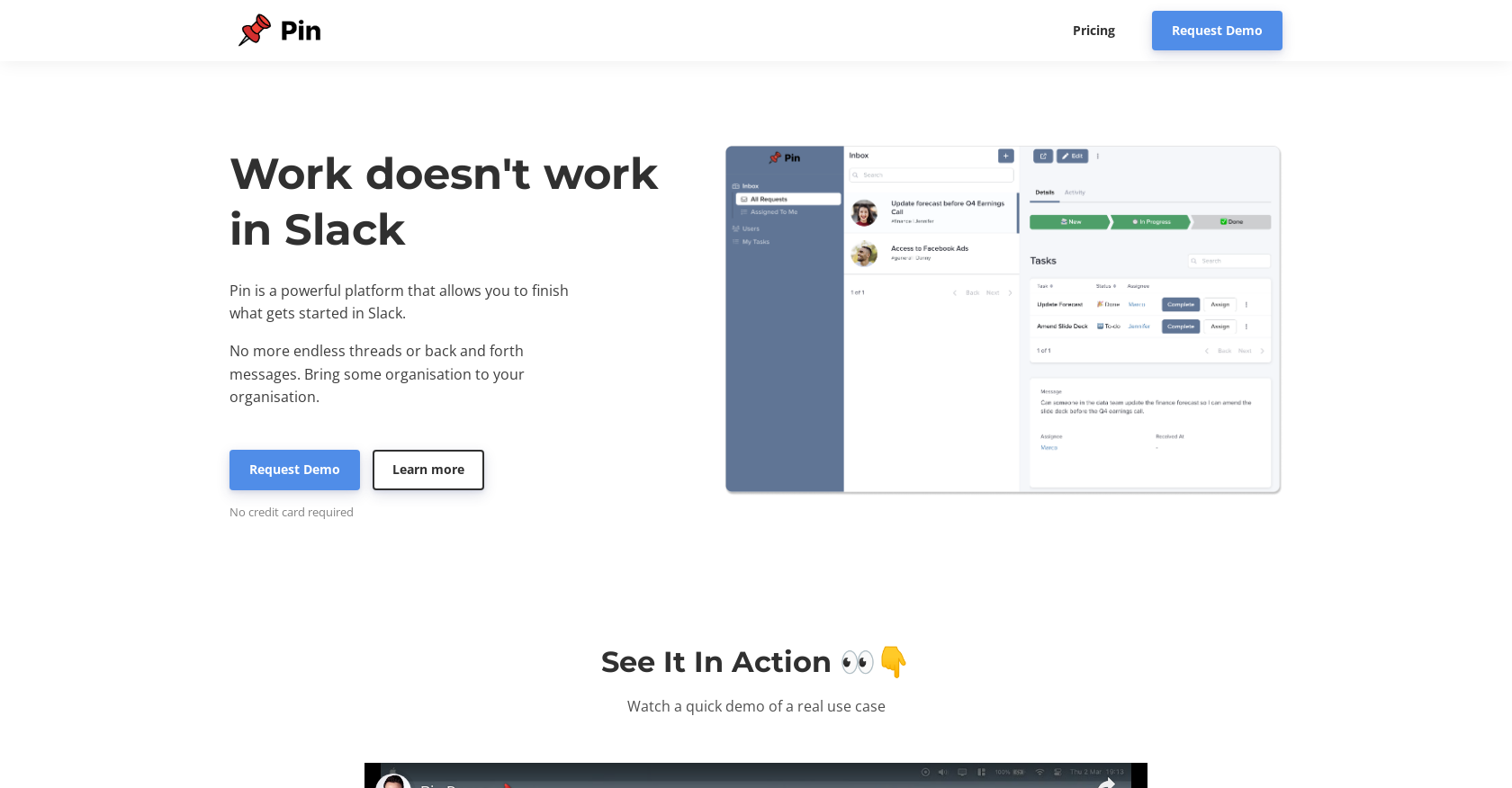 Generated by ChatGPT
Pin is an AI-powered platform designed to help teams using Slack manage their projects more efficiently. The tool integrates with Slack and allows users to add a pin emoji to Slack messages to automatically capture them in the Pin app.
The platform employs advanced AI to identify action items and generate summaries of messages, enabling users to prioritize and assign tasks more easily.
It also provides a portal for collaboration, where teams can work together to approve requests, automate steps, and store relevant documents. Pin offers affordable pricing plans for startups and medium-sized teams, and custom plans for large enterprises.
The startup plan allows for 300 pins and 10 seats, while the team plan offers 1000 pins and 25 seats. For large enterprises, there is an option to talk to the sales team to create a custom plan with unlimited pins and seats.
Overall, Pin is a useful tool for teams looking to increase their productivity and organization by making use of AI-powered project management capabilities within Slack.
Featured