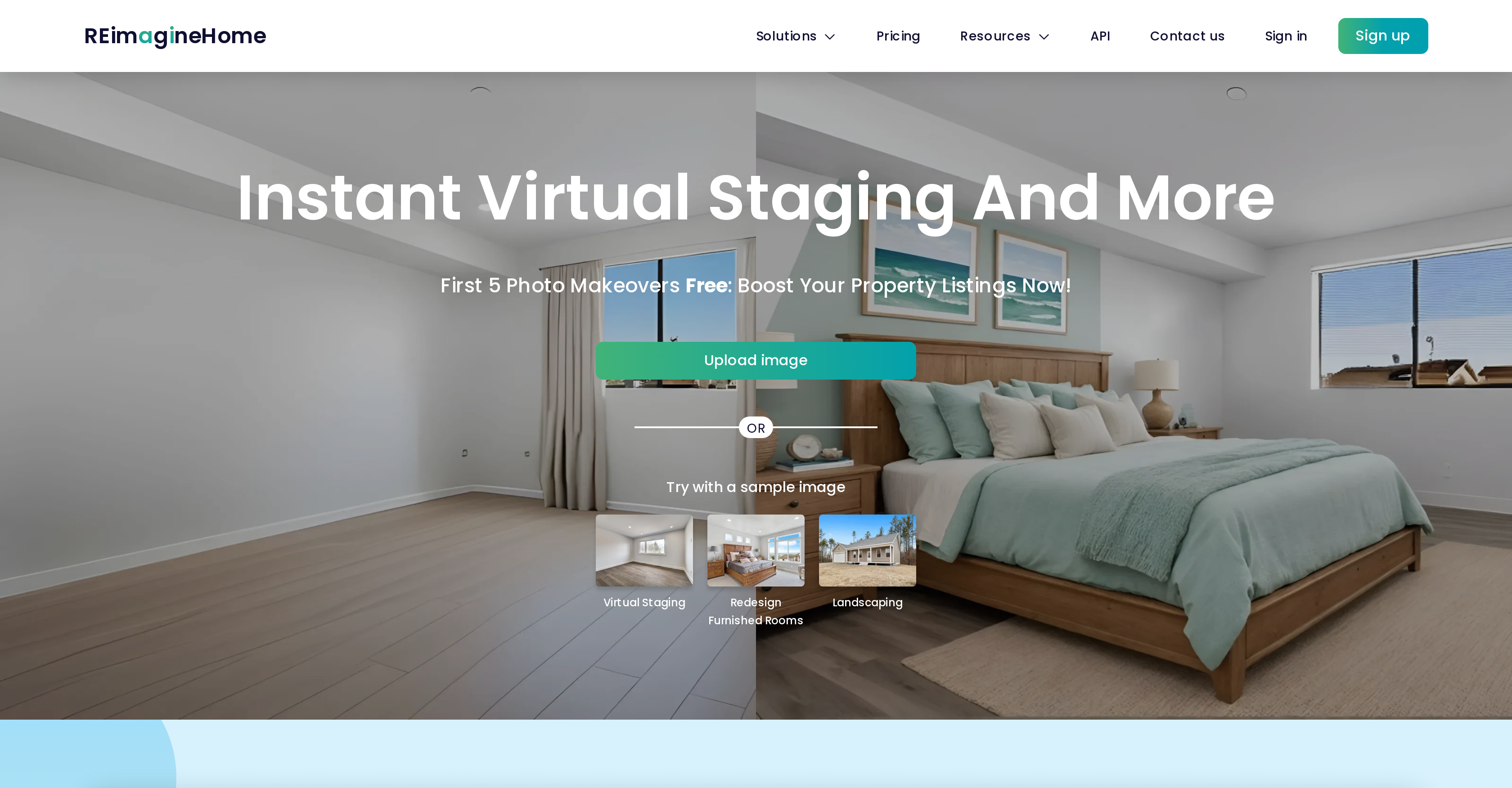 Generated by GPT-3
REimagineHome is an AI-powered interior design tool that allows users to redesign their homes with personalized design concepts and inspiration. It uses generative AI to generate design ideas in seconds, eliminating the need for manual design processes.
The tool also allows users to virtually stage empty rooms, as well as re-design furnished spaces and outdoor patios. It automatically considers all architectural and furniture elements, such as walls, doors, windows, beds, and paintings, and takes into account the user's color preferences and text instructions.
REimagineHome allows users to quickly and easily transform their home with AI-powered design, making it easier than ever to create a beautiful and unique living space.
Featured
?
19 alternatives to REimagineHome for Interior design
03 Mar 2023

06 Mar 2023

07 Mar 2023

09 Mar 2023

13 Feb 2023

21 Feb 2023

12 Jan 2023

17 Jan 2023

20 Jan 2023

24 Jan 2023

29 Jan 2023

11 Dec 2022

31 Dec 2022

01 Nov 2022

13 Nov 2022

03 Oct 2022

15 Sep 2022

15 Sep 2022

16 Sep 2022