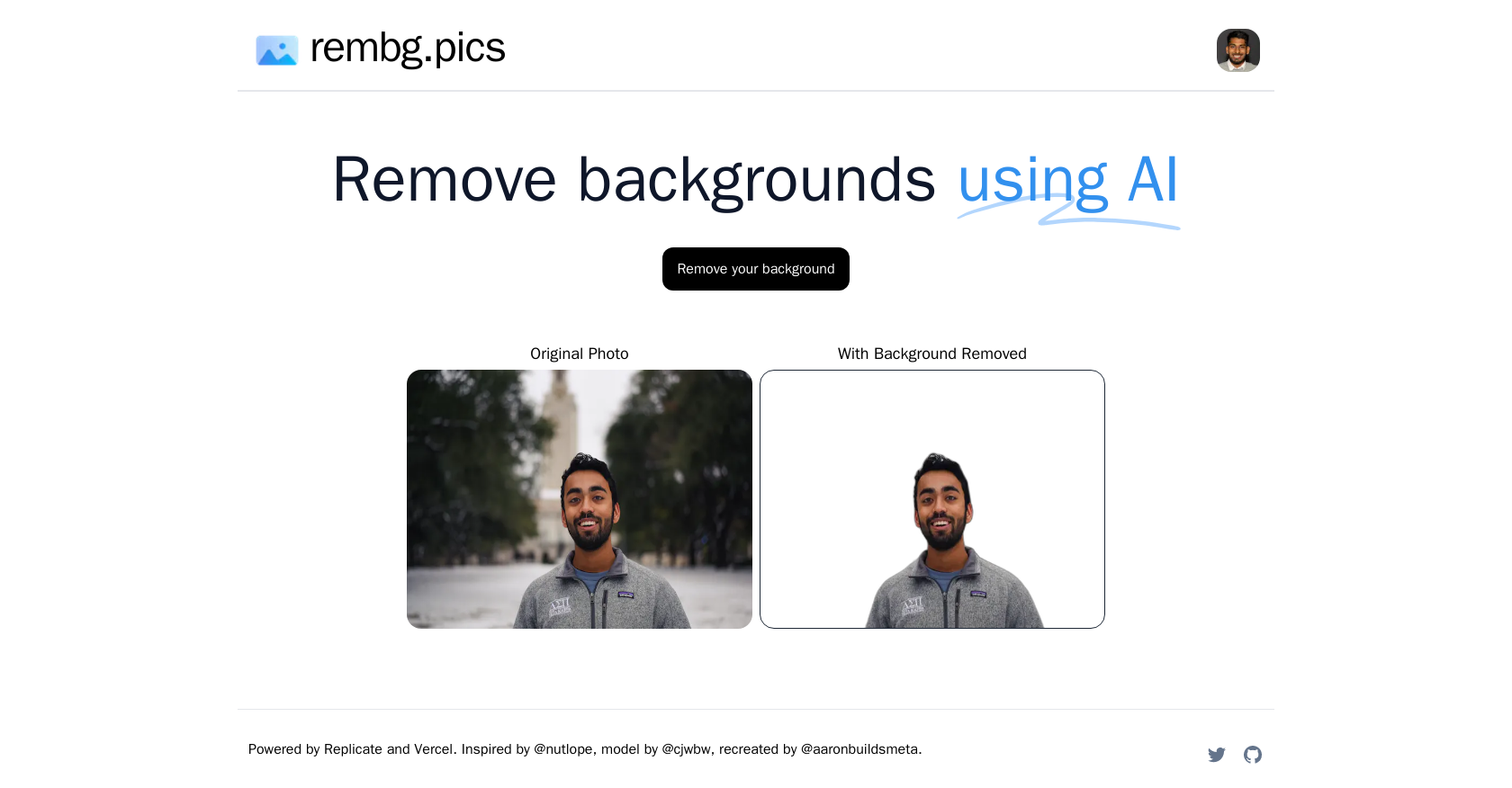 Generated by GPT-3
Background Remover is an AI-driven tool that allows users to remove the background of their photos with a few clicks. Powered by Replicate and Vercel, this tool is designed for easy, fast, and precise background removal.
The user simply uploads their photo and the AI does the rest, generating an image with the background removed. For accuracy, the tool also offers a "Restore" feature, which allows the user to adjust the background removal process and fine-tune the result.
The tool was inspired by @nutlope, with the model developed by @cjwbw and recreated by @aaronbuildsmeta. This tool makes it easy for anyone to quickly and effectively remove backgrounds and improve their photos.
Featured
?
23 Feb 2023

02 Nov 2022

08 Sep 2022

10 May 2022

21 May 2022

12 Apr 2022

05 Oct 2021

14 Nov 2021

12 Jan 2020

07 Mar 2020

28 Aug 2020

03 Nov 2020

13 Jul 2018

17 Dec 2018