Edit AI
Enhanced email organization and productivity.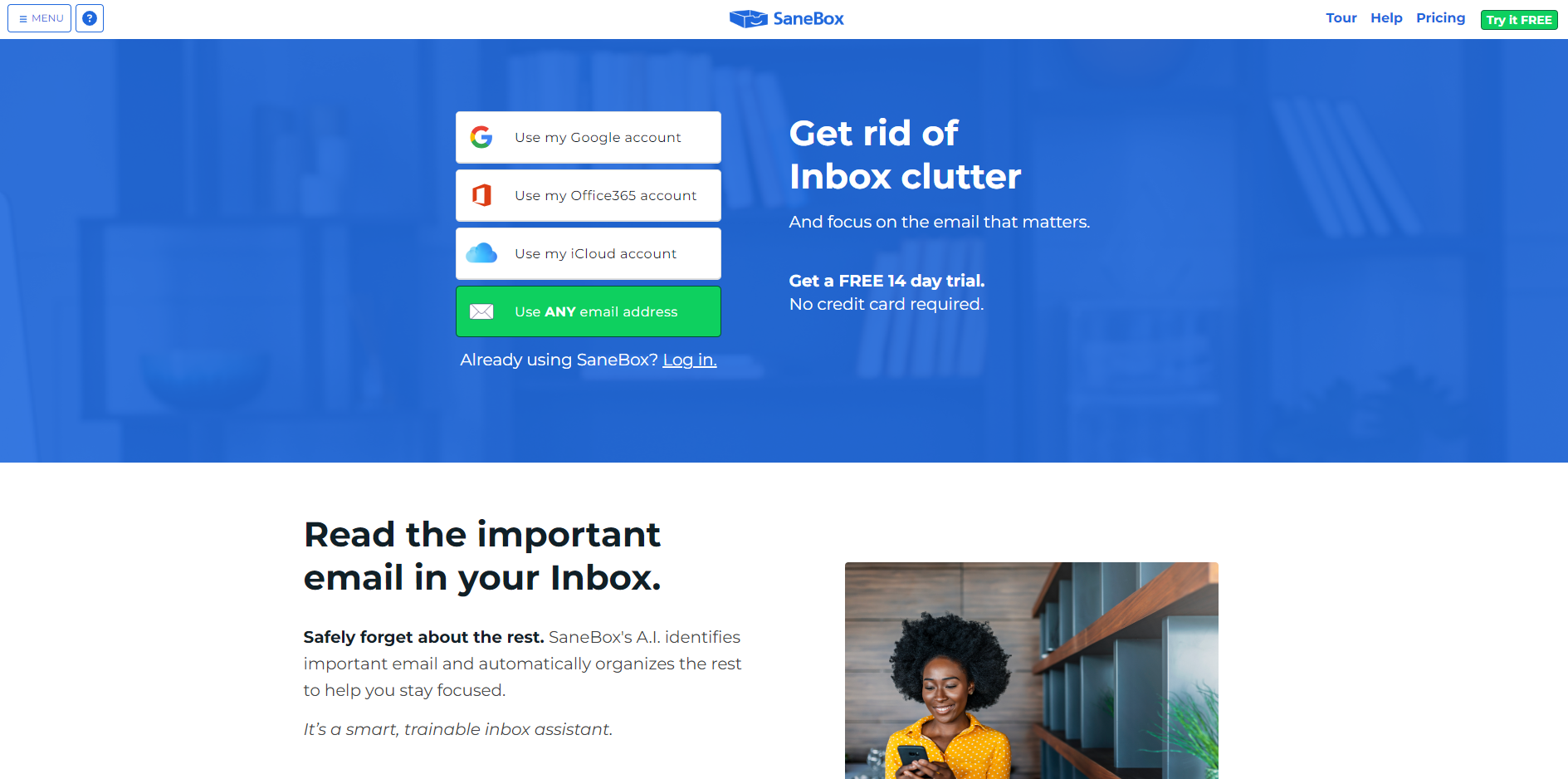 Generated by ChatGPT
SaneBox is an email management tool that aims to enhance productivity by reducing the time spent on email management. It employs artificial intelligence (A.I.) to assist users in organizing their inbox effectively.
The tool automatically identifies important emails, allowing users to prioritize their attention and stay focused. Users can also take advantage of the tool's trainable features, such as special filters and contact training, to customize the email sorting process.SaneBox provides daily updates about email activity, ensuring that users stay informed and do not miss any important emails.
Additionally, the tool offers features like email deep cleaning, allowing users to safely dispose of older and unnecessary emails. It also provides various options for organizing emails, such as archiving, marking as read, snoozing, moving, training, and trashing.
SaneBox can even block annoying emails by automatically redirecting them to a designated folder.Furthermore, the tool can recognize newsletters and mailing lists, consolidating them in one convenient location.
Users also have the ability to create customizable folders for personal preferences, such as receipts, bills, family, and work.SaneBox offers a snooze feature that allows users to delay emails until a more suitable time, ensuring they reappear in the inbox when needed.
The tool emphasizes user flexibility, enabling them to cancel anytime without losing any data.Overall, SaneBox provides users with a smart and trainable inbox assistant powered by A.I., reducing email overload and improving productivity.
Featured
SaneBox was manually vetted by our editorial team and was first featured on November 7th 2023.

Would you recommend SaneBox?
Help other people by letting them know if this AI was useful.
If you liked SaneBox
Help
⌘ + D bookmark this site for future reference
⌘ + ↑/↓ go to top/bottom
⌘ + ←/→ sort chronologically/alphabetically
↑↓←→ navigation
Enter open selected entry in new tab
⇧ + Enter open selected entry in new tab
⇧ + ↑/↓ expand/collapse list
/ focus search
Esc remove focus from search
A-Z go to letter (when A-Z sorting is enabled)
+ submit an entry
? toggle help menu
x
Sign in to continue (100% free)
To prevent spam, some actions require being signed in. It's free and takes a few seconds.
Sign in with Google