Edit AI
By
No-code UI automation instantly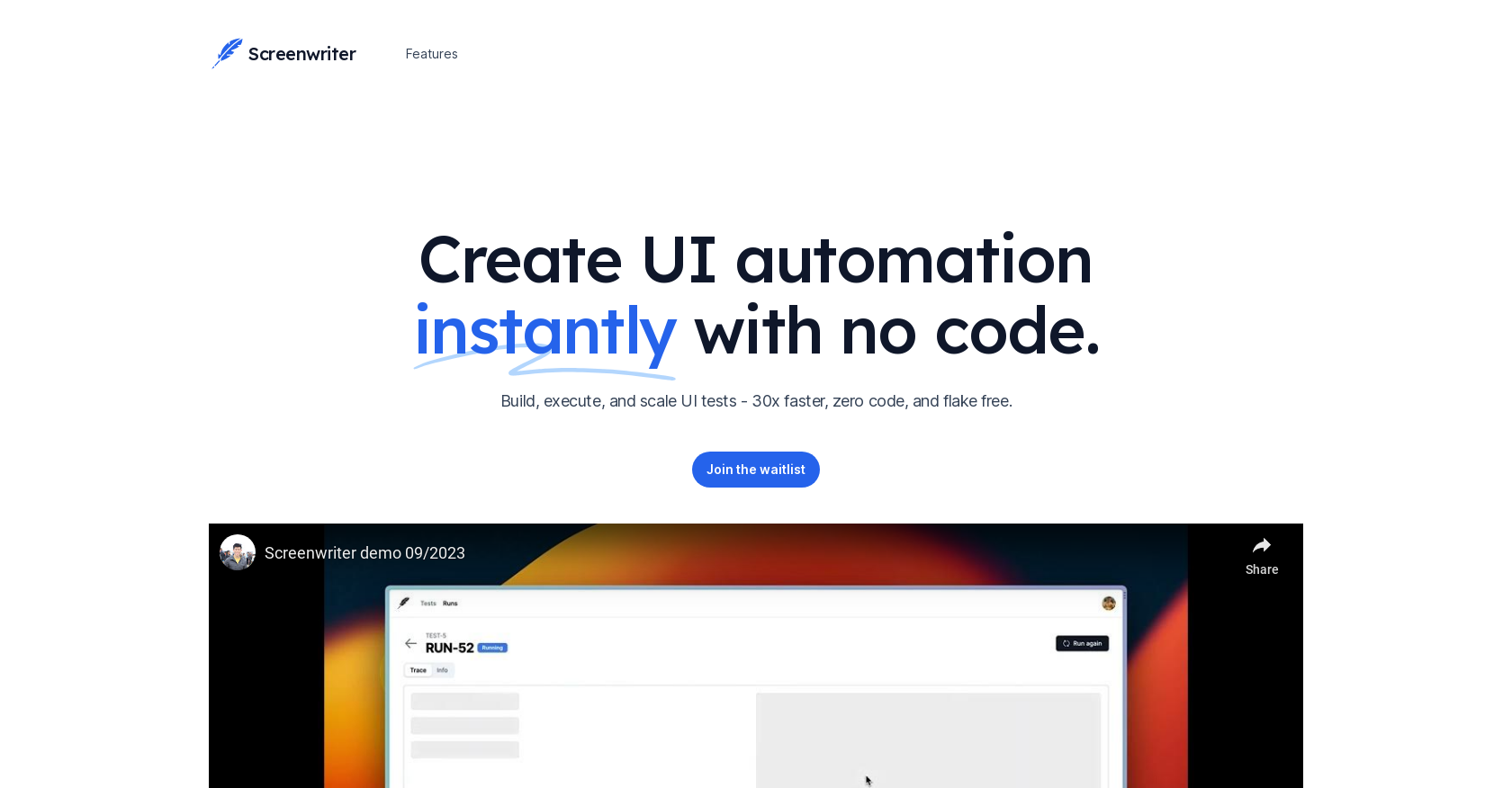 Generated by ChatGPT
Screenwriter is a no-code UI automation platform that enables teams to create flake-free end-to-end tests instantly with English. Join our waitlist!
Featured
Screenwriter was manually vetted by our editorial team and was first featured on September 18th 2023.

Would you recommend Screenwriter?
Help other people by letting them know if this AI was useful.
6 alternatives to Screenwriter for App testing
If you liked Screenwriter
Help
⌘ + D bookmark this site for future reference
⌘ + ↑/↓ go to top/bottom
⌘ + ←/→ sort chronologically/alphabetically
↑↓←→ navigation
Enter open selected entry in new tab
⇧ + Enter open selected entry in new tab
⇧ + ↑/↓ expand/collapse list
/ focus search
Esc remove focus from search
A-Z go to letter (when A-Z sorting is enabled)
+ submit an entry
? toggle help menu
x
Sign in to continue (100% free)
To prevent spam, some actions require being signed in. It's free and takes a few seconds.
Sign in with Google