Sheriff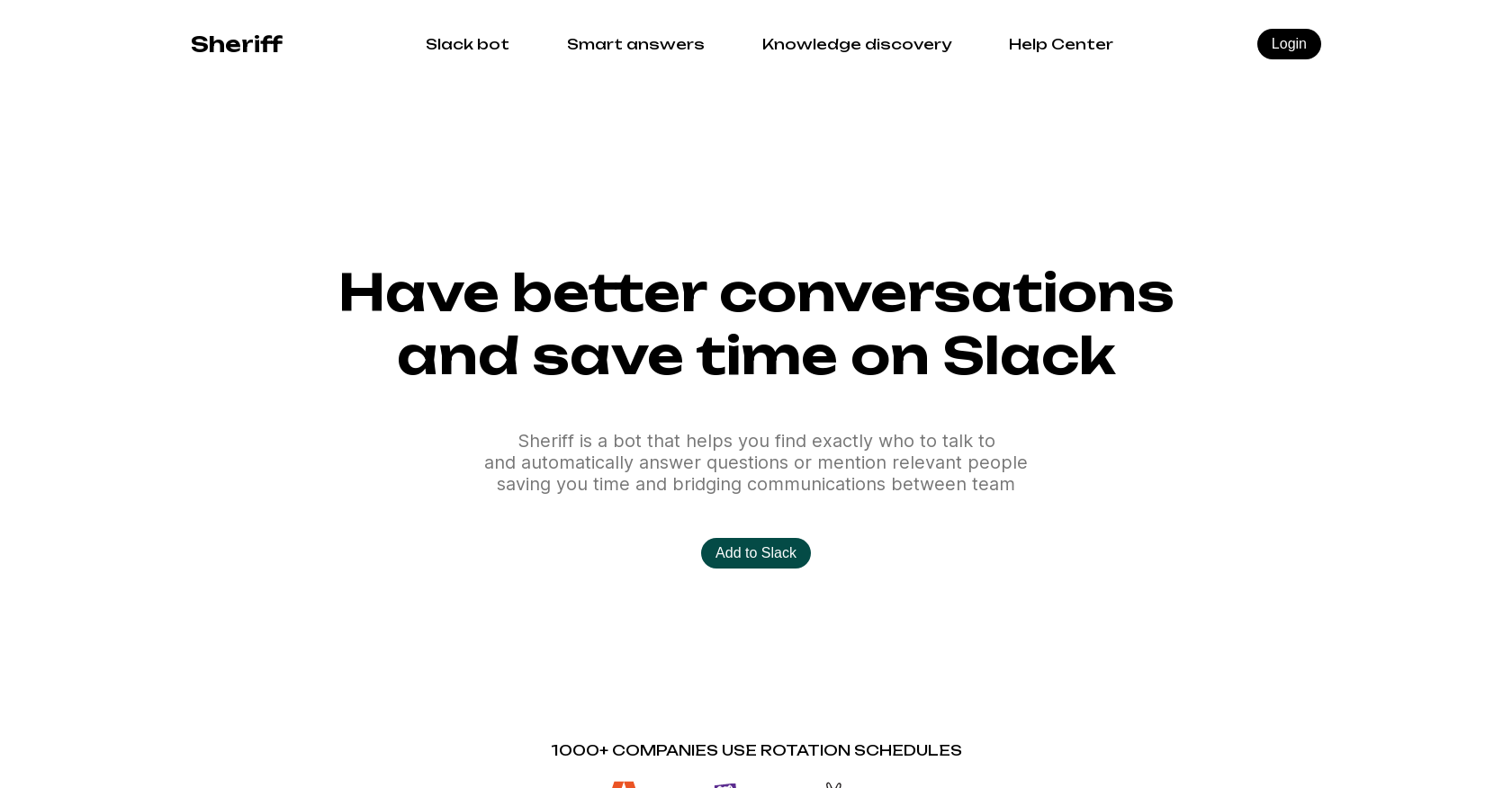 Generated by GPT-3
Sheriff is a Slack bot that helps to save time by utilizing rotating rosters and AI language understanding. Through its automated and intelligent capabilities, Sheriff can help teams to effectively manage their communication.
Sheriff allows users to setup a rotation of users in a channel to be sheriff each week, as well as track recurring meeting hosts, on-call engineers, first responders, and more.
Additionally, Sheriff can answer common questions automatically and suggest channels and people with detailed information on who does what. Sheriff features AI language models which can be used to automatically answer incoming questions, and AI suggested subject matter experts and channels.
Users can also ask Sheriff from another channel, and Sheriff can suggest the most appropriate channel or people to talk to based on conversations that happen in the channel and the people involved in them.
Sheriff is free to use for the first 100 messages per month, and additional messages are billed at $3 per 100 messages per month.
Featured