swiftGPT
Chat interface for natural language generation.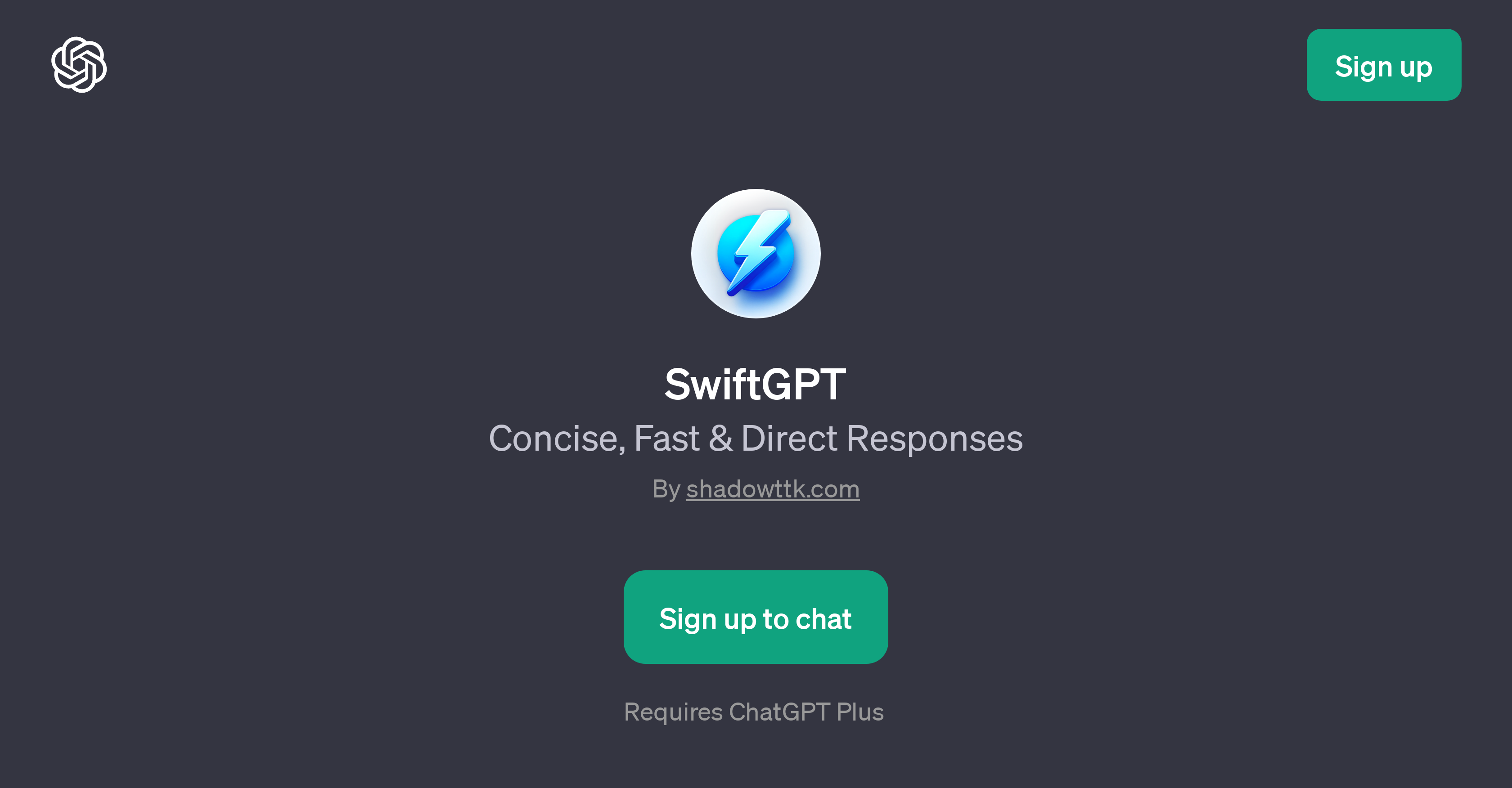 Generated by ChatGPT
swiftGPT.app is a native macOS app that provides a smooth and fast ChatGPT (Generative Pre-trained Transformer) experience on your Mac. It allows users to effortlessly access ChatGPT on their devices with a natural and familiar chat UI, making it easy for users to start conversations with OpenAI's conversational AI.
Additionally, swiftGPT.app provides a history of conversations and allows users to track their costs, making it easier to monitor expenses individually and in total.
The app supports both light and dark modes, providing a user-friendly interface for users. It also allows users to use their own API key, giving them the ability to customize their ChatGPT experience further.
Overall, swiftGPT.app makes the ChatGPT experience more accessible and efficient, providing a seamless and optimized user interface for macOS users. It is suitable for those who want to upgrade and personalize their ChatGPT experience on their Mac.
Featured
?
204 alternatives to swiftGPT for Writing