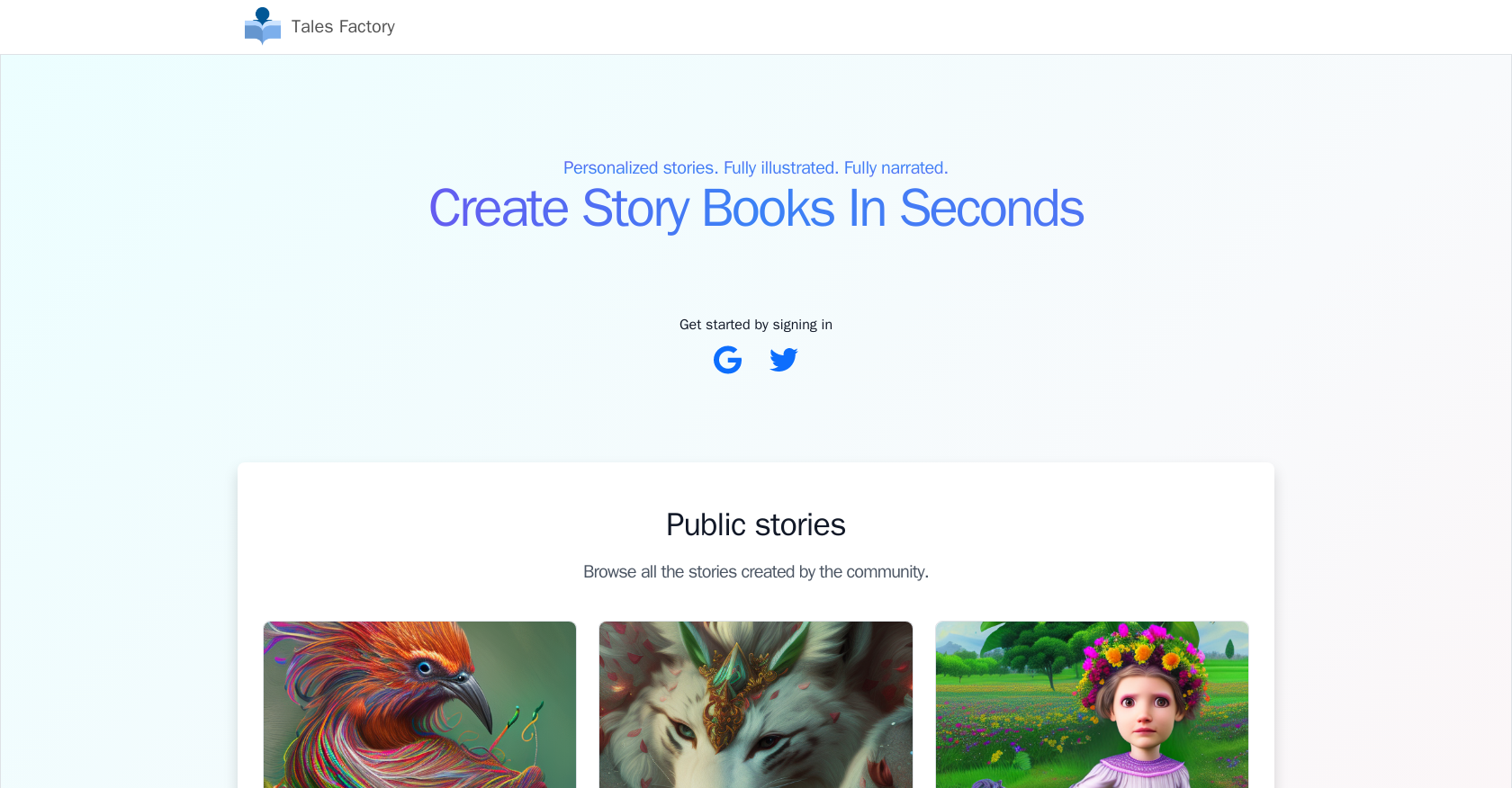 Generated by GPT-3
KiddyStories Tales Factory is an AI-powered tool that enables users to create personalized, fully illustrated and narrated story books in seconds. Users first sign in via Google or Twitter.
They can then browse the stories that have been created by the community. Each story is accompanied by a short summary and a link to read more. Users can create their own stories, which can be shared with the community.
KiddyStories Tales Factory also provides feedback options, so users can provide their thoughts on the service. The tool is in beta phase, and is developed and maintained by Zeniteq™.
Privacy policy and terms of service are available on the website, as well as links to their GitHub, LinkedIn, and Twitter pages.
Featured
?
21 alternatives to Talesfactory for Story writing
12 Mar 2023

15 Mar 2023

06 Feb 2023

17 Feb 2023

20 Feb 2023

04 Jan 2023

11 Jan 2023

16 Jan 2023

28 Jan 2023

08 Dec 2022

30 Dec 2022

12 Nov 2022

25 Nov 2022

30 Nov 2022

09 Oct 2022

20 Oct 2022

02 Aug 2022

17 Jul 2022

10 Jun 2022

02 Feb 2022

12 Mar 2022