Edit AI
Simplified email management, time-saving solution.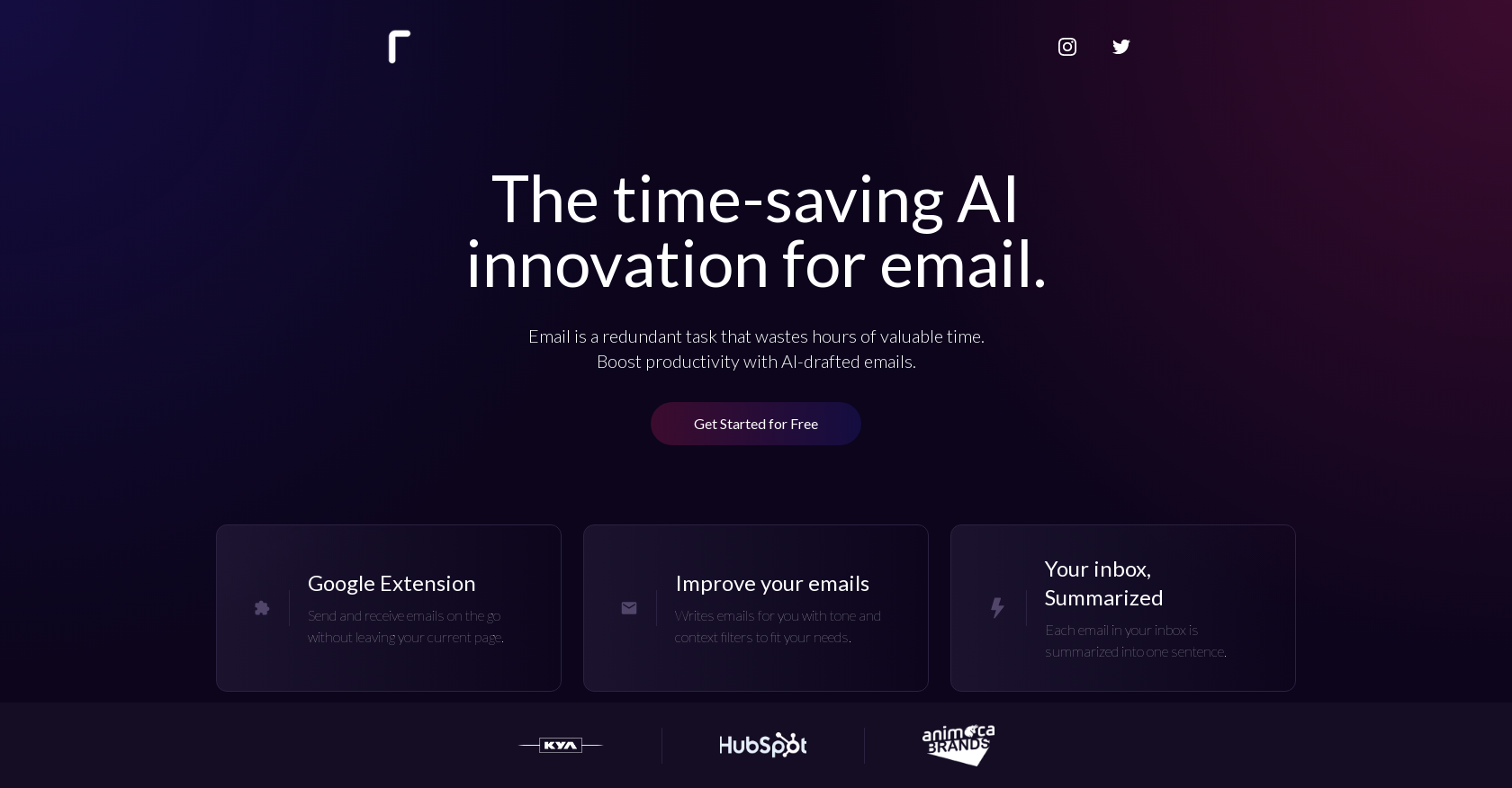 Generated by ChatGPT
Taskified is an AI-powered email solution designed to simplify email management and improve productivity. By signing up for the beta version, users can experience the power of AI in drafting emails, saving valuable time.
Taskified offers a Google Chrome extension that allows users to send and receive emails without leaving their current webpage, enabling uninterrupted workflow.
With Taskified, users can rely on AI-generated emails that are tailored to their specific needs. The AI algorithm takes into account tone and context filters to produce emails that fit individual requirements.
The tool also offers email summarization, condensing each email in the inbox into a single sentence, enabling users to quickly review and prioritize their messages.Writers block becomes a thing of the past with Taskified, as users can compose "human" emails with just a 10-word prompt.
Taskified's AI template gallery covers a wide range of common messages, ensuring that users have access to templates for various roles and teams. Taskified revolutionizes email management by generating complete emails in a matter of seconds, providing users with a time-saving solution.
The tool aims to streamline communication by simplifying email composition and organization. Overall, Taskified enhances productivity by leveraging AI technology to automate email drafting, summarization, and organization, allowing users to focus on more important tasks.
Featured
Taskified was manually vetted by our editorial team and was first featured on September 8th 2023.

Would you recommend Taskified?
Help other people by letting them know if this AI was useful.
48 alternatives to Taskified for Email writing
If you liked Taskified
Help
⌘ + D bookmark this site for future reference
⌘ + ↑/↓ go to top/bottom
⌘ + ←/→ sort chronologically/alphabetically
↑↓←→ navigation
Enter open selected entry in new tab
⇧ + Enter open selected entry in new tab
⇧ + ↑/↓ expand/collapse list
/ focus search
Esc remove focus from search
A-Z go to letter (when A-Z sorting is enabled)
+ submit an entry
? toggle help menu
x
Sign in to continue (100% free)
To prevent spam, some actions require being signed in. It's free and takes a few seconds.
Sign in with Google