Tosummary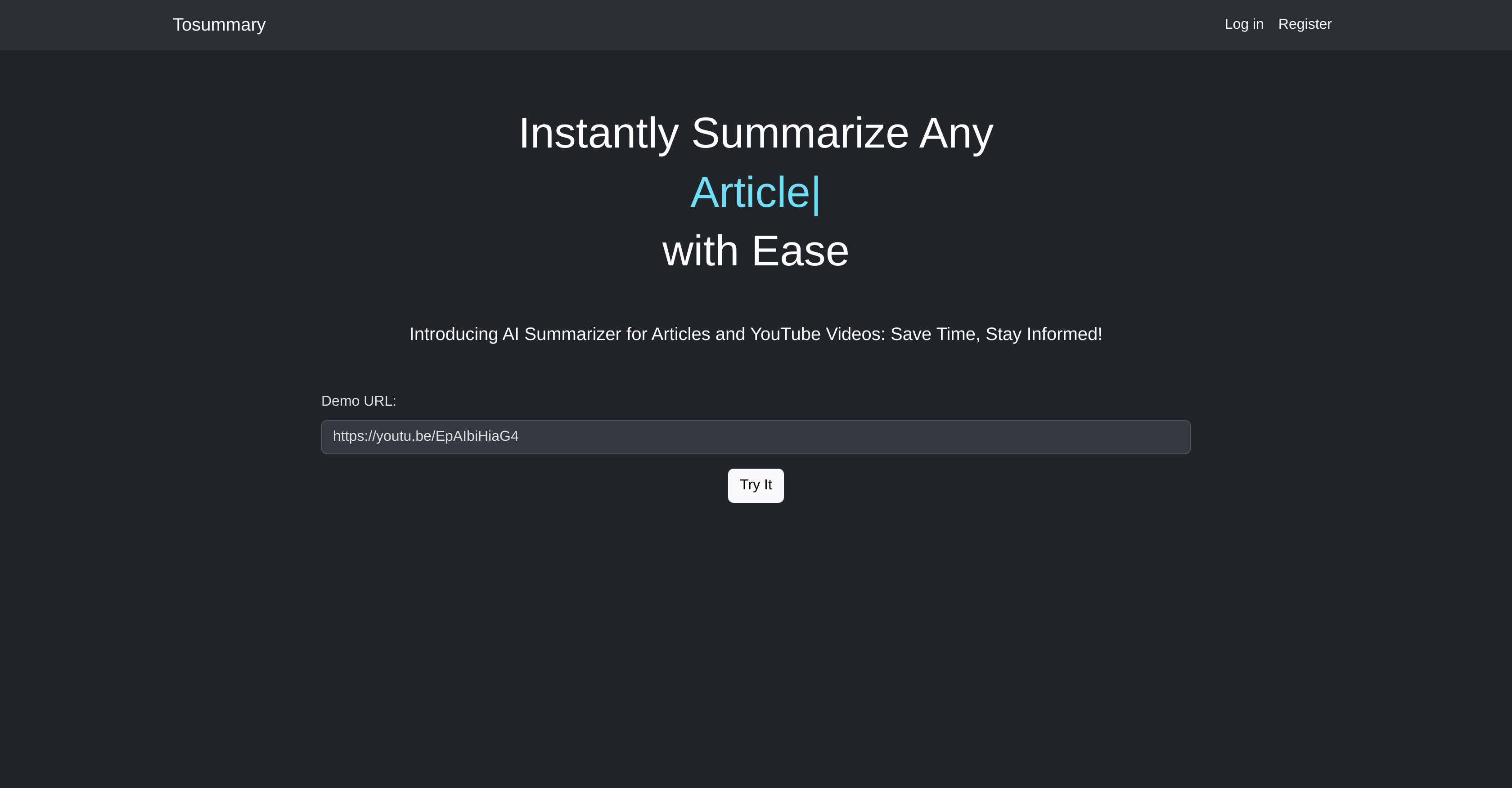 Generated by GPT-3
ToSummary is a convenient tool that makes it easy to extract text from any webpage, YouTube video, or other online source. It automatically cleans up the content, removing any ads, distractions, or clutter, and splits long text into smaller parts that fit within the maximum input allowed for ChatGPT.
It also has a feature that extracts subtitles from YouTube videos and presents them in a clean and readable format. The tool is optimized for mobile devices, making it easy to extract content on the go.
It is fast and reliable, allowing users to quickly get started with their ChatGPT processing. To date, 1128 users have extracted 3577 unique articles and YouTube videos.
Featured
?
25 alternatives to Tosummary for Summaries
20 Mar 2023

02 Mar 2023

05 Mar 2023

11 Mar 2023

14 Mar 2023

08 Feb 2023

24 Feb 2023

06 Jan 2023

08 Jan 2023

10 Jan 2023

12 Jan 2023

19 Jan 2023

21 Dec 2022

28 Dec 2022

31 Dec 2022

28 Nov 2022

10 Sep 2022

23 Aug 2022

27 Jul 2022

07 Apr 2022

01 Mar 2021

20 Jun 2021

22 Jul 2021

15 Mar 2020

05 Aug 2019