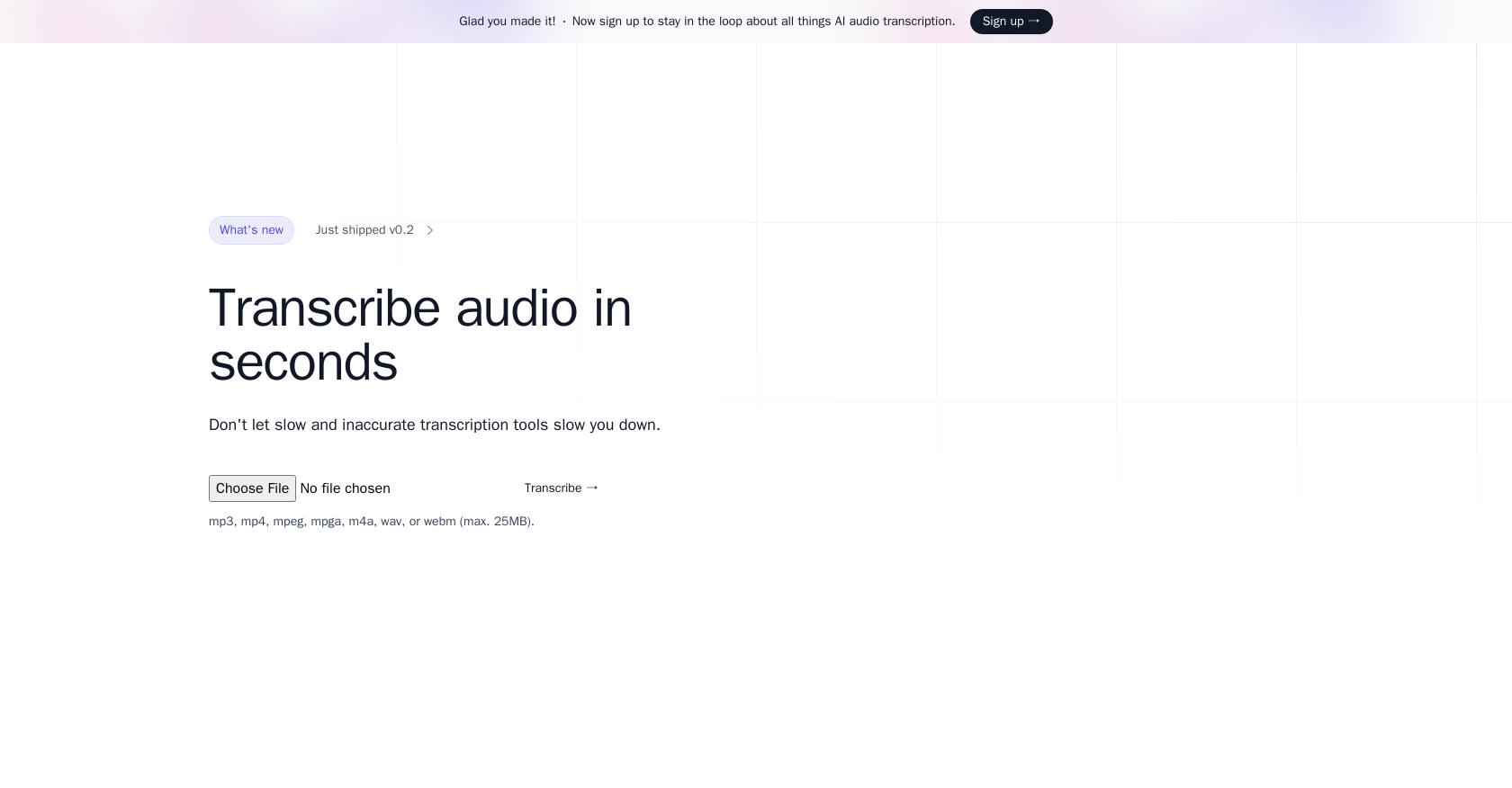 Generated by GPT-3
Transkribieren (Transcribe in seconds) is an AI tool designed to assist in audio transcription. It boasts of high speed, accuracy and the ability to transcribe different audio file formats.
The tool supports files such as mp3, mp4, mpeg, mpga, m4a, wav, or webm, with a maximum size of up to 25MB. Transkribieren is easy to use, and users can upload their audio files and start transcribing in seconds.
The tool eliminates the need for manual transcription that is generally slow and time-consuming. It uses Artificial Intelligence technology to convert audio to text and deliver transcriptions within a short time.
Transkribieren releases regular updates, and version 0.2 was recently launched. Users can sign up to the website and receive updates on the latest features and news on AI audio transcription.
Overall, Transkribieren's objective is to help users save time and improve accuracy in audio transcription. It provides a fast and reliable solution that can be suitable for several industries such as legal, medical, and research.
Featured
?
19 alternatives to Transkribieren for Speech to text
16 Jan 2023

28 Jan 2023

02 Dec 2022

26 Dec 2022

31 Dec 2022

15 Nov 2022

16 Oct 2022

27 Oct 2022

13 Sep 2022

22 Sep 2022

27 Aug 2022

26 Jan 2022

02 Feb 2022

17 Mar 2022

08 Sep 2021

23 Dec 2021

19 Apr 2020

17 Jul 2020

22 Aug 2017