Edit AI
By
Automated captions for social media videos.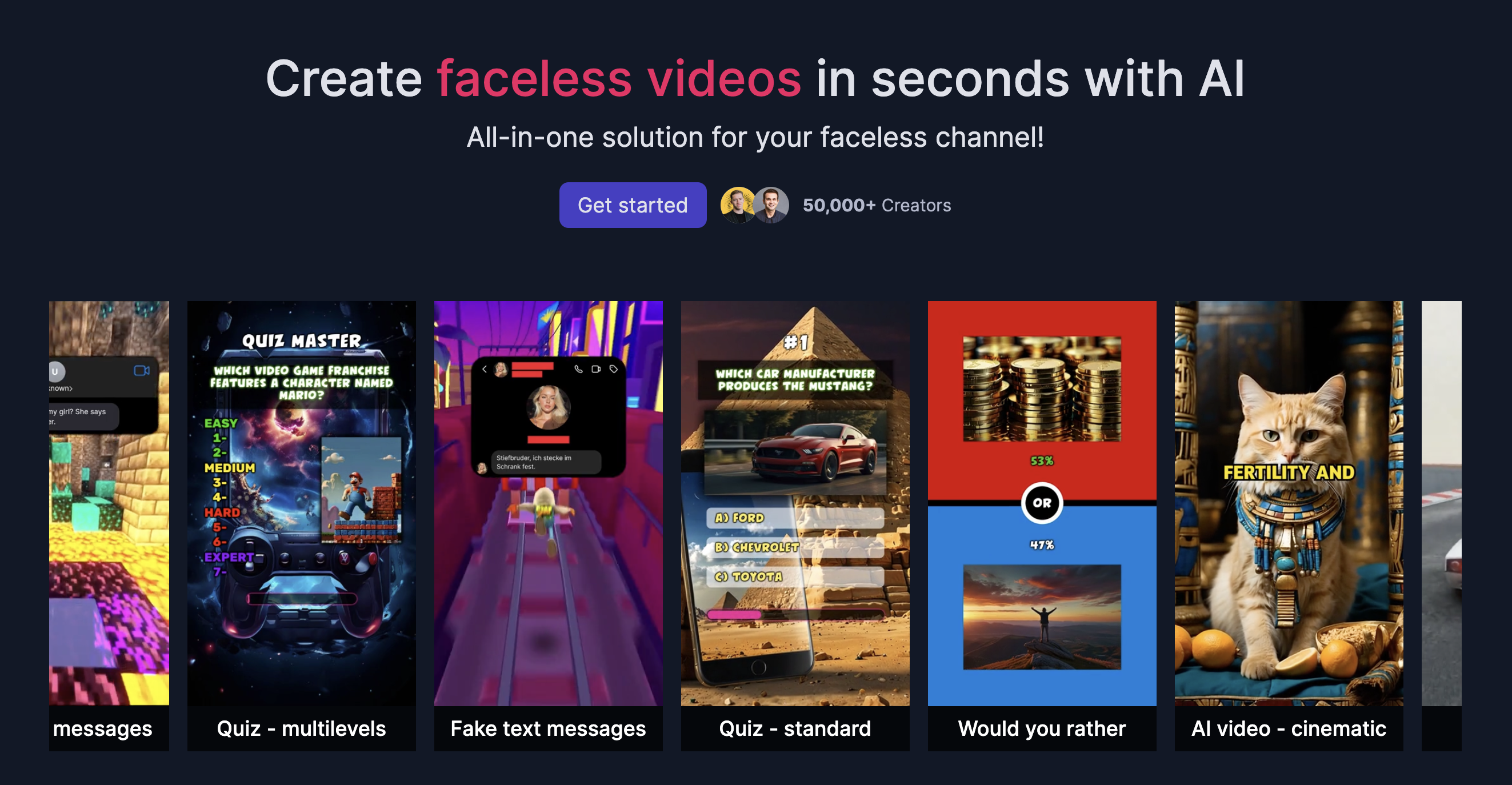 Generated by ChatGPT
Vsub is an AI-powered tool that simplifies and speeds up the process of creating video captions. With Vsub, users can generate accurate subtitles for their videos in minutes, eliminating the need for manual captioning.
The tool utilizes cutting-edge technology to automatically transform video content into text, saving users valuable time and effort.Vsub offers additional features to enhance the quality and engagement of the captions.
The Auto Highlight Keywords feature allows users to effortlessly highlight key points in their videos, making them stand out and increasing audience engagement.
The tool also provides trendy templates that users can apply to their videos, adding visually appealing styles created by the Vsub team.One-click functionality is a key aspect of Vsub, enabling users to quickly and easily caption their videos.
Additionally, Vsub offers the ability to add animated emojis to captions, adding a fun and unique element to the video content.The tool is particularly useful for content creators, as it allows them to create professional-looking, captioned videos with minimal effort.
By sharing captivating short videos captioned by Vsub, users can accelerate their progress and potentially monetize their content.Vsub is committed to user satisfaction and provides chat support and a community for users to connect and share experiences.
The tool is brought to you by Vsub, a company dedicated to simplifying and improving the video captioning process.
Featured
Vsub was manually vetted by our editorial team and was first featured on November 11th 2023.

Would you recommend Vsub?
Help other people by letting them know if this AI was useful.
If you liked Vsub
Help
⌘ + D bookmark this site for future reference
⌘ + ↑/↓ go to top/bottom
⌘ + ←/→ sort chronologically/alphabetically
↑↓←→ navigation
Enter open selected entry in new tab
⇧ + Enter open selected entry in new tab
⇧ + ↑/↓ expand/collapse list
/ focus search
Esc remove focus from search
A-Z go to letter (when A-Z sorting is enabled)
+ submit an entry
? toggle help menu
x
Sign in to continue (100% free)
To prevent spam, some actions require being signed in. It's free and takes a few seconds.
Sign in with Google