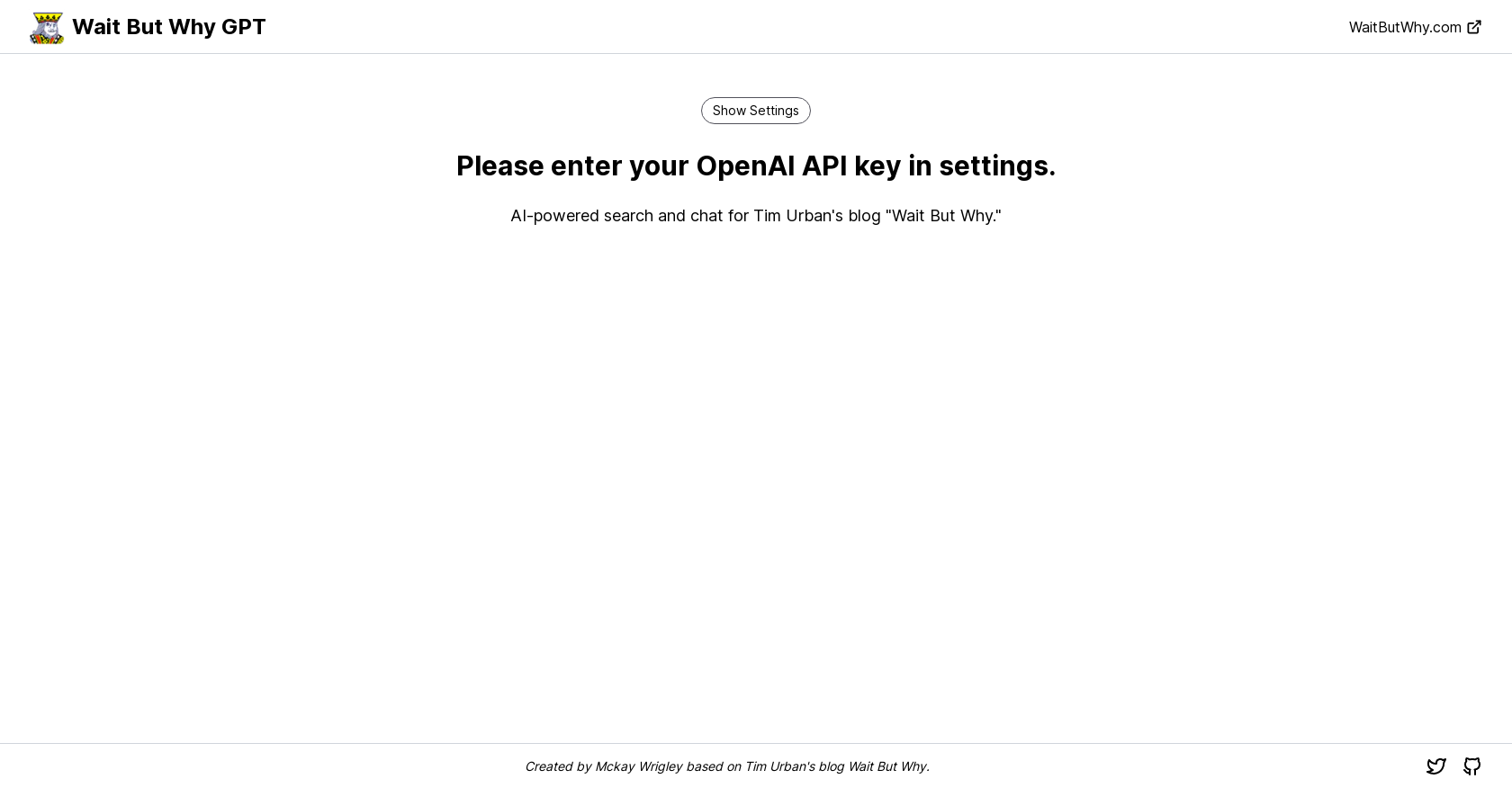 Generated by GPT-3
Wait But Why GPT is an AI-powered search and chat tool designed for Tim Urban's blog, "Wait But Why". Developed by McKay Wrigley, the tool uses OpenAI API key to provide users with an interactive search and chat experience.
This AI tool is uniquely designed to analyze blog content and provide an efficient search for the desired information. Users can interact with a chatbot-like interface to search for information on the blog or converse about the content on the site.
The AI-powered chatbot aspect of Wait But Why GPT serves as a virtual assistant, providing users with prompt responses to their queries, allowing users to effectively engage with the Wait But Why blog.
Wait But Why GPT is based on the blog of Tim Urban, a writer and illustrator known for his long-form content on topics ranging from science to human behavior.
Users can leverage the tool to find information related to any topic that Tim Urban has written about in his blog. It is an innovative tool that provides the ability for users to interact with the Wait But Why blog like never before.
Overall, Wait But Why GPT is an essential tool for anyone who is interested in exploring the fascinating content shared on the Wait But Why blog.
Featured