Wishes AI
Generated personalized messages platform.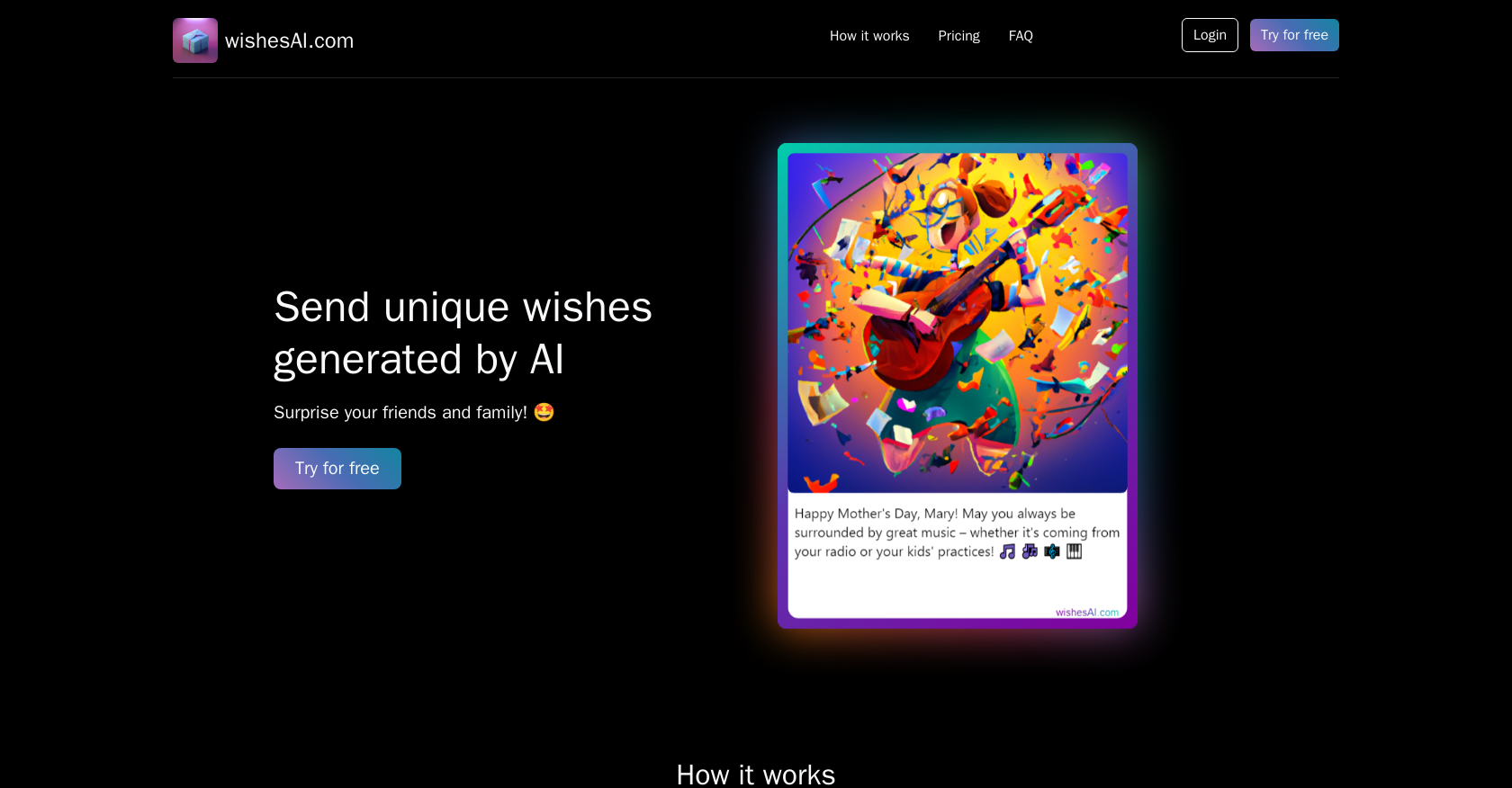 Generated by ChatGPT
Wishes AI is an AI-powered tool developed to generate unique wishes for individuals across different occasions. Users of the platform can surprise their friends and family members with thoughtful and personalized wishes.
The tool requires three steps from the user, beginning with describing the occasion and the recipient, followed by choosing an image and text that best fit the message, and finally sharing the generated wishes with the recipient.
The platform offers users a free trial to explore its offerings before subscribing to a paid plan. Besides generating wishes, Wishes AI also provides examples to guide users in crafting the best possible messages.
The tool's website is user-friendly and features sections such as How it Works, FAQ, Pricing, Login, and Try for Free. Overall, Wishes AI's functionality is to provide AI-driven assistance to users in crafting thoughtful, unique messages for various occasions, making it a valuable tool in the world of AI-powered communication aids.
Featured