Ask Seneca
Learning philosophy and gaining insights.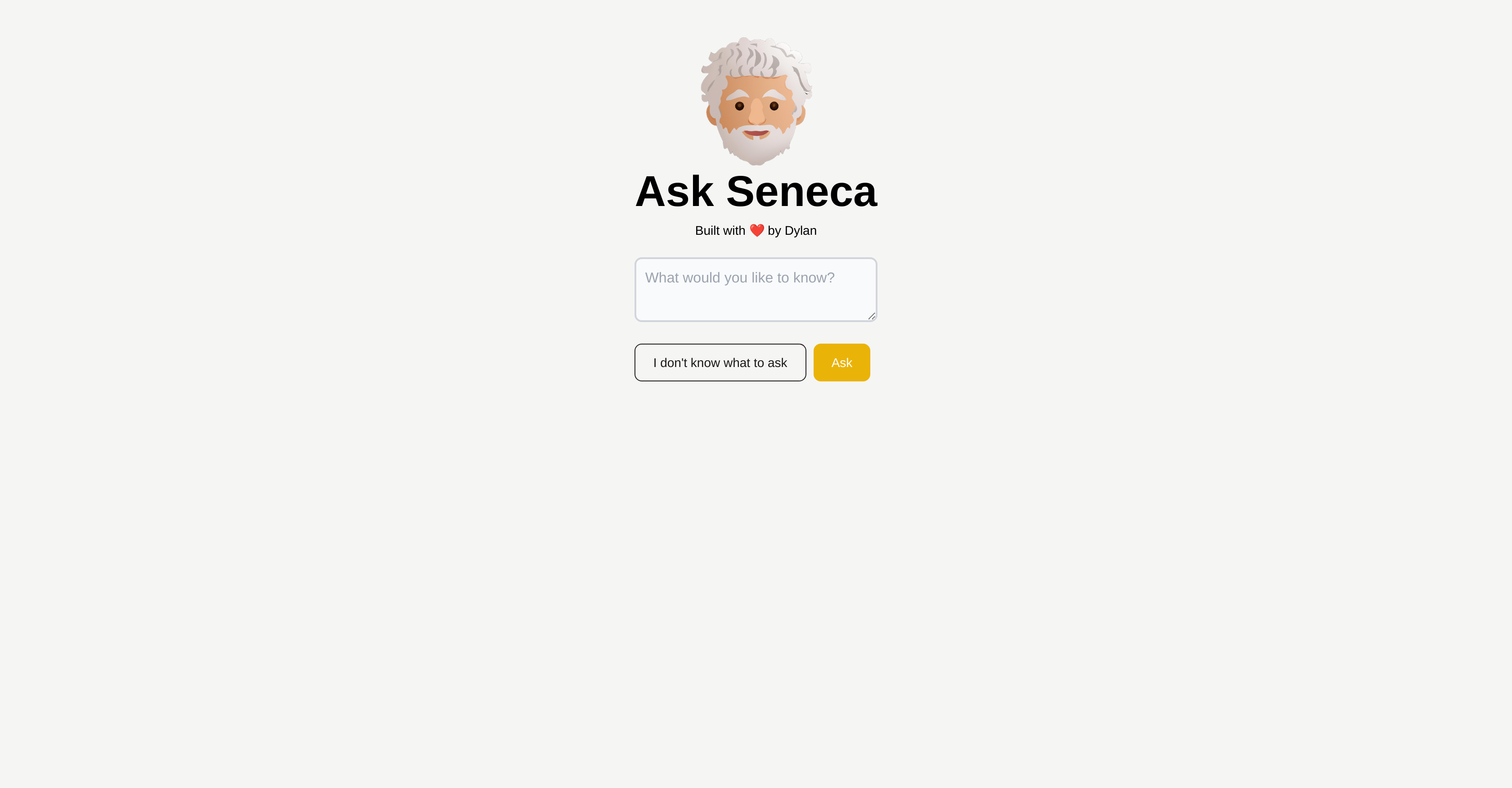 Generated by ChatGPT
Ask Seneca is a web-based AI tool that enables users to learn about Stoicism from Seneca, one of the most influential Stoic philosophers in history. It helps users gain insights and advice from Seneca's teachings by allowing them to ask questions and receive answers from a virtual AI version of him.
Ask Seneca is built with love by Dylan Castillo and is easy to use. Simply type a question and the AI will generate an answer based on Seneca's teachings.
The AI is also able to interpret more complex questions and provide meaningful responses. In addition, Ask Seneca provides users with a visual representation of Seneca, allowing users to connect with the Stoic philosopher on a more personal level.
Ask Seneca is an invaluable tool for anyone who is interested in learning more about Stoicism and gaining insights from one of history's greatest philosophers.
Featured