Symptomchecker
Evaluation of health symptoms via chat.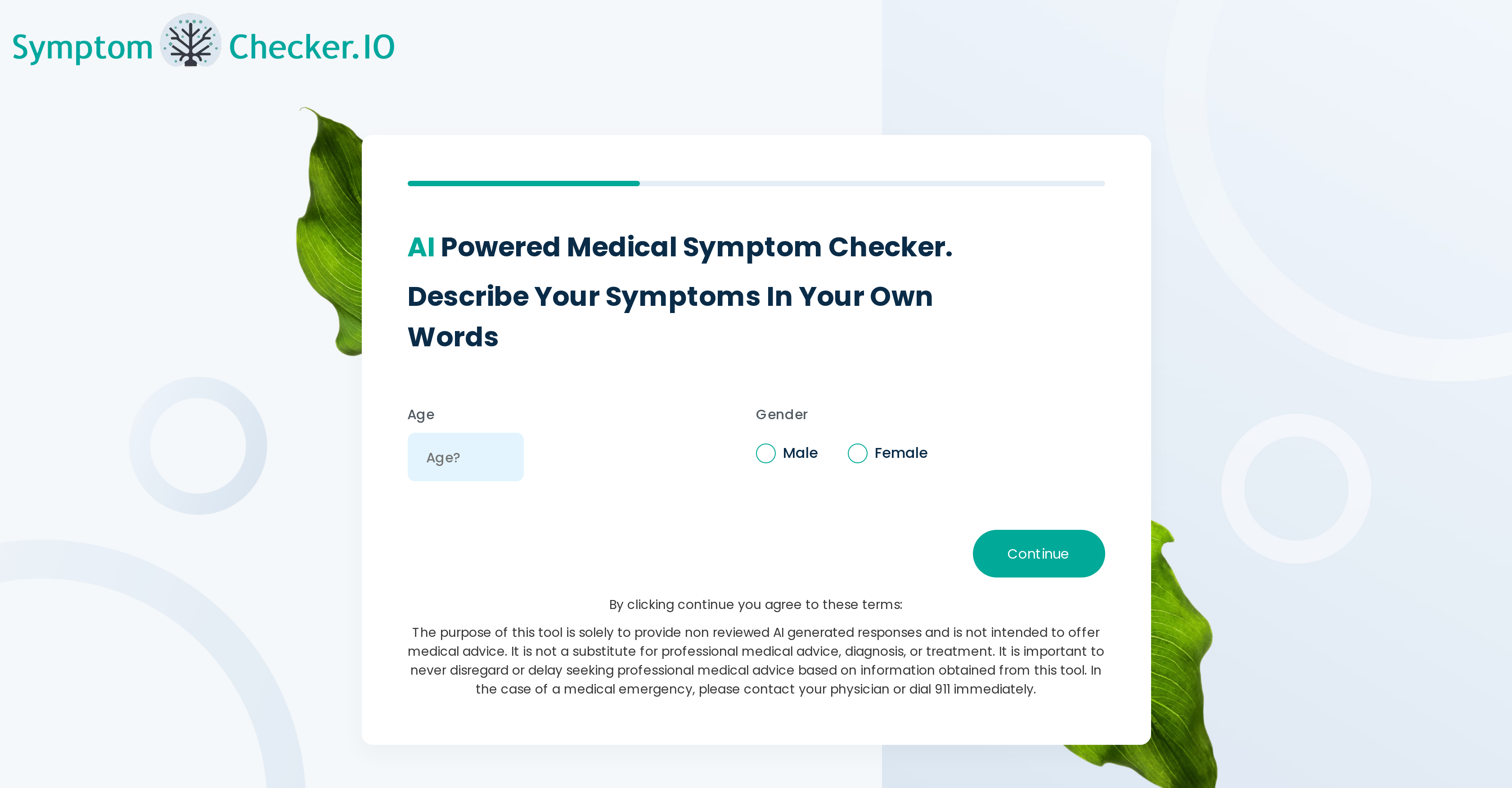 Generated by ChatGPT
The Symptom Checker AI is a tool that evaluates the user's symptoms and helps them understand their health concerns. Users are required to describe their symptoms in their own words, including details such as when the symptoms started, their severity, any changes over time, and any relevant health issues, surgeries, social history, and medications used.
Using advanced AI technology, the system generates non-reviewed responses that are not intended to offer medical advice but rather to help users gain a better understanding of their symptoms and possible causes.
The medical symptom checker tool is solely an experimental project on the potential future of AI and healthcare. The team behind the tool comprises two medical students who believe that medical information should be accessible to everyone.
The tool should not be relied upon as medical advice, and it is strongly recommended that users consult a qualified healthcare provider before making any medical decisions.
The AI-powered symptom checker is constantly being improved, and the team welcomes feedback, questions, and suggestions from users.
Featured
?
7 alternatives to Symptomchecker for Health